Live Music Review: Deep Purple at The O2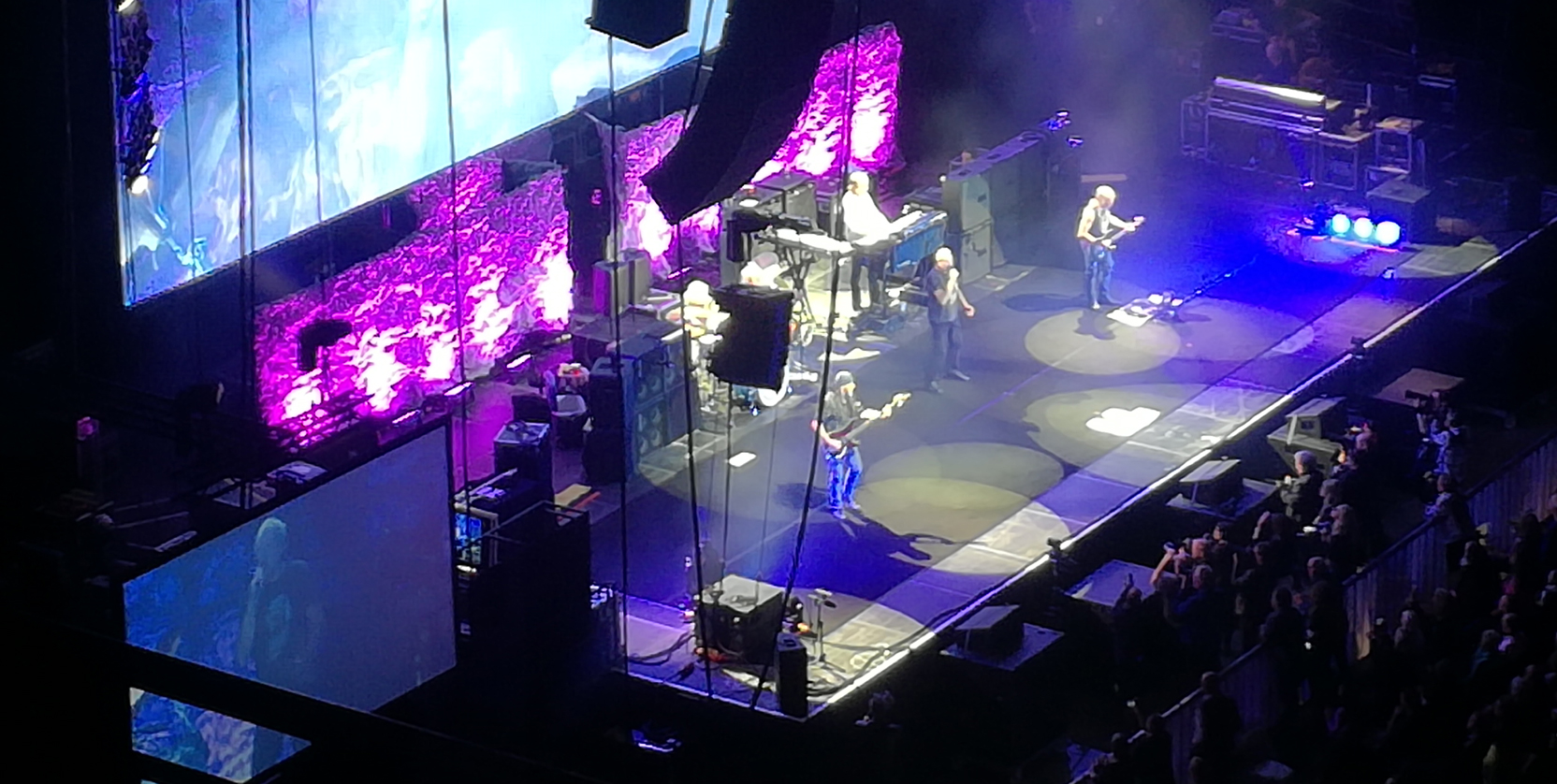 Here are some facts about Deep Purple. Their first album came out in 1968, which means that they have been active in six decades, during which time they've released a further 19 LPs. They have a total all-time membership of 13, a combined age of 344 and album sales of over 100 million worldwide. They are an institution, the band which along with Led Zeppelin and Black Sabbath invented heavy music in the early '70s. Anyone you listen to that employs distorted guitars, power chords and mighty riffs owes them a debt of gratitude.
With all that in mind, Deep Purple have absolutely no right to sound as ferocious as they do on this, their Long Goodbye Tour. The current lineup consists of classic Mark II members Ian Gillan, Roger Glover and Ian Paice alongside latter-day recruits Don Airey and Steve Morse (who has now been a member for far longer than mercurial Man in Black Ritchie Blackmore ever was, incidentally). The passing of the years has robbed them of none of their firepower – they are as tight as a drum and twice as biting as the young things snapping at their heels. And to their credit, they play almost as many new songs as old classics, which is a ballsy move – as Gillan explains: 'you have to play the new ones or you won't have any old ones in future. It all works out in the end.'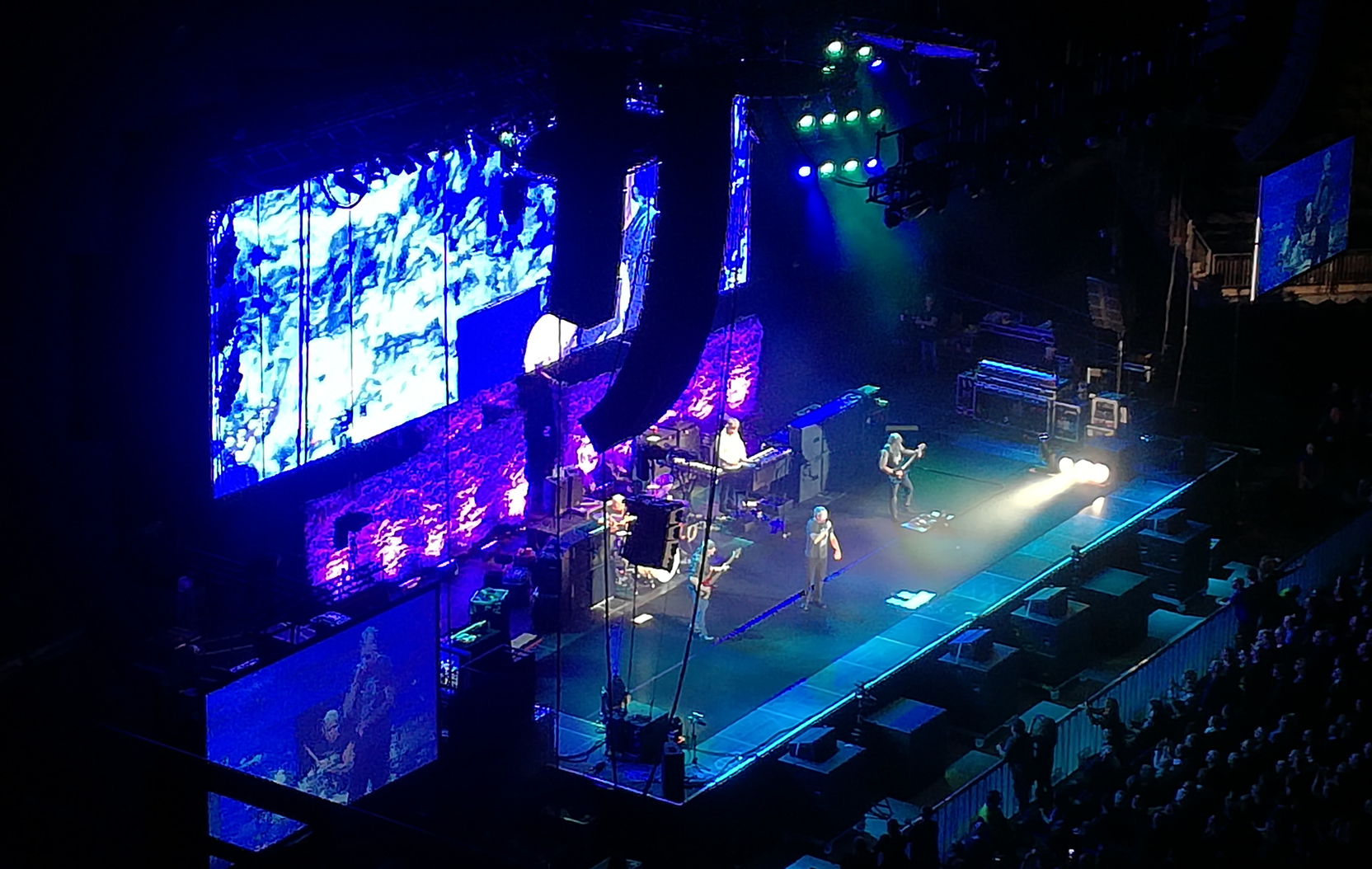 Ian Gillan is 72. I'm going to write that in words: seventy-two. But close your eyes and – I really mean this – that could be the date, not his age. The golden scream that was his trademark in the 1970s is still fully functional, which is more than can be said for younger contemporaries like David Coverdale (God love 'im) and Robert Plant. He sounds like a cat that's been stabbed with a poker, but in a good way. It's quite mind-melting to hear. Men his age aren't supposed to do that.
Here's the thing, though – I could write paragraphs like that for all of them.
Ian Paice is the thunder god, making noises that by rights only an octopus should be able to make, battering out epic fills and keeping impeccable time. Imagine heavy metal mixed with free jazz and you'll be somewhere in the ballpark – a complex piledriver.
Steve Morse is, as ever, the world's most under-appreciated guitar hero, a stunning shredder of exquisite taste and face-melting speed. He manages to deliver Purple's cast-iron classic riffs with total fidelity and then launch out into solos that are totally his own. He sounds like no-one else, and – get this – he shreds with his elbow. I mean he uses his entire arm to pluck the strings at approximately 10,000 notes per minute. That's not usual, and it's not entirely clear how it's possible either.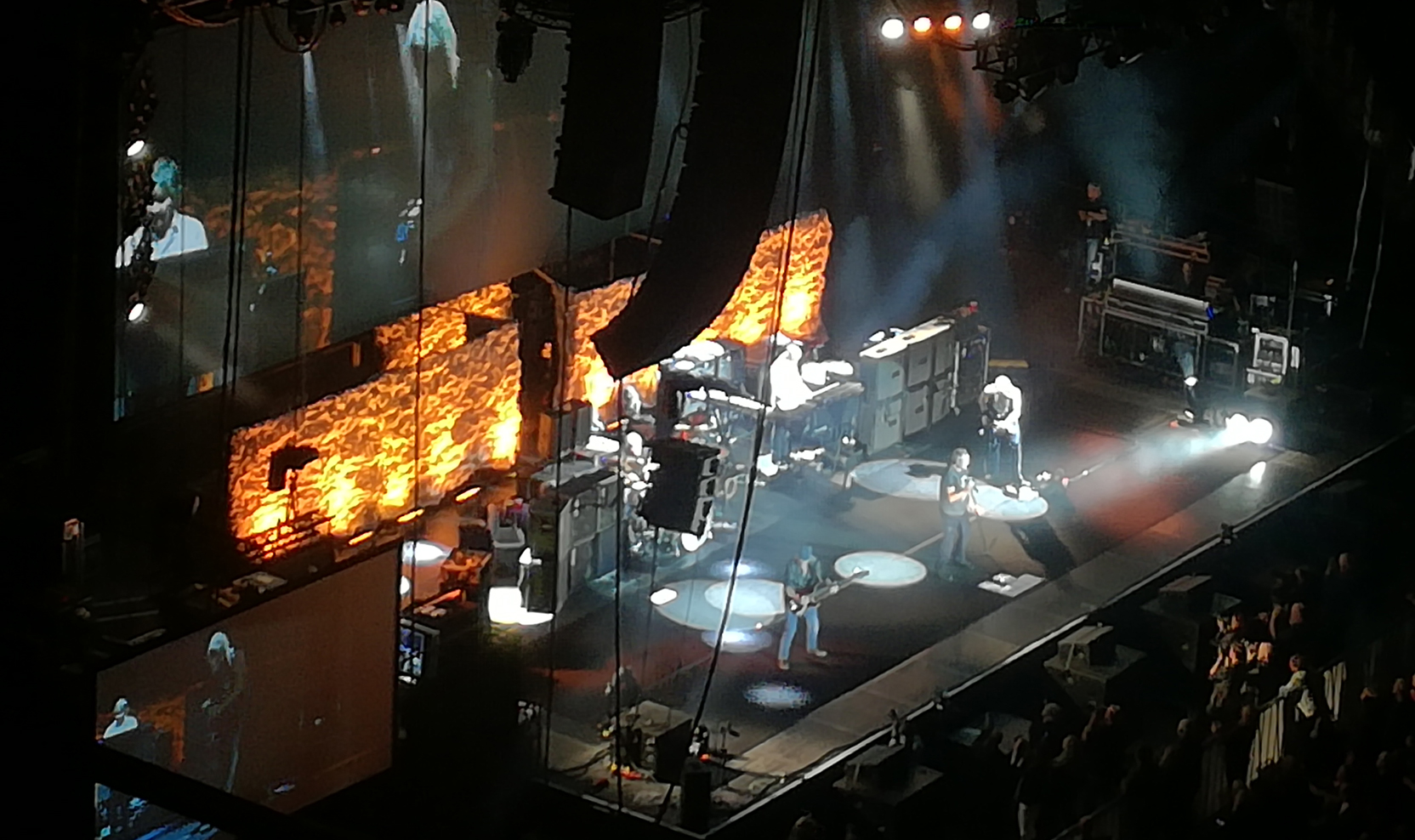 Don Airey manages to deliver a five-minute keyboard solo that is a set highlight rather than a bathroom opportunity, all while looking like he's just wandered off his allotment. Even Roger Glover, who as bassist is supposed to be inconspicuous, has his moments of brilliant soloing.
Together they make the most magnificent sound, proving that hard rock doesn't have to be bone-headed. They're more Gilbert and Sullivan than Beavis and Butthead, a likeable combination of musical brilliance and off-the-cuff humour. Tonight is a solid reminder of why Deep Purple are foundational to rock music. They embody the combination of melodic exploration, freeform jamming and crushing heaviness that made it so great in its early years, and that continue to make it a joy to behold. These dinosaurs are far from extinct – catch them while you still can.
SaveSave
SaveSave
SaveSave