Little Orchard Cider and Music Festival 2017 Review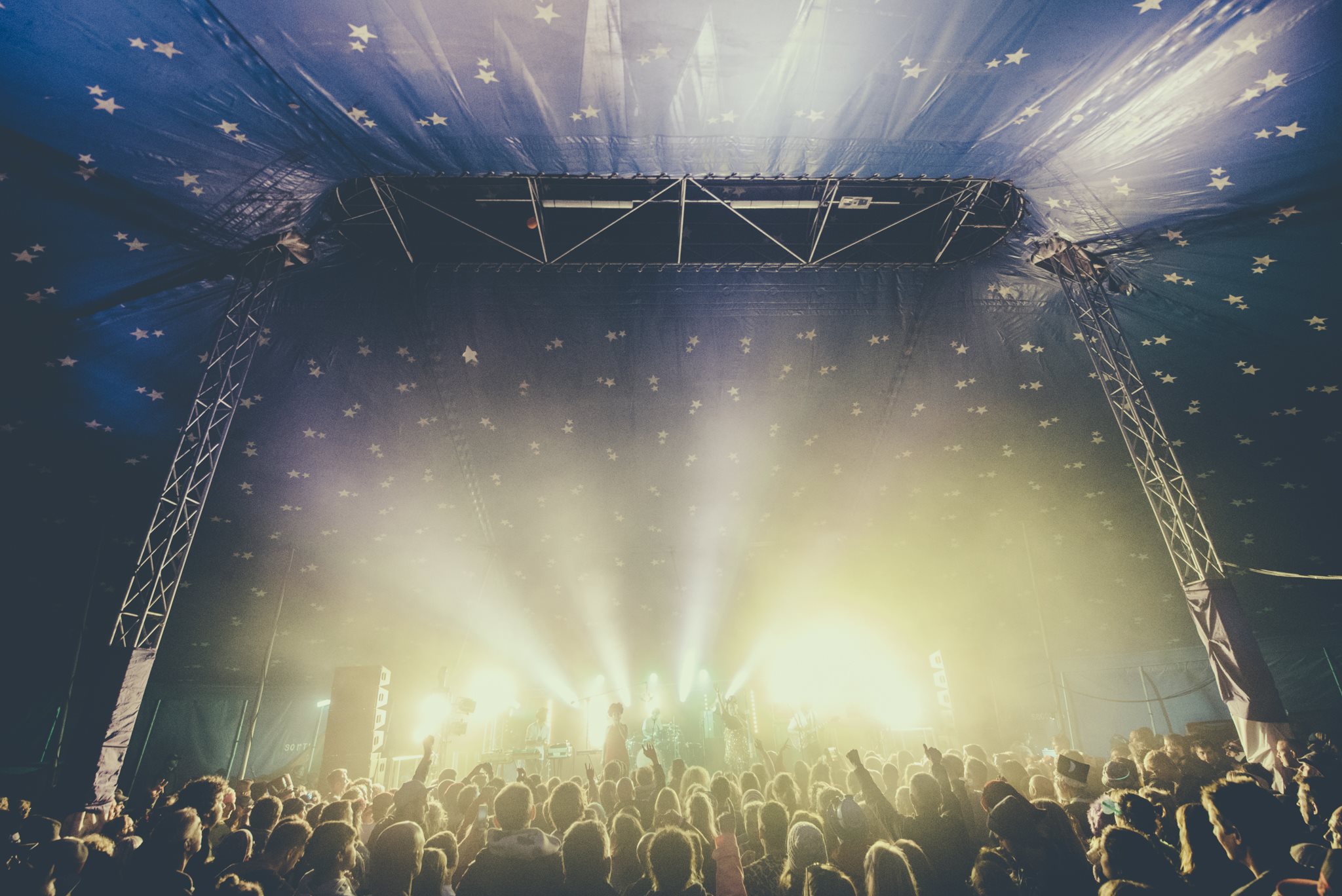 In typical British summer style, the heavens opened and it poured down just in time for the Little Orchard Cider and Music Festival, leaving the car parks flooded. Luckily, the organisers took charge and moved the parking to a nearby airport, running shuttle buses to and from the site, phew! Did it dampen attendees spirits? No, the revellers came in their masses, not letting a little bit of mud ruin their final festival of the 'summer'.
With spectacular sets from Scouting For Girls, Hothouse Flowers, The Wurzels and The Neville Staple Band, the magical little Cornish party didn't let anything stand in its way. Healeys Cyder Farm near Newquay has been hosting this wonderful festival for the past 5 years, each year gaining more acclaim as a family friendly festival, bringing together the West Country's love for cider and music in the perfect orchard.
Somerset's very own Scrumpy and Western band The Wurzels kick-started the main stage in style on Friday evening. Entertaining an excited crowd with 'The Combine Harvester' and 'I Am A Cider Drinker,' the fun loving four-piece were the perfect performers for a Cornish cider party.
Ireland's Hothouse Flowers closed the main stage of Little Orchard Cider & Music Festival on Friday evening. Frontman Liam O'Maonlai's presence on stage was undeniably uplifting and the performance of 'I Can See Clearly Now' had the whole crowd singing.
Headlining festivities on Saturday evening was British pop band Scouting For Girls. Drawing an enormous crowd that spilled out into the festival grounds, the high-energy performance included popular hits 'Heartbeat' and 'She's So Lovely'. As the crowd sang their way through the feel-good set, the energy could be felt buzzing around the tent.
Local festival-goers didn't allow Sunday's weather to spoil the fun. A skanking celebration saw the three-day event draw to a close as main stage headliners The Neville Staple Band delivered an infectious performance. Playing 'A Message To You Rudy,' 'Monkey Man' and closing with 'Ghost Town,' the lively show was a brilliant way to end the festival.
Commenting on the event, festival organiser Ben Hall said: "This year we faced the worst weather conditions we have experienced since the festival launched five years ago. Despite the challenges, the festival went ahead and it was great to see how many people embraced the mud and enjoyed the music. Our team worked hard to ensure the festival remained safe and enjoyable. We would like to say a big thank you to everyone that attended and showed support."
Check out the aftermath of the festival on their website.