When Liar was first announced much was made of the Monday night conflict with Rellik on BBC One, another high profile drama with a top class cast. Both shows were created by brothers Harry and Jack Williams, the genius minds behind another hugely successful and addictive project The Missing. The pressure was on to replicate the 'water cooler' feel of The Missing while delivering something different. If you were Team Rellik on a Monday night then now's your chance to catch up with Liar as it makes its way to DVD, or maybe you just want to relive the traumatic and addictive conflict between Laura Nielson and Andrew Earlham.
Liar is fronted by two of our best homegrown talents – Downton Abbey's Joanne Froggatt as Laura and Ioan Gruffudd taking on the role of Andrew. Gruffudd has had many popular roles in his career from the title role in Hornblower to Mister Fantastic in Fantastic 4 and recently Dr. Henry Morgan in the American drama Forever, which was cruelly taken away from us far too early and I'm still not over that. But I digress. Liar is one of the most challenging and complex stories both Froggatt and Gruffudd have ever tackled but they both rise to the occasion spectacularly and show exactly why they're held in such high regard in the industry and by fans worldwide.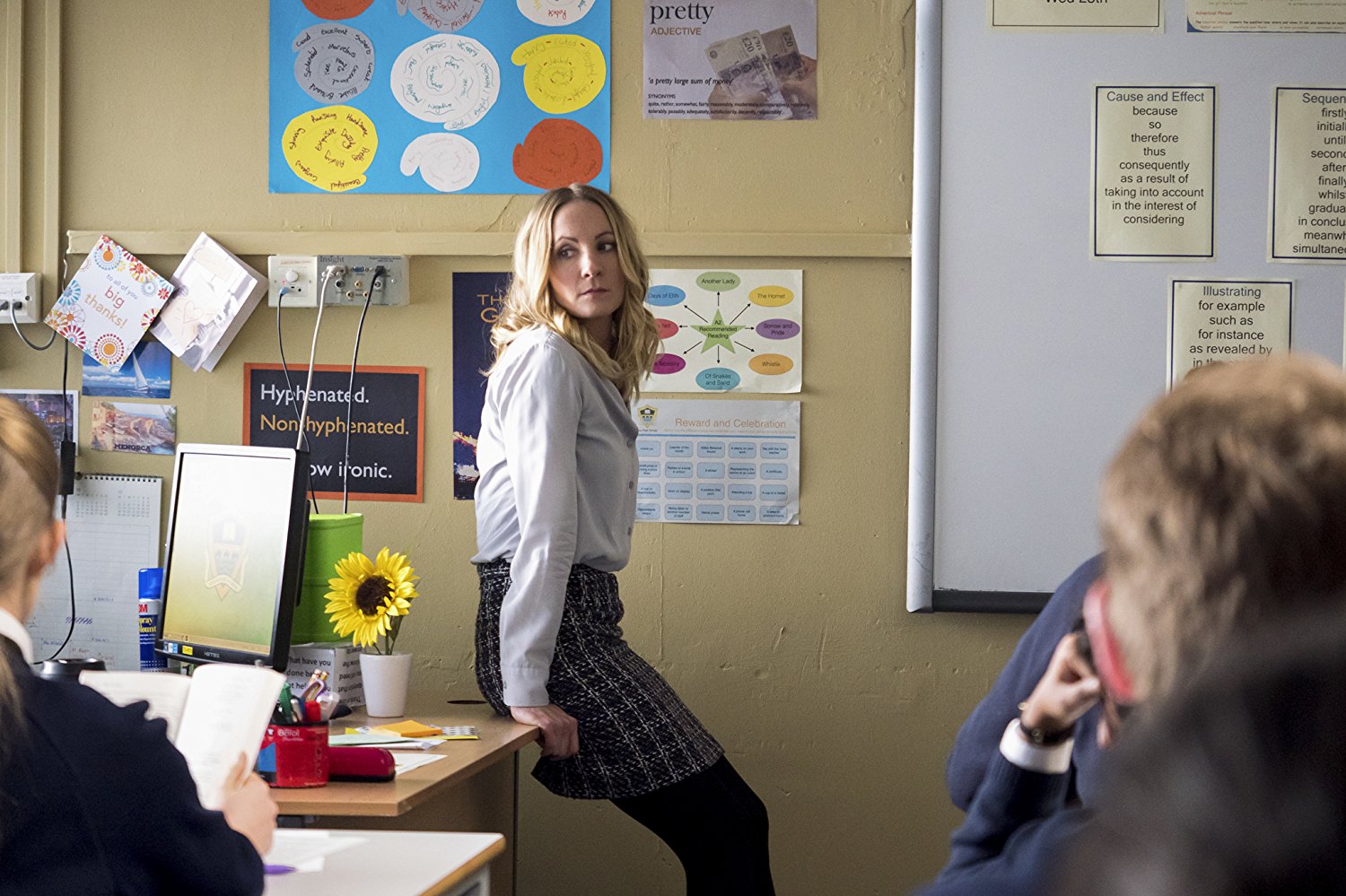 Everything starts off simple and cheery. Laura and Andrew find themselves in similar situations, both single after challenging histories with relationships. Laura teaches Andrew's son Luke (Jamie Flatters) and seems to have a natural chemistry with his dad after their polite exchanges outside the school gates. Andrew is a doting single father, a popular member of the community and a highly successful surgeon. On paper at least he seems like the perfect man for Laura who has struggled with her previous dating and finds it hard to trust and feel she's good enough. With two smart and single people coming together for their first date what could possibly go wrong? As it turns out, it can end up being life changing.
A successful dinner full of laughter and flirting turns into a romantic walk back to Laura's place and with the nerves disappearing, she invites him in for a drink. Things are going well as Andrew awaits a ride home but then we're thrust into an uncomfortable and shocking revelation. Laura wakes up confused and disorientated just like we are as we're not shown what happened during that night. Here is where Liar's primary concept kicks in – an alleged rape, something serious and often overlooked in society, and a situation that creates debate from all corners. Andrew's version of events is certainly different to what Laura suggests and the series is about who we believe as we're drip fed flashbacks in between the chaos that unravels afterwards.
Liar doesn't just focus on that one night with Andrew and Laura however. It also delves into their friends and family and the lies that affect their lives also. Her sister Katy (Zoe Tapper) is often at the forefront, trying to look after her sister but also working with Andrew and dealing with her own troubles with her marriage at home. And Laura's ex, Tom Bailey (Luther's Warren Brown), is a police officer put in compromising positions as a result of the allegation and also has a suspicious link to Katy. These links and familial ties turn Liar into a complex web that offers twists and turns in every episode and examines the shockwaves that come from that fateful night.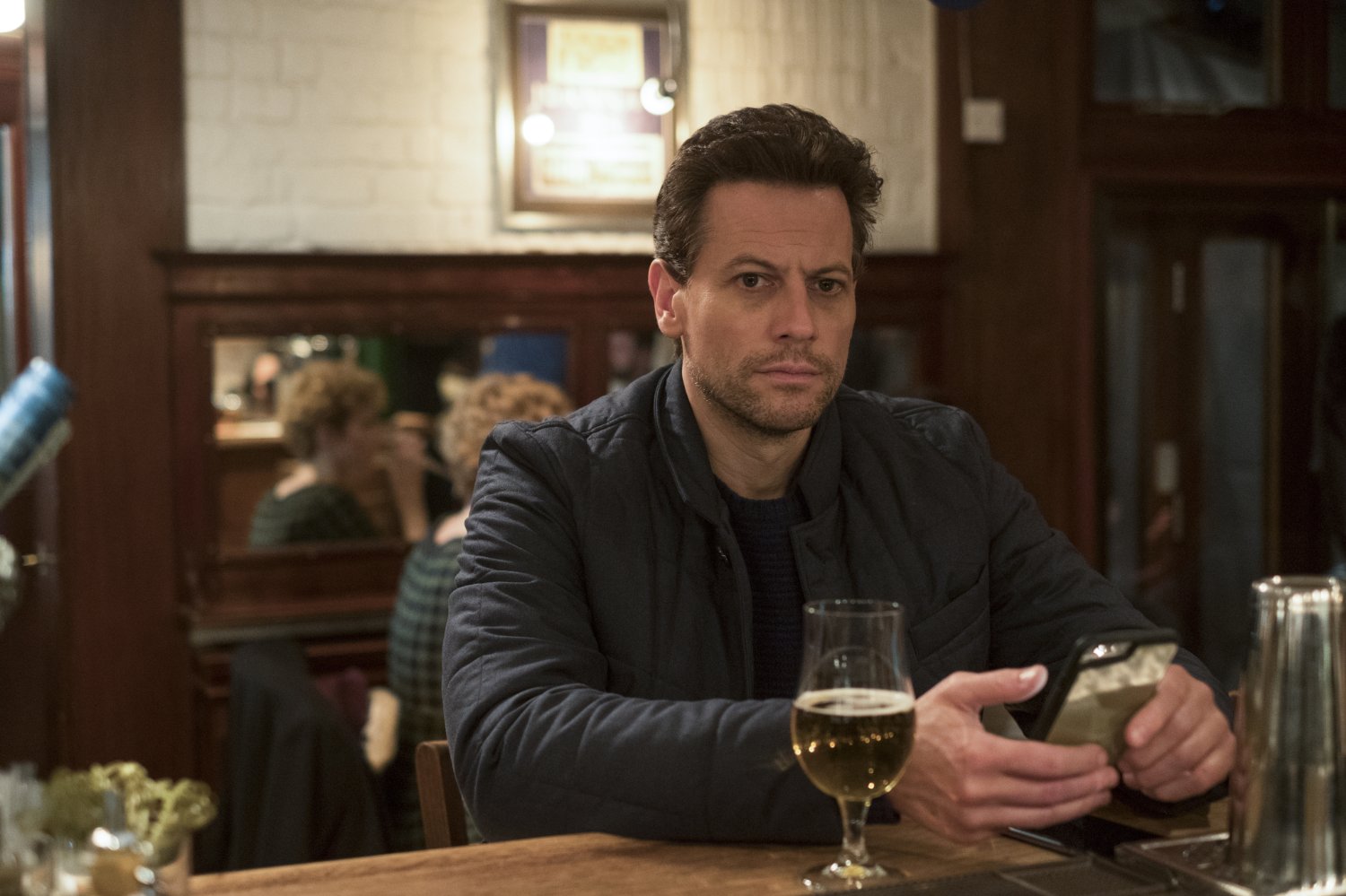 The investigation into Andrew Earlham is led by DI Vanessa Harmon (Shelley Conn) and DS Rory Maxwell (Danny Webb) from Thanet & Dover Police. Both are determined to get to the bottom of the truth and Harmon especially goes that extra mile and finds herself in a risky situation with Earlham. It's her fearless nature and scepticism that drives the search for the truth and leads to Andrew unravelling as a character and showing a darker side. Gruffudd gets to really test his acting range here as a confident man tortured by supposed false accusations, dealing with everything from Laura posting the 'truth' on Facebook to his son being bullied at school because of it. Andrew is a charming and complex man with hidden depths that make Liar one of those shows you don't want to switch off.
On the flip side Laura is just as intriguing. Her recollection is understandably vague and unsure. Throw this in with her previous run-ins with men and questionable nature and suddenly you're just not sure who you should trust. By the end of the series the truth is undeniable and Liar does well to drip feed the facts enough to keep you watching. Just don't expect a happy ending all tied up in a bow because there's a second series coming and the Williams brothers leave just enough unanswered questions to tempt you back for more. It's a mostly satisfying resolution but also a little frustrating if you're hoping for that complete story.
Overall it's hard to argue against Liar being one of the TV highlights of the year. Certainly Harry and Jack have managed to replicate some of the best parts of The Missing and delivered another show that has been talked about week on week. They really know how to get the attention of an audience and hold it, and with exceptional performances from Joanne Froggatt and Ioan Gruffudd they make Liar far better than it may have been in lesser hands. It's a subject matter very challenging to approach, especially in a television drama, but Liar manages to tread that fine line between truth and fiction and delivers something captivating. It's going to be a long wait for series two that's for sure.
★★★★
Liar is out on DVD from 23 October 2017.
SaveSave
SaveSave
SaveSave