Laneway 2020 Review: The 1975, Charli XCX and Mahalia take over the Melbourne festival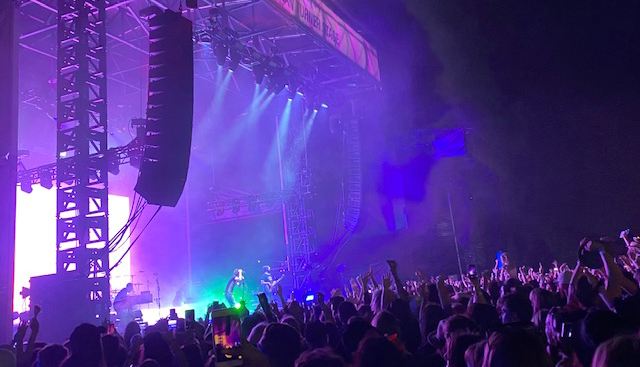 There's no better way to spend a mid-summer in Melbourne, Australia, than at a festival surrounded by music, dancing and happy people. Well, it just so happens that Laneway Festival came to town on Saturday 8 February and I was lucky enough to have a PIP ticket to attend.
After a delicious prosecco brunch we headed off to Footscray Park, just in time to see Kuka. This was my second year attending Laneway – some may call me a Laneway veteran – and it was in the same location, which was easy to get to by car – or tram for those sustainable warriors amongst us. Being a PIP meant that we queue jumped getting into the festival, and got a cool area away from the masses which provided queue-less toilets, queue-less bars and a prosecco cart (bring on the bubbles). I'm not normally one to like VIP areas but this one was quite nice as the crowd was largely young (I felt pretty old!).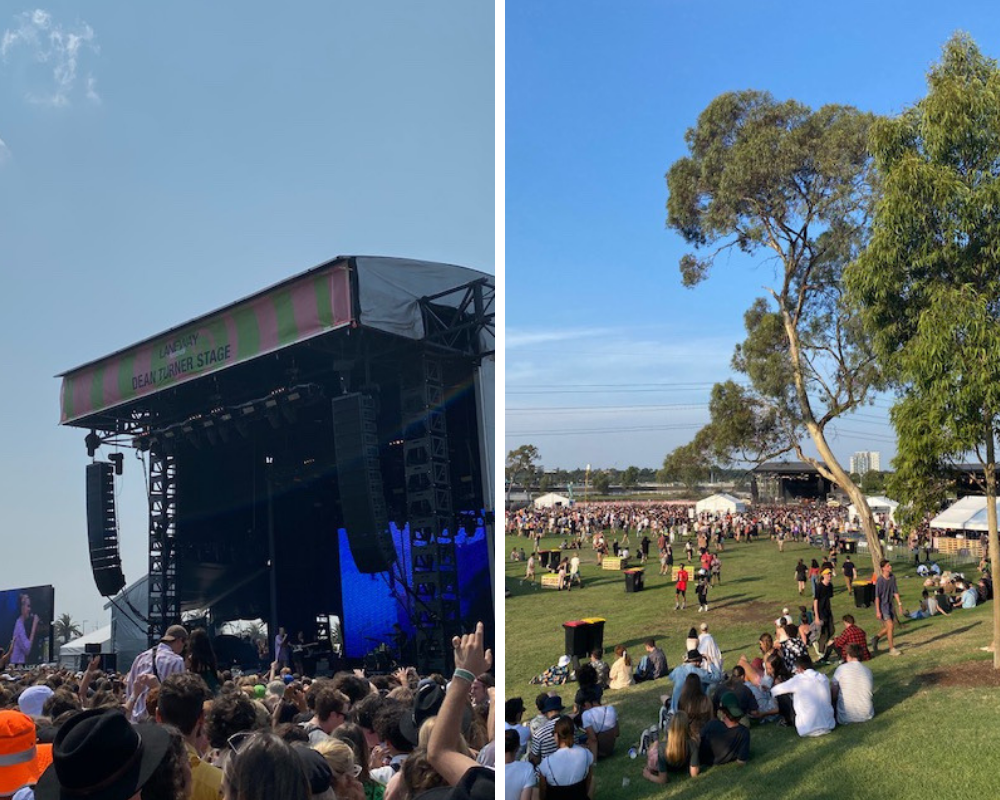 Having moved locations from being in an actual Laneway, the stage set up was a little odd; there were four stages with two sets of stages right next to each other, which meant there were sound problems and sometimes overlaps in music (which was also a problem last year). The idea of the double stage would've worked in a Laneway but in a field it seemed a little strange when they could spread out and provide the punters with better quality music (and more dance space).
This year's line-up boasted The 1975 (hence the young whippersnappers), Hatchie, Charli XCX, Benee, Tones and I, DMA's and Mahalia. Sound problems during Hatchie and Charli XCX's sets meant it was hard to get into the groove and dance the day away. The crowd loved The 1975 and they provided lots of energy, but they weren't really my kind of music. Yet I could still could appreciate why they have a cult following. The highlight in my book was British singer Mahalia, who amped up the energy and finally gave us something to dance to.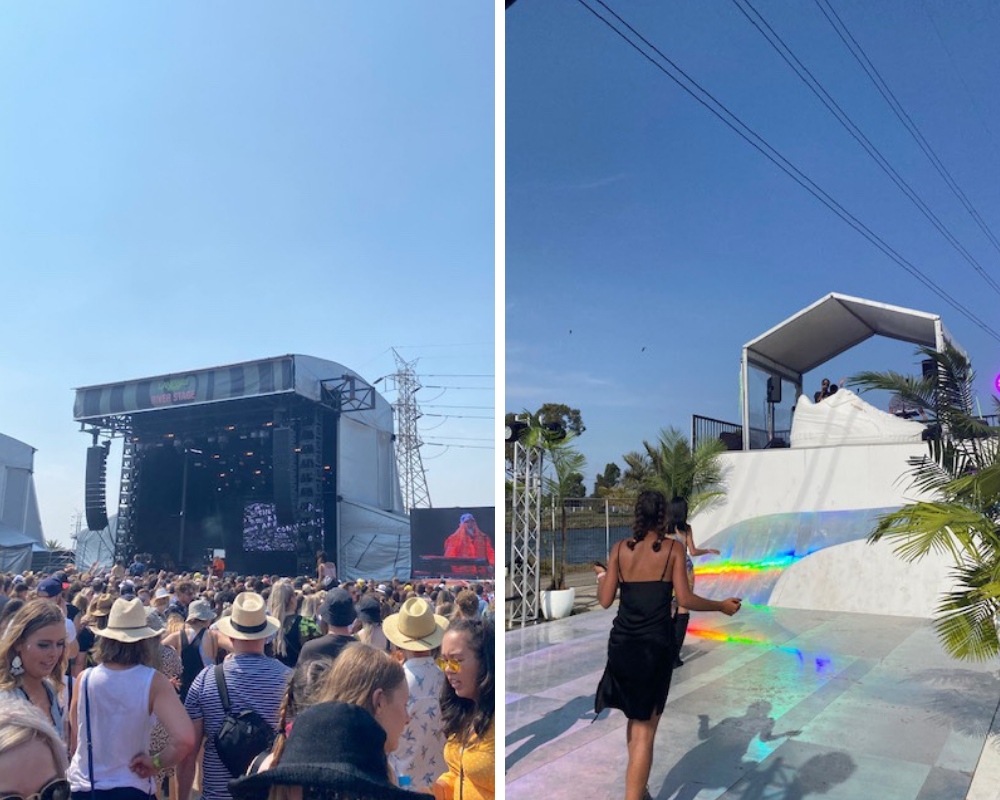 Now, as we know, festivals aren't just about the music. It's about the little things that happen to you that make you smile and meet new people. One guy came up and asked me if he could borrow my glasses – I said yes and he walked off to his friend and for a minute it looked a bit dodgy. We soon realised he just wanted to use them as a mirror to glitter himself up! Those of you who frequent Oz festivals will know of the Vanessa van and these absolute babes had a trivia game where you could win glasses, visors and sunscreen. Being the trivia geniuses we are, we won by answering, "who was the Irish actor in Taken….".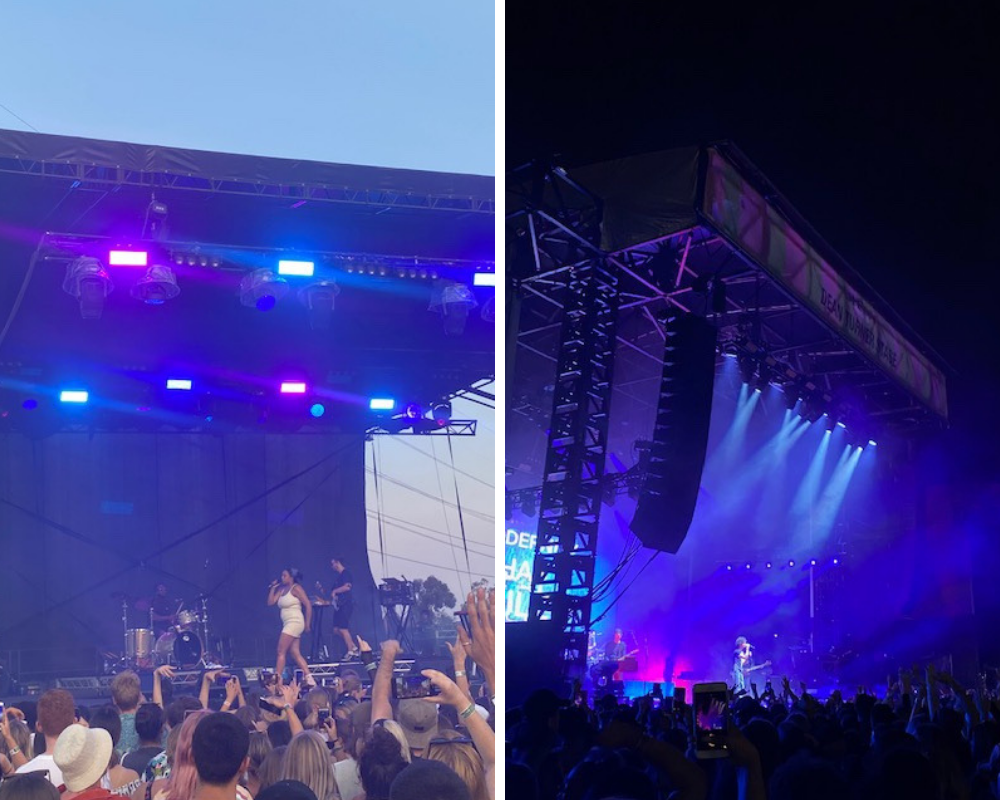 As well as the main stages there were a few smaller ones such as the Absolut Vodka tent, the Puma shoe stage, and a blow up stage. Each area had some wonderfully dressed people luring you in to dance, which created a fun, friendly atmosphere.
Thank you for the cocktails and the love Laneway 2020. If you want to experience Laneway yourself, head to their website and check out their future dates for the Australian summer.