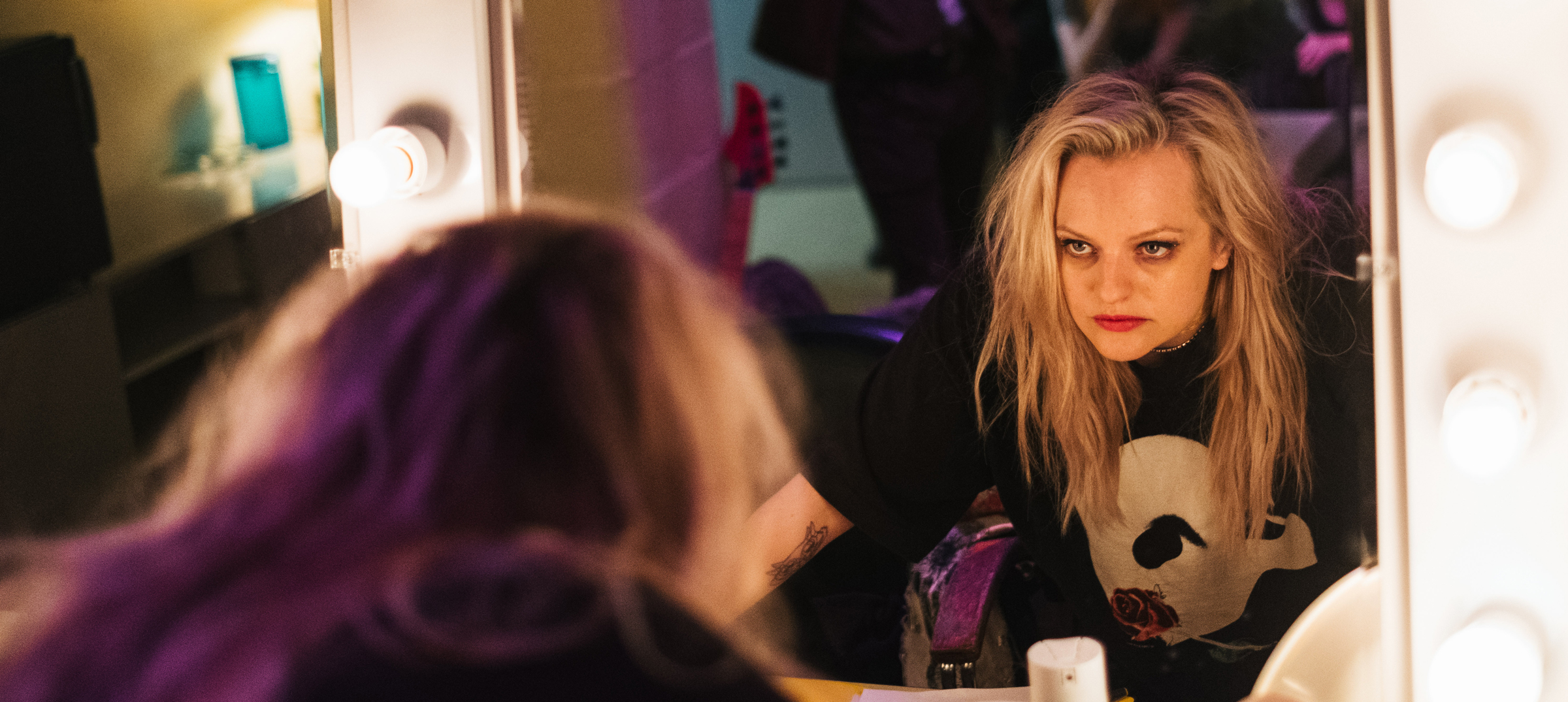 Her Smell throws us into the action with a bravura, twenty-five minute long opening act. We find Something She, an all-girl punk band led by Becky Something (Elisabeth Moss), backstage at one of their shows. The atmosphere is wild and Becky is wilder; she is off her face and rambling, shadowed by the shaman who accompanies her everywhere. Bandmates Marielle (Agyness Deyn) and Ali (Gayle Rankin) try to keep her calm. The long-suffering Dan (Dan Stevens), father of Becky's baby girl Tama, is doing his best to make her spend time her child.
Split into five segments, Her Smell follows Becky as she sinks furthers down into her addiction, frustrating and terrifying everyone who loves her, losing everything. We see her at her worst, and as she tries to climb her way up once more. Is redemption possible, or has she dug herself a hole that there is no getting out of?
This is a music film, and it's punctuated by several full-length song renditions, most notably the stripped back version of Bryan Adams' 'Heaven' that Becky sings to her daughter. While the music is enjoyable, the sound design is more important in dragging us into the disintegrating mental state of Her Smell's heroine. Becky's meltdowns are accompanied by this unnerving gurgling and thumping; fittingly, it sounds like the heartbeat of a drowning woman.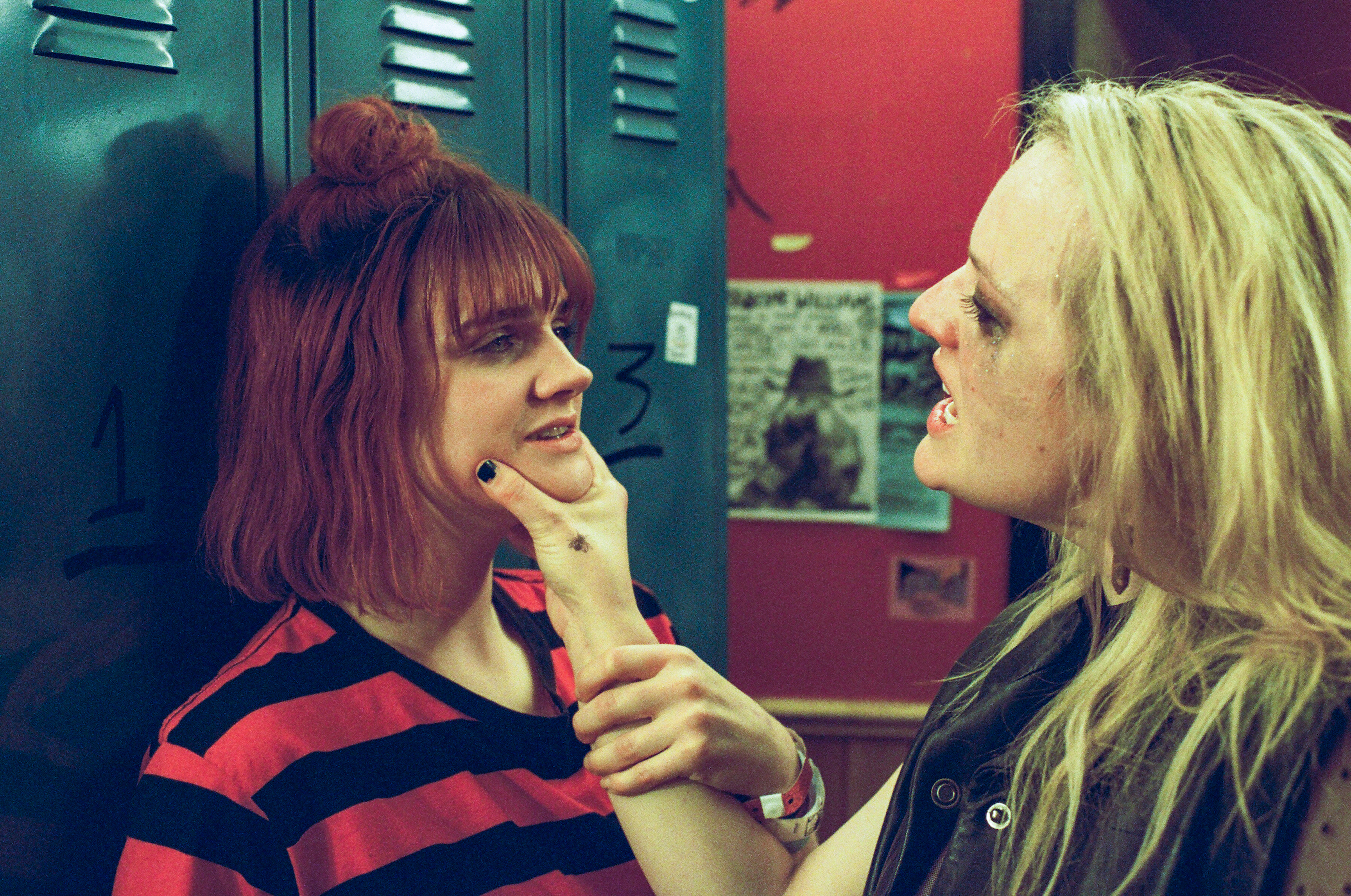 Although the supporting cast are impressive (particularly Dan Stevens, and Virginia Madsen as Becky's mother), no one would argue the fact that this is Elisabeth Moss's movie. Her Smell marks her third collaboration with director Alex Ross Perry, and this is the best one yet. As in Queen Of Earth she plays a woman with a tenuous grip on her sanity, and is mesmerising in every second she's on screen. In the first three parts she is a horrible person; cruel and unpredictable, sometimes downright terrifying. She is like a woman possessed. After she bottoms out, the next time we see her she is quiet. Abashed. Like she's woken up from a bad dream, but she still has to deal with the consequences.
It's in this final act that she outdoes herself. Reuniting with her friends, all the people she has wronged and who stood by her longer than anyone could have expected, she's understandably fragile. She's been forgiven, but everyone remains wary. Becky is no longer intoxicated, but she's still delicate. Unpredictable. Moss holds Becky's capriciousness over our heads like a threat. Looking away is impossible. Because her recovery seems so frangible, the moment she finally reveals what she's going to do brings with it a sense of cathartic bliss. We are the puppets, she is pulling our strings, and we wouldn't have it any other way.
If Alex Ross Perry lets some scenes run on for too long, you can hardly blame him: how could you turn your camera off when Elisabeth Moss is in full, glorious flow? Impossible. Her Smell is a very good film, but it is Moss who propels it into the sphere of greatness.
★★★★★
Signature Entertainment presents Her Smell on Digital HD 9 September