Green Man Festival 2019 review: A magical weekend of musical discoveries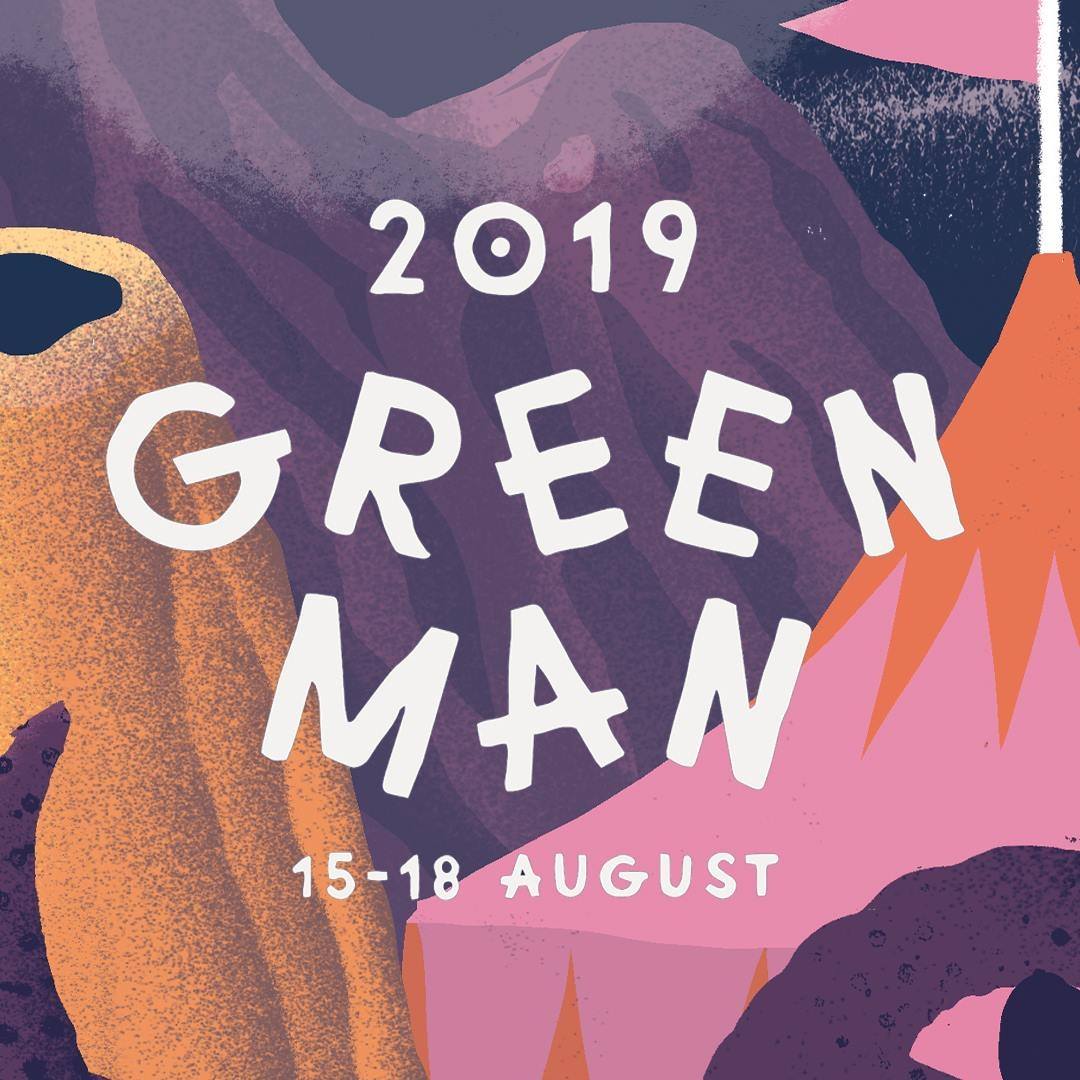 With a blink of an eye another Green Man Festival is over. Set in the beautiful Welsh Black Mountains, it must be the most beautiful setting of any festival in the UK. This year was my ninth at Glanusk Estate and as I have come to expect, it was a varied, magical weekend of musical discoveries. It's often described as the "festival goers festival" and it's easy to see why; from their anti-corporate sponsor stance to their 6 Music museo friendly line-up and the plethora of food and drink on offer, it really is a fantastic set up.
This year I played it different to most – I didn't even set foot in the babbling tongues/comedy or cinema tent all weekend, unlike most years it was a weekend of high musical priority. One of the main beautiful things about festivals is just how many different things are being experienced in one place and this review is purely based on the music I caught and enjoyed.
Thursday we were first in the queue for our wristbands (that's dedication right there) and after setting up camp and having the customary pre-drinks it was time to head into the festival site. After possibly one too many of the customary pre drinks, I found myself voguing to a drag catwalk we had stumbled upon and blew my knee out, falling to the floor like a marionette puppet… Yet the festival must go on and I hobbled to the atmospheric Walled Garden stage to catch Pictish Trail.
The folk-pop band hailing from the Isle of Egg are Green Man staples and their dreamy poppy tales are always a welcome sensation to the ears. As the evening turned into early morning, me and my camp buddies danced into the night with new friends at the 'Round the Twist' tent where Johnny Lynch and others played a blinding set of disco classics and rarities resulting in multiple unironic congas on the dancefloor and happy muddy covered faces heading back to the camp for some much needed sleep.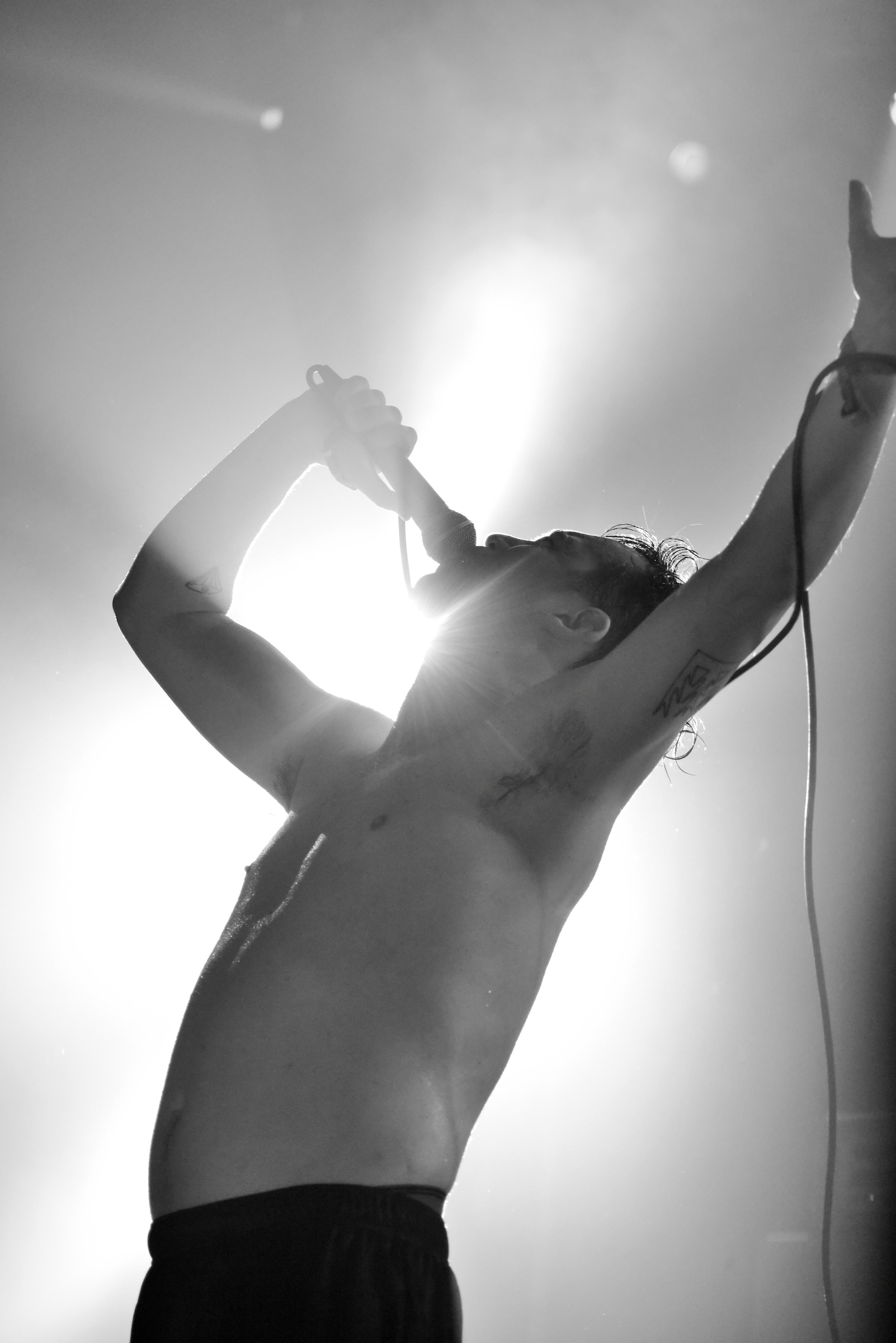 Friday came far too quickly, as did the rain, but rain is always expected at Green Man and it never seems to stop the electric atmosphere around the place. I found myself mainly standing outside the Far Out Tent with a smile on my face while the rain poured. A highlight of the day were the unexpectedly heavy TVAM who brought some industrial fuzz to the stage with lyrics about modern day paranoia being echoed in their visuals, which I was lucky enough to see close up in the now renamed 'Green Man Records' tent later in the day.
Pigs! Pigs! Pigs! Pigs! Pigs! Pigs! Pigs! have been BBC 6 Music alt darlings for a while now and when seeing them live it's easy to see why. The psych-metal band have eye bleedingly heavy riffs and along with the charisma from front man Matt Baty, looking like a younger, more flamboyant Henry Rollins with the energy of a 5-year-old rolling around the floor after too many sweets, they were such a great afternoon boost on a rainy day. They provided the exact heaviness I sometimes miss at the festival. I also caught the fantastic Callum Easter in the Green Man tent too. His Tom Waitsian style and unusual lyrical approach made him a captivating watch.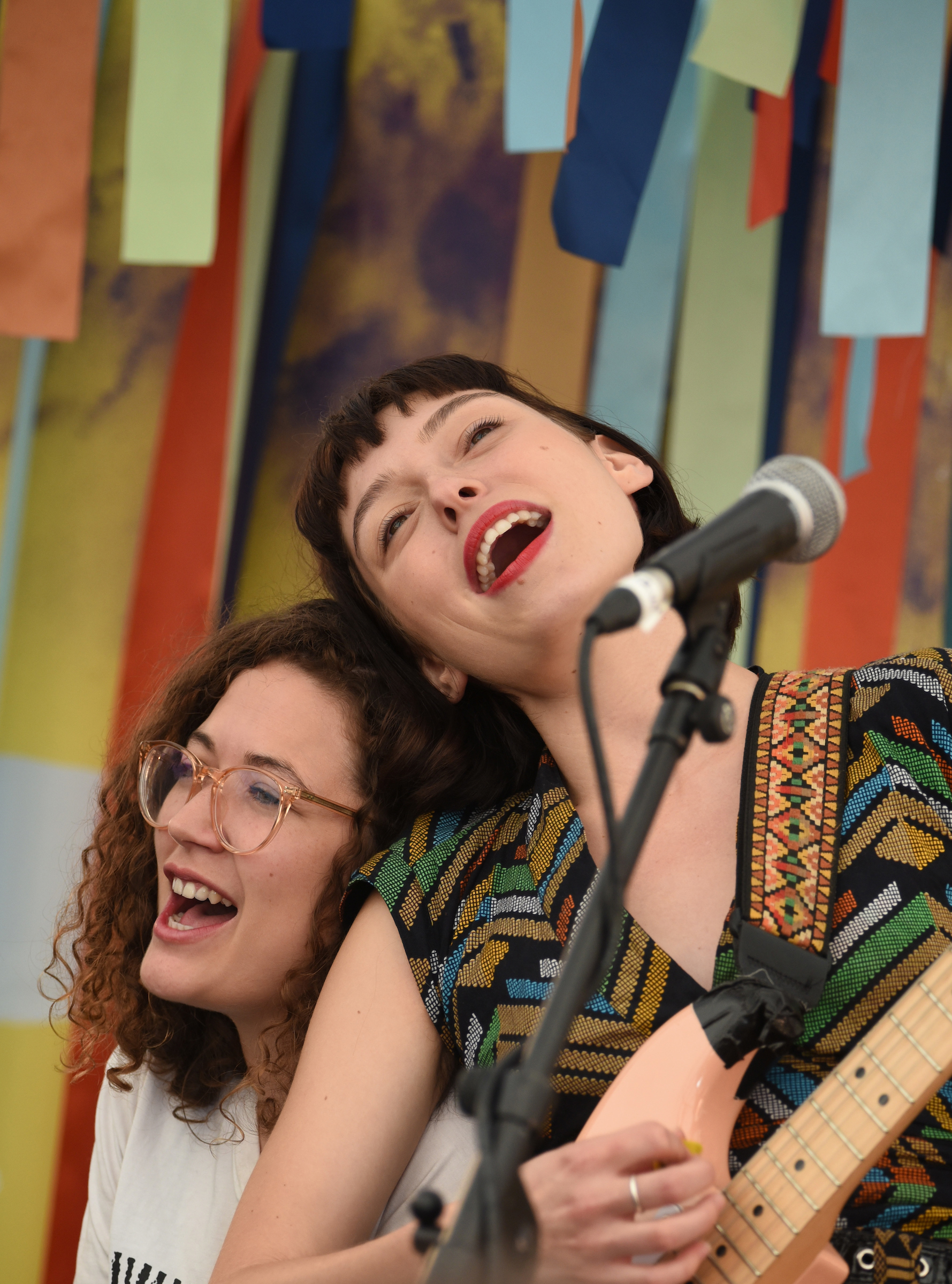 Saturday arrived with the sun and, after a failed attempt of getting into the Babbling Tongues tent to watch Jarvis Cocker in conversation, we headed to the Mountain Stage for Stella Donnelly.
Last year we were lucky enough to catch her solo set in the Walled Garden, but this year she came with a full band. With boppy indie folk tunes, an infectious sense of humour and at times thought provoking lyrics, she was an absolute joy to watch. A particular highlight for me was her song Boys Will Be Boys about her friend's experience of sexual assault and people's reaction to it. It was such a bold choice for an early evening main stage slot and it had everyone streaming with tears. It's this kind of social activism that I think Green Man is fantastic for encouraging.
On the flip side of the coin we then headed once again to the Green Man Records tent to catch her more intimate set, where her cover of Time After Time had me grinning from ear to ear as I witnessed three young teen girls have a total fan girl moment.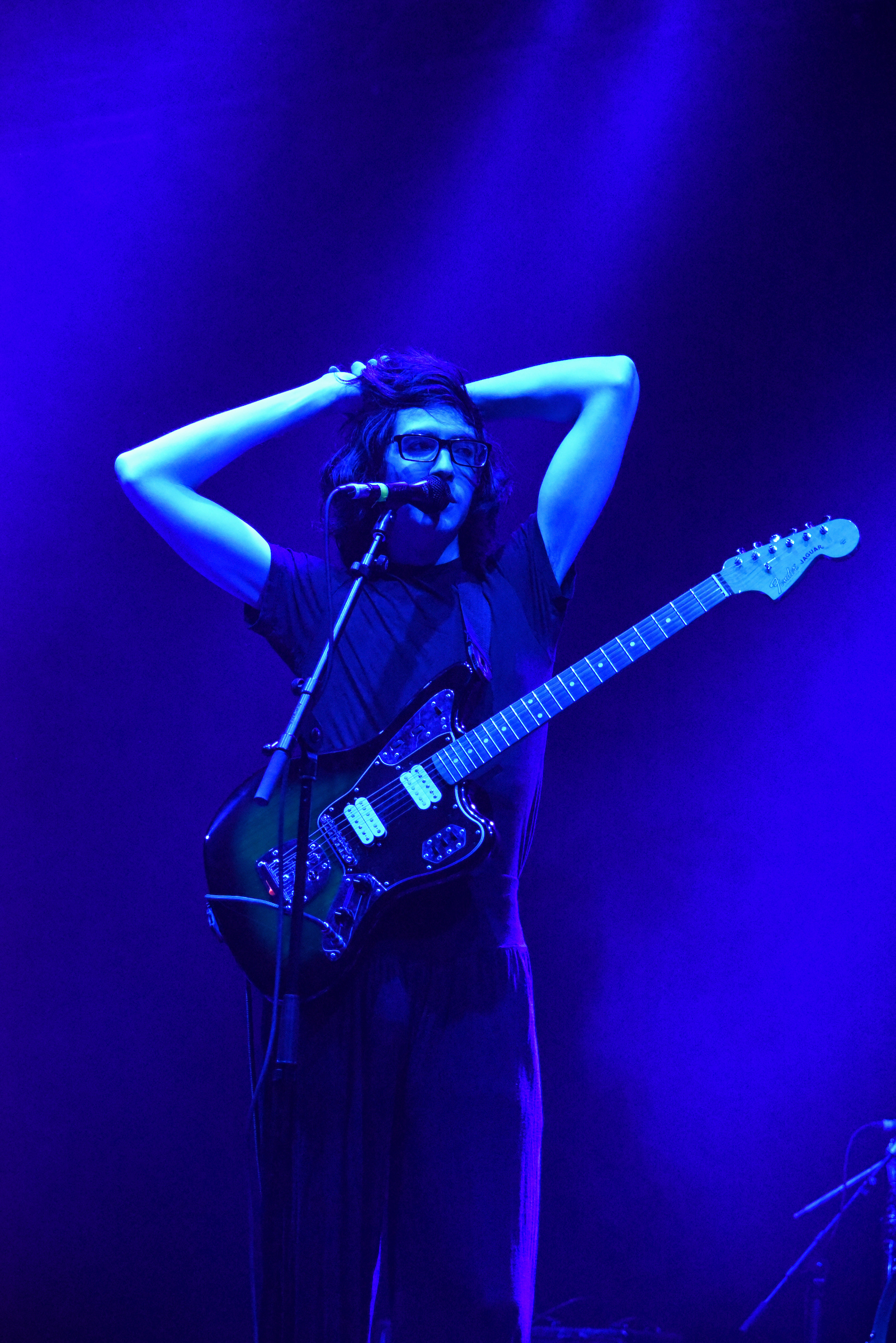 In the evening I caught Richard Thompson who played a crowd pleaser of a set from his extensive back catalogue, but the absolute highlight for me was Car Seat Headrest. With raucous anthems for the sad and heartbroken, I found myself jumping along, screaming along, enjoying every indie-drenched moment of melodrama and absolutely LOVING it. The low-fi credentials were still there but a tight set of jarringly loud and sensitive songs made this feel bigger somehow.
Unfortunately, Sunday came, but on the positive it came with some beautiful sunshine and it was the day I knew I would be laying my blanket out and staying in front of the Mountain Stage all day.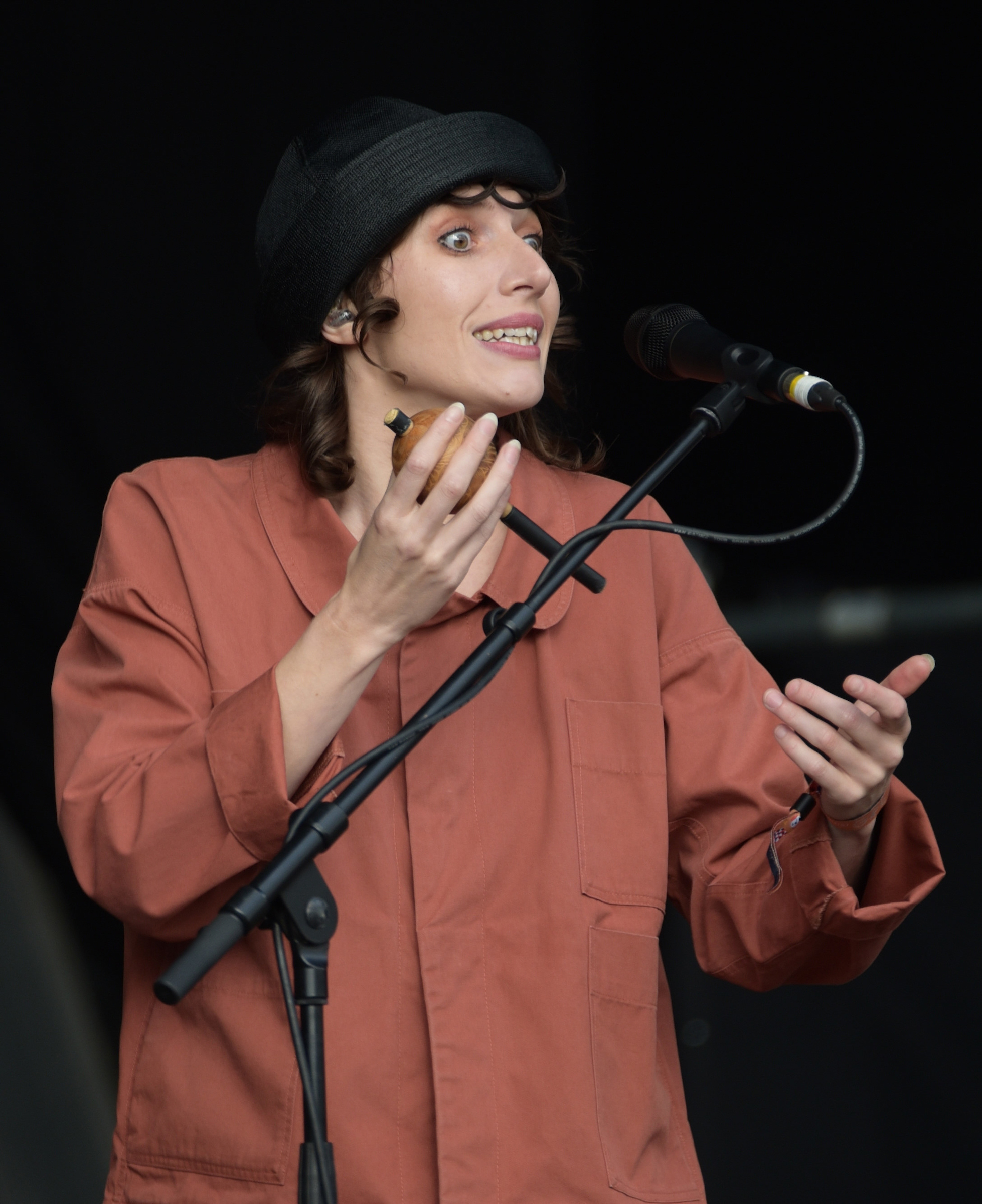 Aldous Harding brought her version of possessed folk magic to the stage late afternoon, with the kind of stage presence that is equally captivating and uneasy; her music seems like it's been trapped in these mountains for years and finally been able to be freed. Eels delivered a much needed set of danceable classics, with frontman E making everyone chuckle. I was sceptical but it was the perfect timing for them to be on the stage.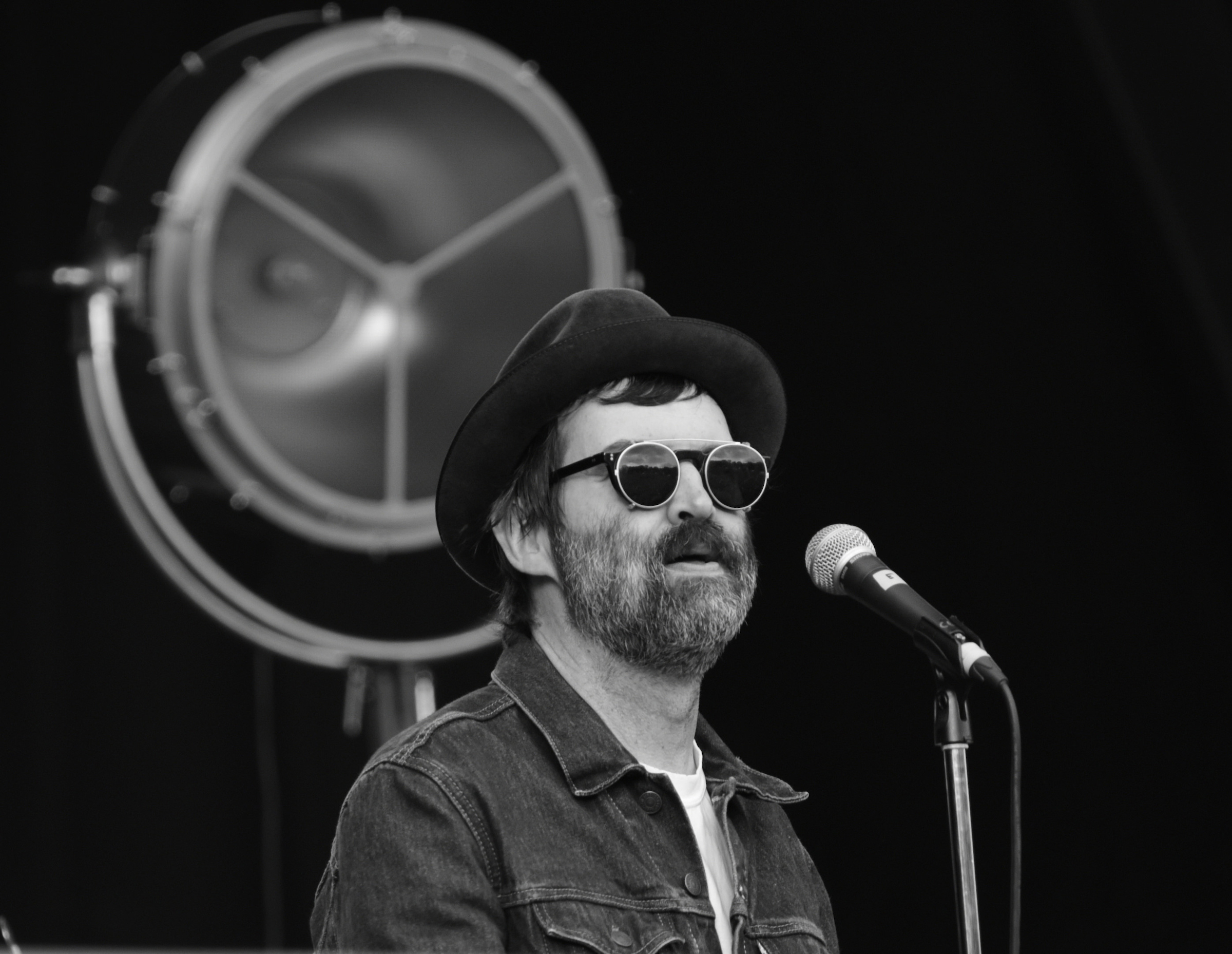 The evening saw us head to the Mountain Stage for Sharon Van Etten and Father John Misty. Sharon brought a dark, brooding, loud driving guitar and captivating energy that complemented headliner Father John Misty's brand of almost preacher-like charisma. This time around he brought an orchestra which added to his showman credentials and made his songs seem even more epic and filmic.
With the burning of the Green Man and the sparks rising into the sky from the fireworks so ended another festival. Yes, Green Man could do with a more diverse line-up but it's always four days of positive energy and a release from the utter horror that is modern life.