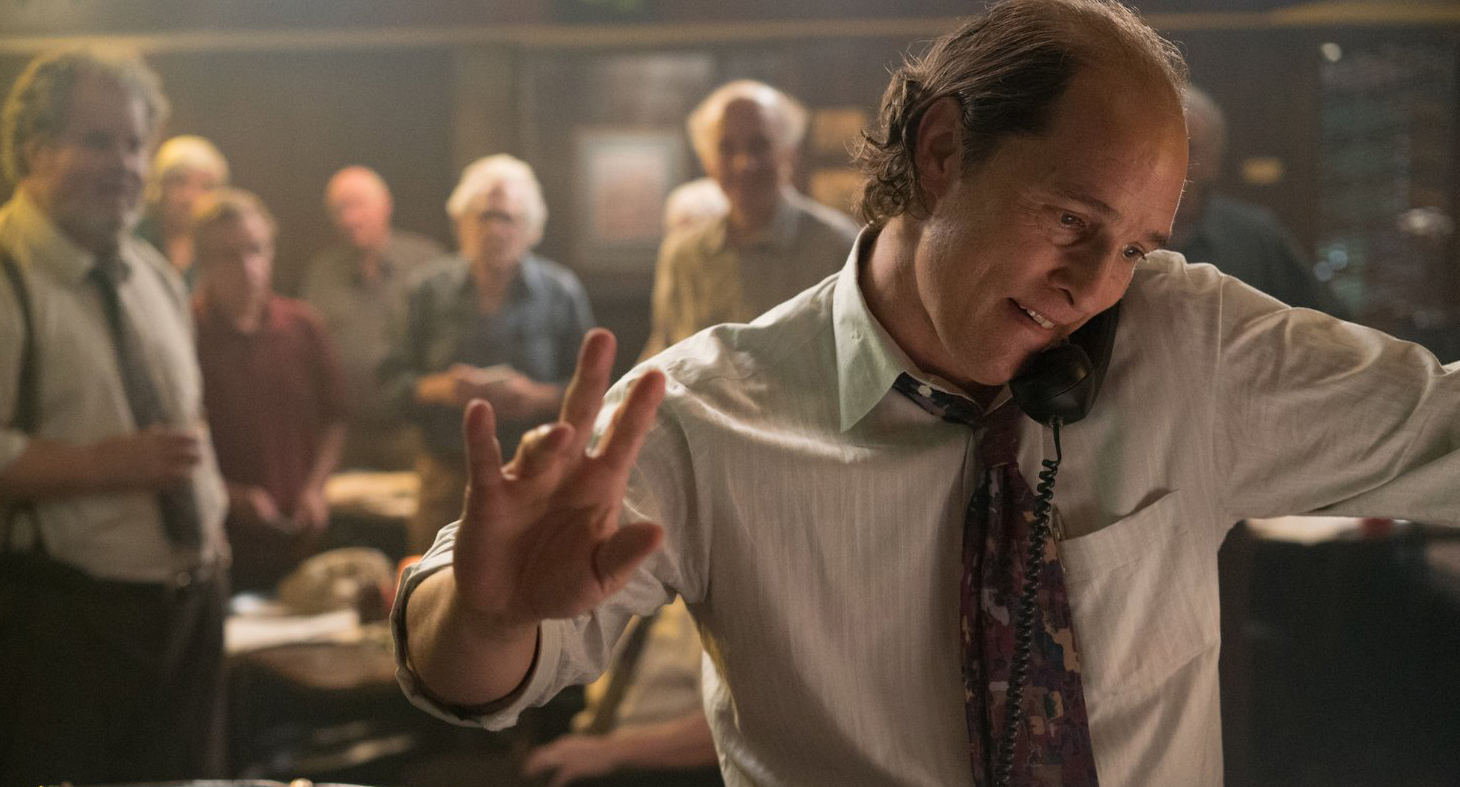 Genre: Adventure, Drama, Thriller
Directed by: Stephen Gaghan
Starring: Matthew McConaughey, Edgar Ramírez, Bryce Dallas Howard, Corey Stoll
You've met the Wolf of Wall Street; now meet the self-centred sheep of the Silver State. Kenny Wells isn't really larger-than-life, he's just large – a paunchy prospector who perpetually finds himself down on his luck, but is persistently looking to prove 'em all wrong. Could the answer to all of his problems really lie in the uncharted lands of the Indonesian Jungle… possibly, but the question remains: why on earth should we care?
This is director Stephen Gaghan's first time working from a screenplay he didn't write, and the film's appearance, as chaotic and dishevelled as its protagonist, suggests a creative ineptitude on the filmmaker's part. While his sinewy, oil-industry exposé Syriana shared the same captivating complexity that defined Soderbergh's Traffic (which Gaghan also wrote), Gold sketches its routine rags to riches story with a soulless simplicity that never comes close to capturing your attention; and moreover, never appears interested in trying to do so.
Wells (Matthew McConaughey) is a man with more ego than sense, desperate to prove his worth, follow in his father's footsteps, and achieve the American Dream. So naturally, he rests his fate on a hunch, travelling to Indonesia where he seeks the attention of Michael Acosta (Édgar Ramírez), a geologist who's convinced that there be gleaming gold out in the wilderness, waiting to be discovered.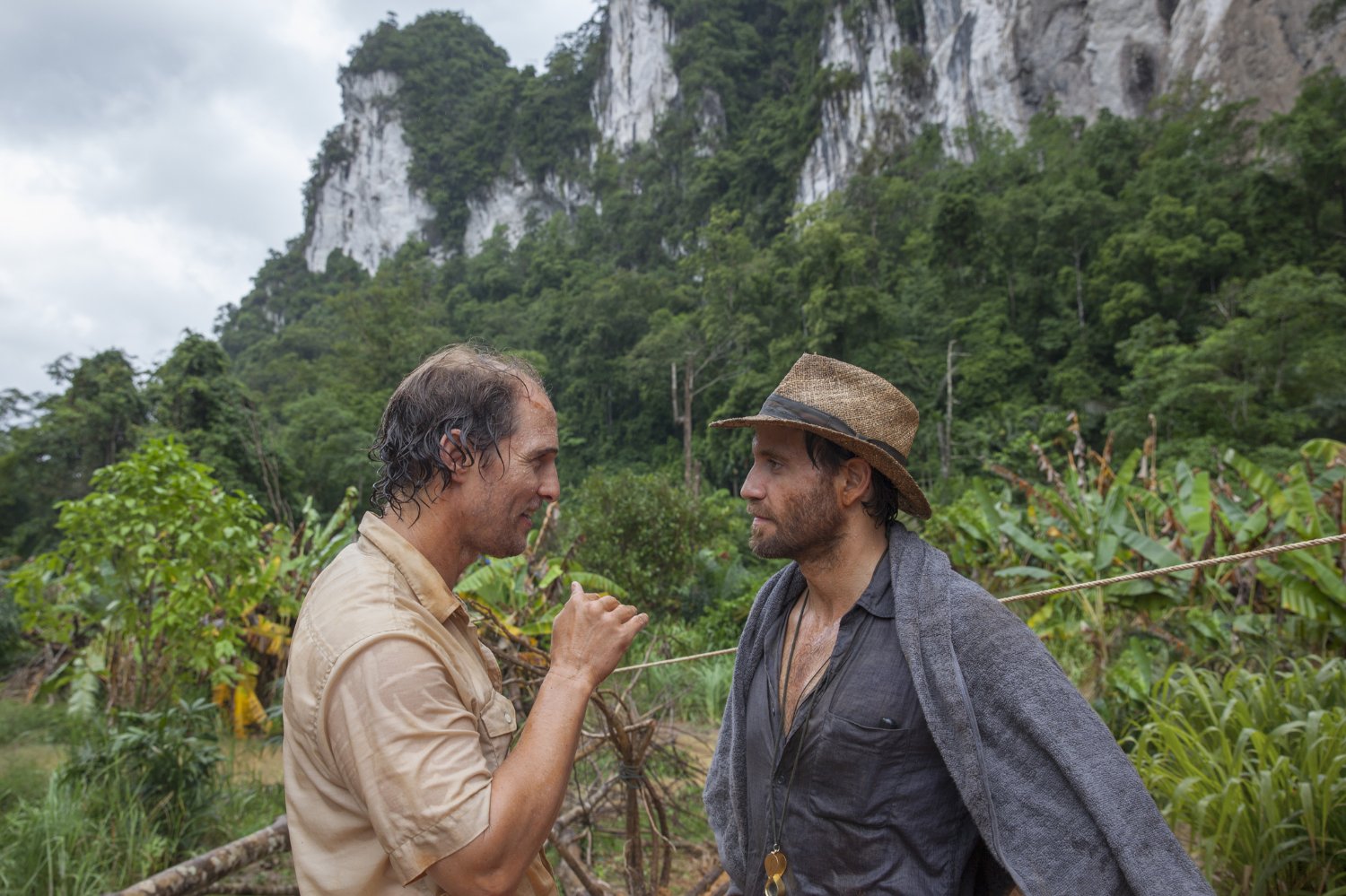 McConaughey is, as ever, an actor wholly committed to his role. We notice his big belly and balding top, but we're somehow bewitched by Wells' roguish, self-absorbed charm; and in early scenes he has as much success wooing the audience as he does the apple of his eye (Bryce Dallas Howard). But after he and Acosta strike it rich in the jungle, and subsequently find themselves flung into the nest of vipers that constitutes a Wall Street boardroom (enter a snivelling Corey Stoll), Kenny's increasingly narcissistic shtick soon wears as thin as the thatch on his head.
Clearly unsure of how to proceed, given the script's playfully melodramatic tone, Gaghan simply seems content to try and emulate both the energy of Scorsese's stellar Wolf of Wall Street, and the delirium of Adam McKay's profoundly misjudged polemic The Big Short. Suffice to say that, despite the punchy editing, perky soundtrack of 80s classics, and McConaughey's lively voiceover, it's the latter film that is more closely mimicked here.
Most problematic is the narrative's callous handling of Bryce Dallas Howard's Kay, Kenny's long-suffering girlfriend, who's relied upon more as a device to show how successful Wells has become – larger bank balances equal louder dresses – and to offer him a shot at redemption after he's inevitably overcome by his own greed. Howard, to her credit, makes the most of her limited screen time, but it's a thankless role that simply serves to highlight Gold's unpleasantly conceited ideals; this is a film that thinks it's a 24 Caret classic, but it's as worthless as a gold-plated forgery.
★★