Festival Review: One hell of a weekend at Maho Rasop 2019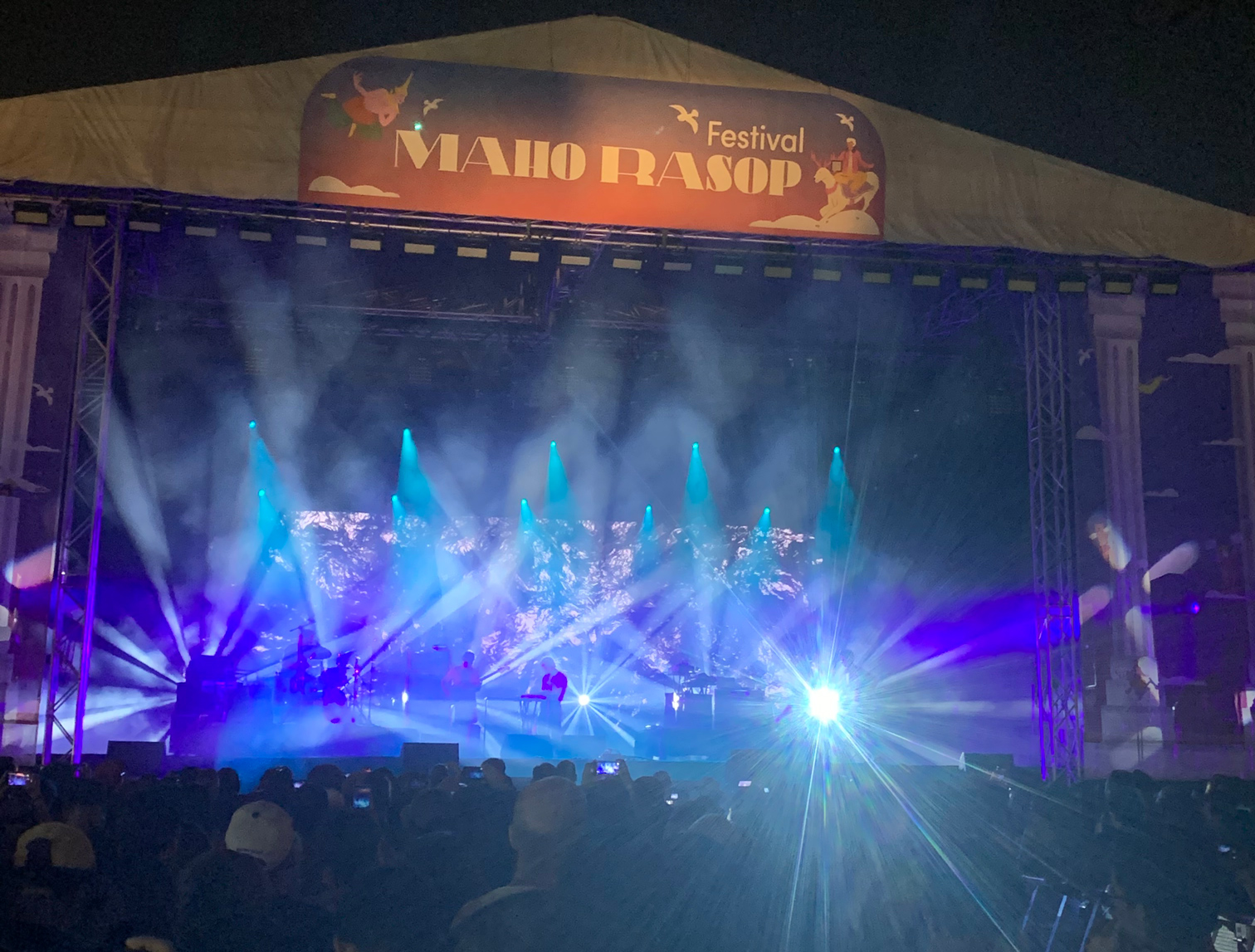 It's mid-November in Bangkok, one of the largest and busiest cities in the world, and it's time to escape for a weekend of international music at Maho Rasop Festival. 
Set at Live Park Rama 9, the urban scene added to the festival vibes, with fairy lights, hay bales and scaffolding to view the stages from. As a self-proclaimed festival addict I was unsure of what to expect from my first festival in Thailand, but Maho Rasop was incredible.
The festival was a cash free event, meaning you put money on your wristband and used that to pay for everything (and you could get it back at the end if you didn't spend it). There were cocktails, buckets and beers for sale, as well as an array of food stalls. Marshall amps also had a photo booth where you spun a wheel to win prizes and collected a memento to remember the festival by.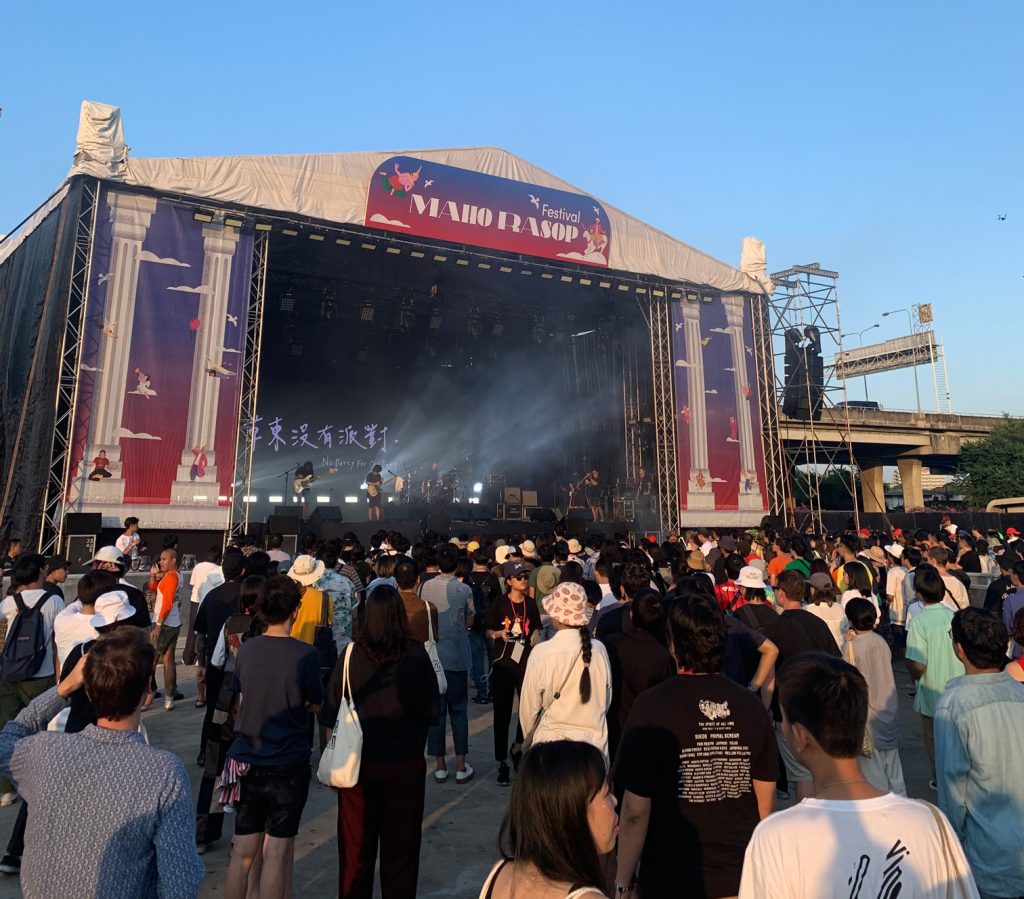 On arrival there was the chance to have a complimentary glittering or a transfer tattoo to get you into the festival mood. The merchandise was great too, with a stall from Enjoy who tie-dyed or bleached festival tees to make your t-shirt more unique. 
Now to the best part: the music. It was absolutely incredible – a mix of genres and discovering new international artists that I'd not come across before. The first band we had the pleasure of experiencing was No Party For Cao Dong, Taiwanese indie rockers. Their unique emo-indie-funk infusion had the crowd hopping away. Thai singer/songwriter Phum Viphurit put on a hell of a show too. His Sinatra-esque vocals combined with mellow guitars were perfect in the sunshine and he received a lot of love.
Another new band that stood out for me on the Saturday were Tontrakul – an Isan music project that incorporates traditional Isan style (north Thailand) and blends it with drum and bass, ambient house and world beat. Their performance included an array of instruments that I'd never seen or heard live before and the sound was mesmerising. On the other end of the scale were The Horrors, who were a massive flop for me; they lacked energy and previous artists held a lot more stage presence and enthusiasm. However, Saturday ended on a high with Aussie rockers King Gizzard and The Lizard Wizard where I danced like my life depended on it.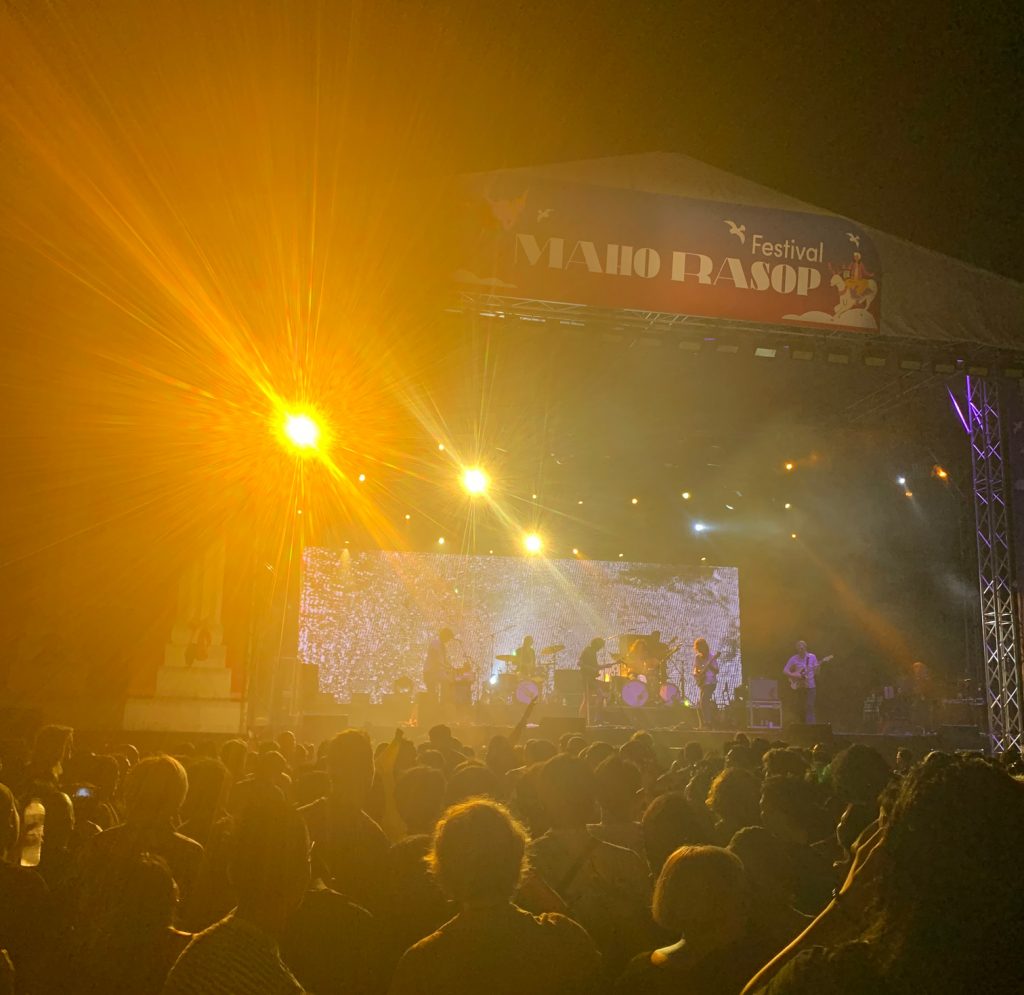 On to Day 2 and unfortunately we missed Khana Bierbood, whose set time had changed slightly. These Thai psychedelic surf rockers are worth a listen, with their album Strangers From The Far East being my favourite release of 2019. Sunday vibes were spreading over the festival with Say Sue Me bringing their indie surf style to the stage (we even witnessed Summer Salt enjoying the music with the masses). 
Sunday's highlight was Japanese girl group Chai, who combined Japanese "kawaii" style with funk, pop and indie, alongside lyrics focusing on female empowerment (think CSS and Basement Jaxx). Their high energy and dance moves created an electric vibe and everyone was dancing and enjoying the show. What a great first performance in Thailand.
I was a bit underwhelmed by The Drums' performance, but Chai joined them for a song, which elevated their presence to another level. The weekend ended with the wonderful Bombay Bicycle Club, who've re-formed after having a musical break. They set the night on fire with an animated, inspiring set including fan favourites 'Shuffle' and 'Always Like This'. 
Maho Rasop you brought me new music, opened my eyes to the music scene in Thailand and provided one hell of a weekend. I can't wait to experience Maho Rasop 2020.