Everything Everything – A Fever Dream Review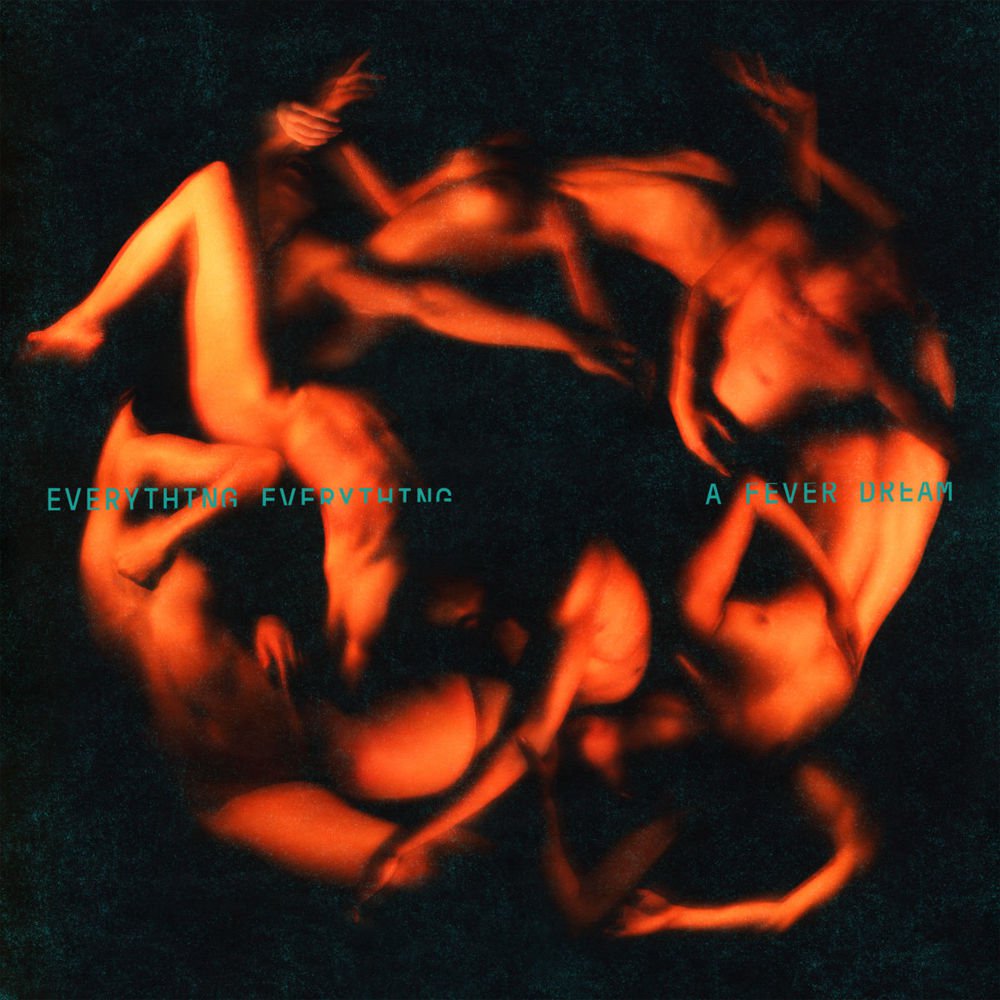 Back in 2010, Everything Everything released their first album Man Alive and quickly established themselves as a band that pushes boundaries; it was bold, it was ambitious and it earned the group a 2011 Ivor Novello Award nomination for Best Album. Jump forward seven years and the Manchester-born band are on their fourth album, and show no intentions of resting on their experimental laurels. A Fever Dream is another eclectic mix of songs with sweeping metaphors for lyrics and strong, rhythmic beats coming together in a confident record that highlights the group's complete assuredness in their style and sound.
The album kicks off with the big, brash affair that is 'Night of the Long Knives', which jumps straight into the synth pop beats that Everything Everything have made their own. Between the strong beats and the familiar falsetto tones of singer Jonathan Higgs, this opener offers a good indication for what to expect from A Fever Dream, with lead single 'Can't Do' and the soaring 'Good Shot Good Soldier' offering similarly catchy hooks and melodic rhythms.
Higgs' songwriting too remains something to be admired, following up the social consciousness themes introduced in album three Get To Heaven with more lyrical platitudes to ponder. "Is there something wrong with all of this / Or is there something wrong with me?" Higgs asks in the short and soulful 'New Me', which is the kind of plaintive frustration we see a lot in A Fever Dream. "Help me / I can't do the thing you want," he vents on 'Can't Do', following it up with the lamentation of "We never were there at all" on the softer and more rueful 'Put Me Together', which builds lilting lyrics with synth keyboard notes and gentle percussion until it descends into a chaotic clash of instruments.
In fact, a lot of the lyrics here feel more raw and self-reflective than we're perhaps used to from the band, and it's a shift Higgs himself noted in a recent interview with The Independent. "You can't always be talking about the bigger things, you sometimes need to talk about what's close to you," he said. "We can't not talk about our experiences."
That self-assuredness comes through particularly in the slower moments on the album. 'Run the Numbers' is a slow build towards a heavier sound, and it's a style mimicked in the powerful and critical 'Ivory Tower', starting soft and building towards a mismatched crescendo of beats in the penultimate track, leading into the slower album closer 'White Whale' to end on its final, quiet note. 
At times, A Fever Dream feels like an album in conflict with itself – it's both personal and broad-minded, piecing together 11 tracks that mark another intriguing new turn in Everything Everything's discography. Individually, the songs on this album stand as an eclectic mix with some standing up well on their own and others getting a little lost amidst the more powerful and lyrically engaging tracks. But what it never is is boring or run-of-the-mill. A Fever Dream pieces together as something wonderful; it's the kind of album that will constantly surprise you on each re-listen – and it's an album you'll want to listen to again and again too.
★★★★
A Fever Dream is released on 18 August 2017