England Is Mine DVD Review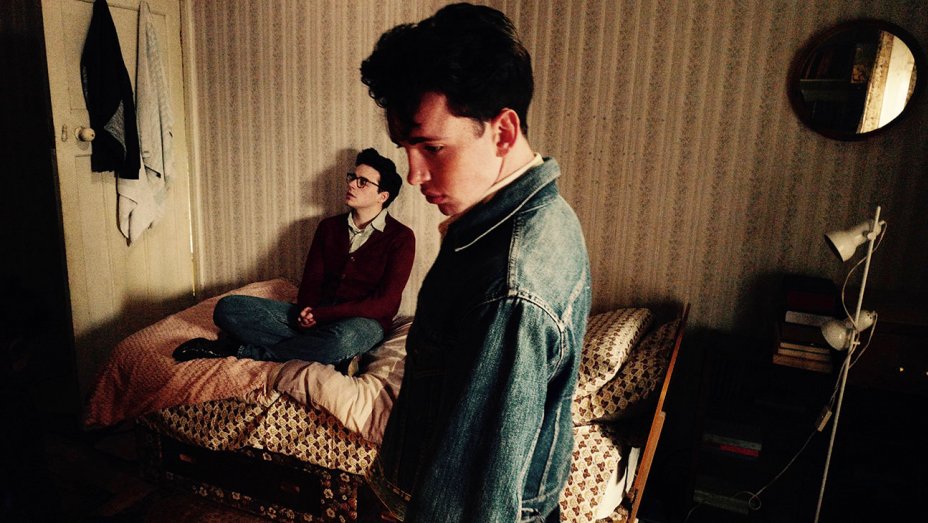 I wasn't sure what to expect of England is Mine – what I probably didn't anticipate was a feel good, ugly duckling story. Set in Manchester in the late 70s and early 80s, it's the story of the young Morrissey's pre-Smiths journey from frustrated young artist of unfocussed ambition to the day when Johnny Marr turned up on his doorstep to suggest they work together. Given the subject, anyone would probably expect some misery; for the most part, though, it's a pretty cheerful, and very likeable film.
In this version of the story, the sensitive, acerbic young wannabe someone is drawn from his shell by a beautiful art student punk and, abandoning inhibition, begins to sing in public. Is this how it happened? I have no idea. I've not read Morrissey's autobiography, and I don't know if he gave his approval to this film or not. But I don't think it really matters; however true or false the story might be, it's well scripted and well acted by an engaging cast. Jack Lowden plays Morrissey as a young man with a volcanic core of charisma waiting to burst through a shell of self-conscious reserve. Jessica Brown Findlay as his muse brings a much-needed example of cordial coolness to the nascent genius, encouraging him to leave his dead end office job and blossom.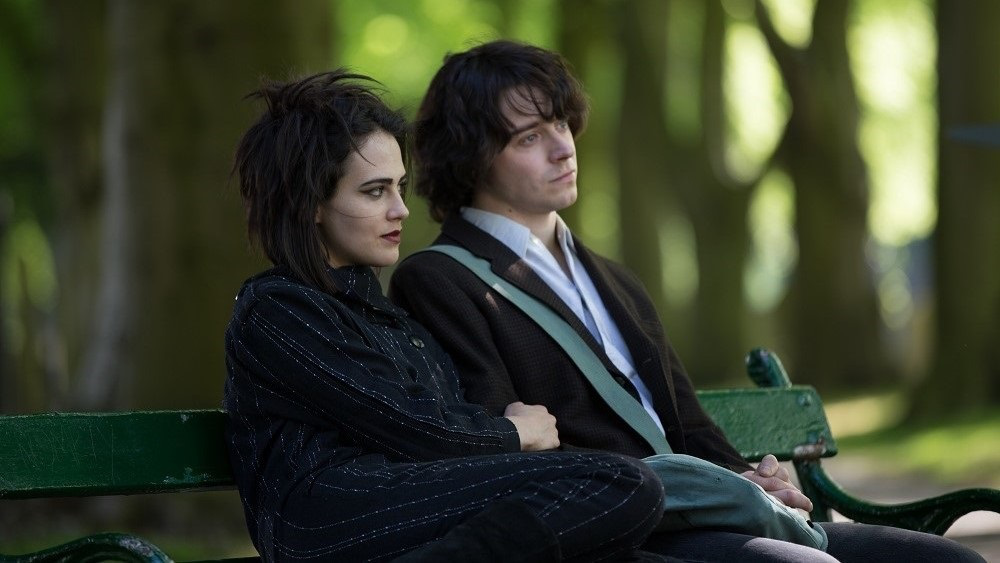 There isn't much in the way of high drama. An episode of mental illness and domestic disputes are touched on, but, apart from the fact that we all know how the story continues, there's never really any sense of threat or much in the way of tension. But it's not a thriller. Nor is it a kitchen sink drama of the type loved by the young Morrissey; at one point early on the film it looks as though it might be in danger of drifting into Its Grim Up North territory, but the film avoids all the obvious clichés and pointers that could be tagged onto a film set in the period – Margaret Thatcher on TV, an air of economic recession despair and of political polarisation, etc. In fact, the entire tone of the film is pretty sunny.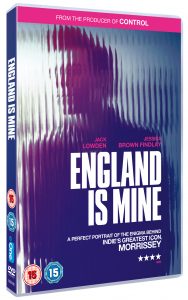 It's difficult to avoid comparing England Is Mine to Anton Corbijn's 2007 Control, the story of the short, troubled and tragic life of Ian Curtis, another Mancunian who pointed pop music to where it is now; Control is, inevitably, a far darker film, and deeper. England Is Mine is light by comparison – we all know it has a happy ending, and that by the end fame, stardom and critical acclaim are months away for Morrissey and Marr. I'd recommend England Is Mine to anyone who's looking for an entertaining, fairly light ninety minutes; but don't expect a probing psychological study of This Charming Man.
★★★★
England Is Mine is available on DVD from 4 December 2017