Christmas 2017: 10 gifts to keep television addicts happy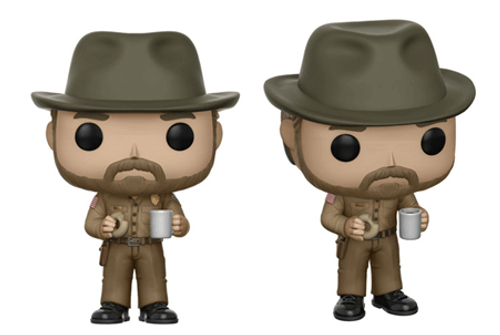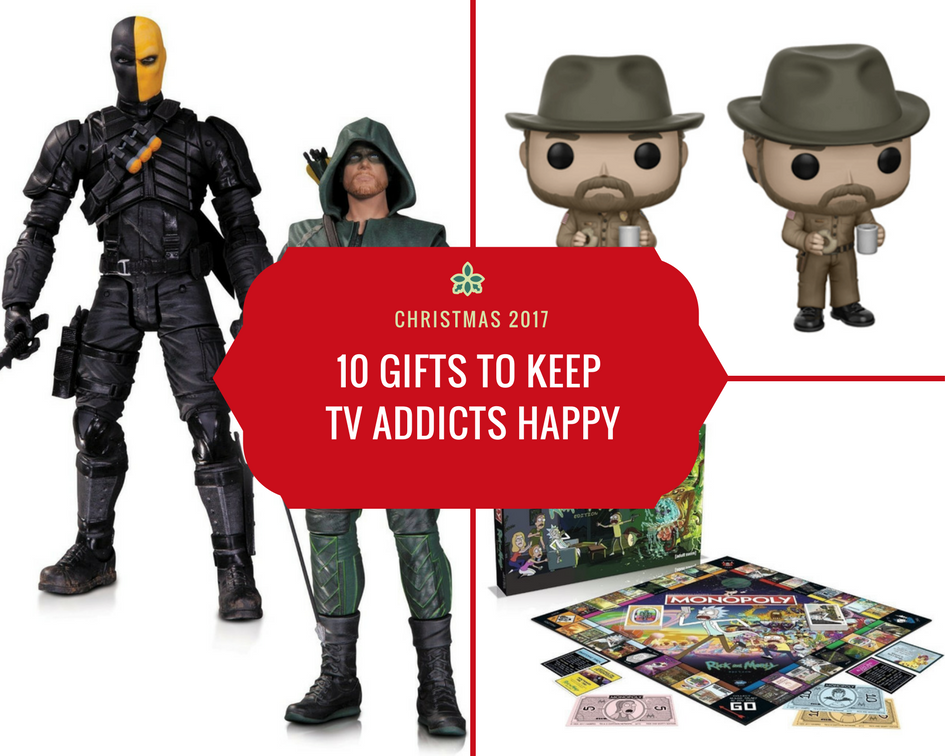 Well it's December finally. The trees are going up, the lights are on and we're all feeling a little festive right? Those Christmas aisles are looking packed in supermarkets and we're all arguing over whether Die Hard is a Christmas film or not – obviously it is! But really what we all want to know is what Santa will be bringing us on Christmas Day!
Struggling for what to put on your list? Here's some ideas.
1. Game of Thrones Masks, £49.99, HBO

So how amazing was the last season of Thrones? Incredible right? But now it's that horrendous wait until the next one! THE FINAL ONE. I'm totally not ready emotionally. But maybe we could pass the time by dressing up with an awesome mask and re-enacting some of the best scenes? I'm choosing the Night King! Seems a perfect choice for Winter.
See the full range of merchandise at the HBO Shop: www.hbostore.co.uk
2. Stranger Things Funko Pops, £10.99, Zavvi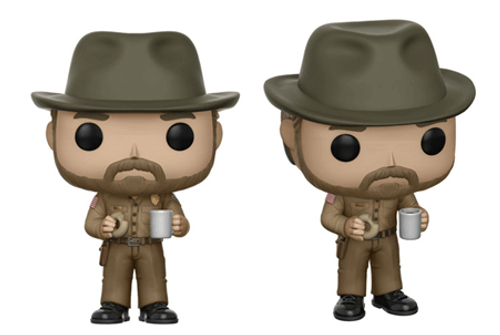 I've linked to the Hopper one because who doesn't love him? But seriously I wouldn't expect you to choose one. BUY THEM ALL. Stranger Things is awesome. The kids are awesome. The adults are awesome. JUSTICE FOR BARB and all that jazz. Buy these and then go and rewatch it!
See more characters here.
3. Westworld S1 Blu-ray, £29.99, Amazon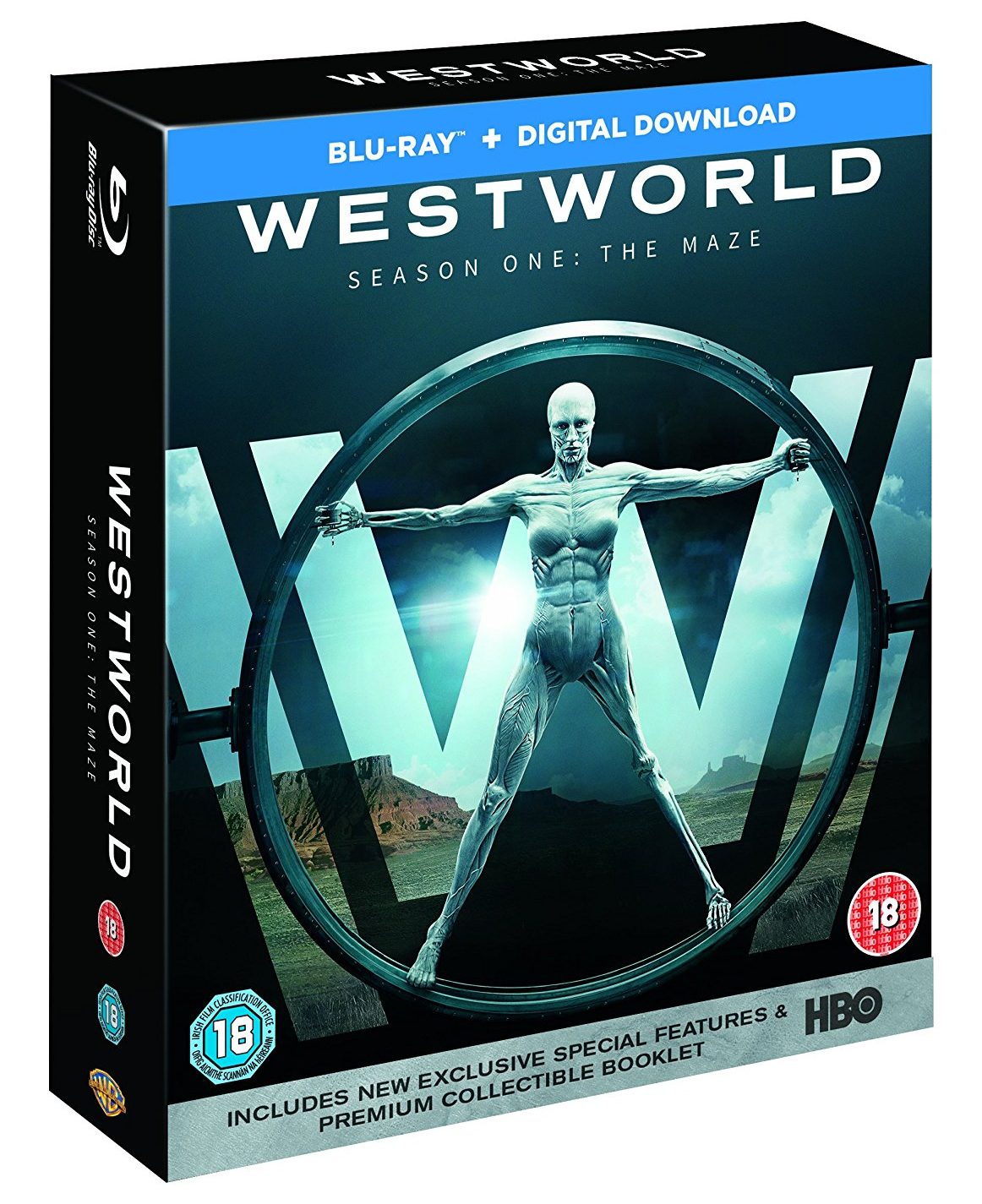 I feel like we've been waiting FOREVER for the second season to come along. Well we have really. But there's no better time to revisit one of the best shows in recent times. And if you've foolishly let this show pass you by and you've not seen any of it then you better hope you're going on the nice list!
4. Netflix Subscription, from £5.99, Netflix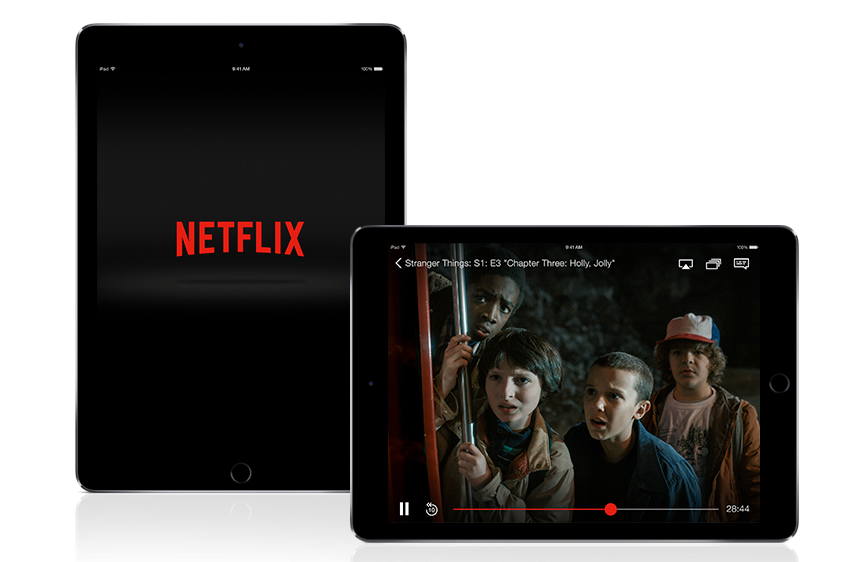 Considering how much content you get with Netflix these days I can't imagine why there are people out there that don't have it already. I used to pay a tenner per VHS of Friends! And that only had a few episodes on it! So to have hundreds of TV seasons, whether it's original content or your old favourites, all for less than a tenner a month is INSANE. Seriously do the free trial if you haven't!
5. The Walking Dead Lucille Travel Mug, £9.99, Forbidden Planet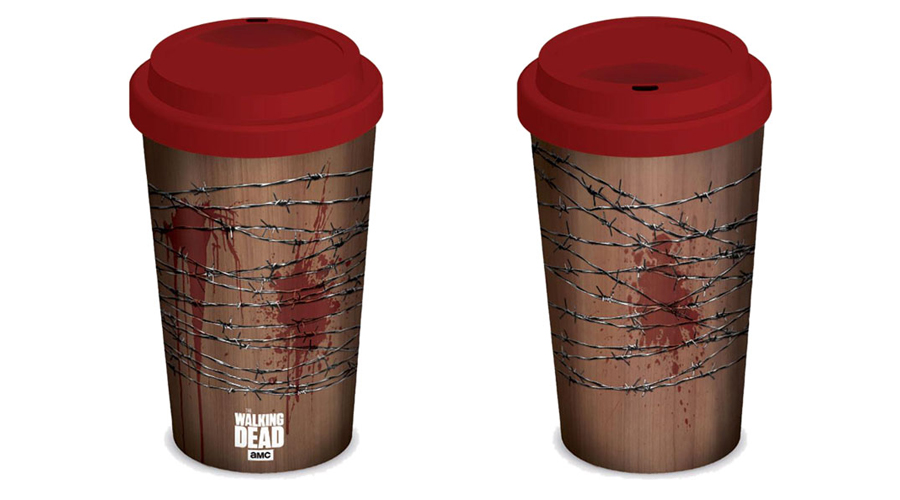 Nothing warms your heart like a barbed wire baseball bat right? Everyone loves Negan and you really want to stay on his good side. What better way of showing your loyalty to him than drinking out of this?
6. Arrow and Deathstroke Figures, £20.99, Amazon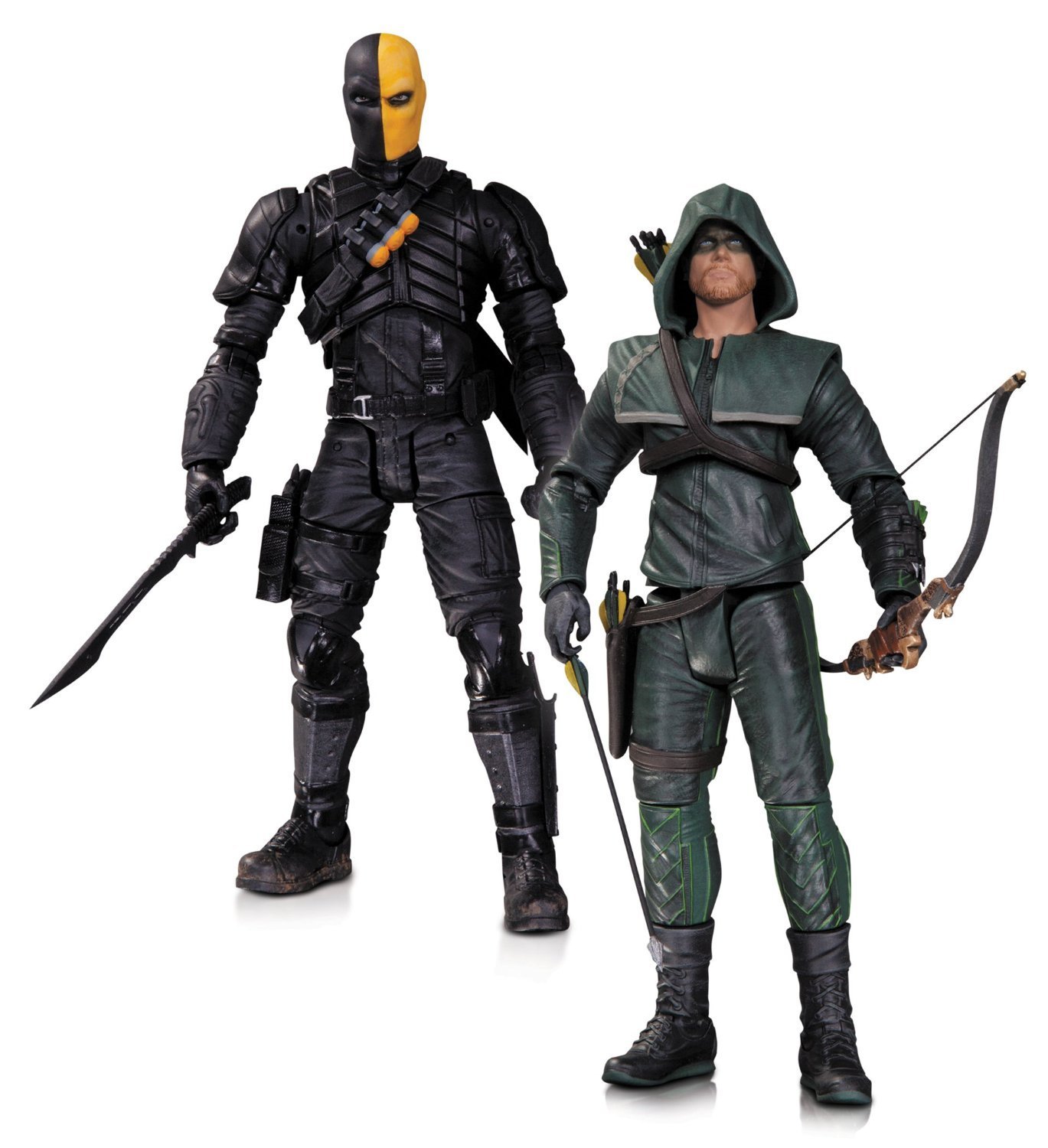 I'm a big fan of collectable figures, although having a daughter means many of them end up playing together these days. Create your own crossover with other DC characters or even Marvel ones or My Little Pony! Let your imagination go wild.
7. The Big Bang Theory – Bazinga Tee, £17.99, 8Ball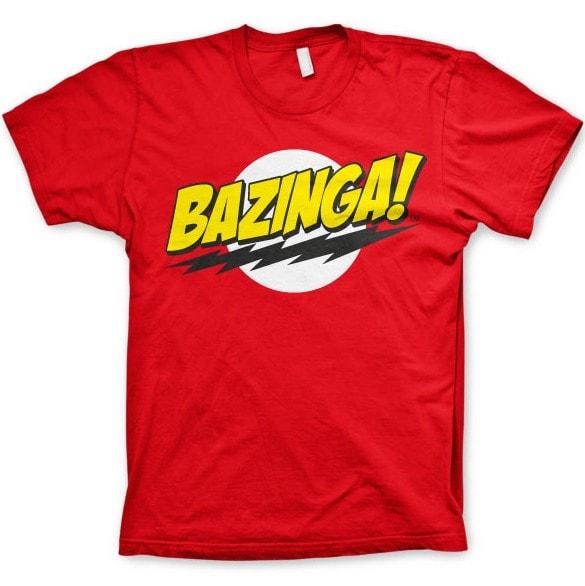 Geek is totally cool these days. With TBBT doing so well on TV and comic book movies dominating the big screen it's clear that we've finally inherited the Earth. So it's time for you to dress like one!
8. Byker Grove – Geoff Tee, £14.50, Red Bubble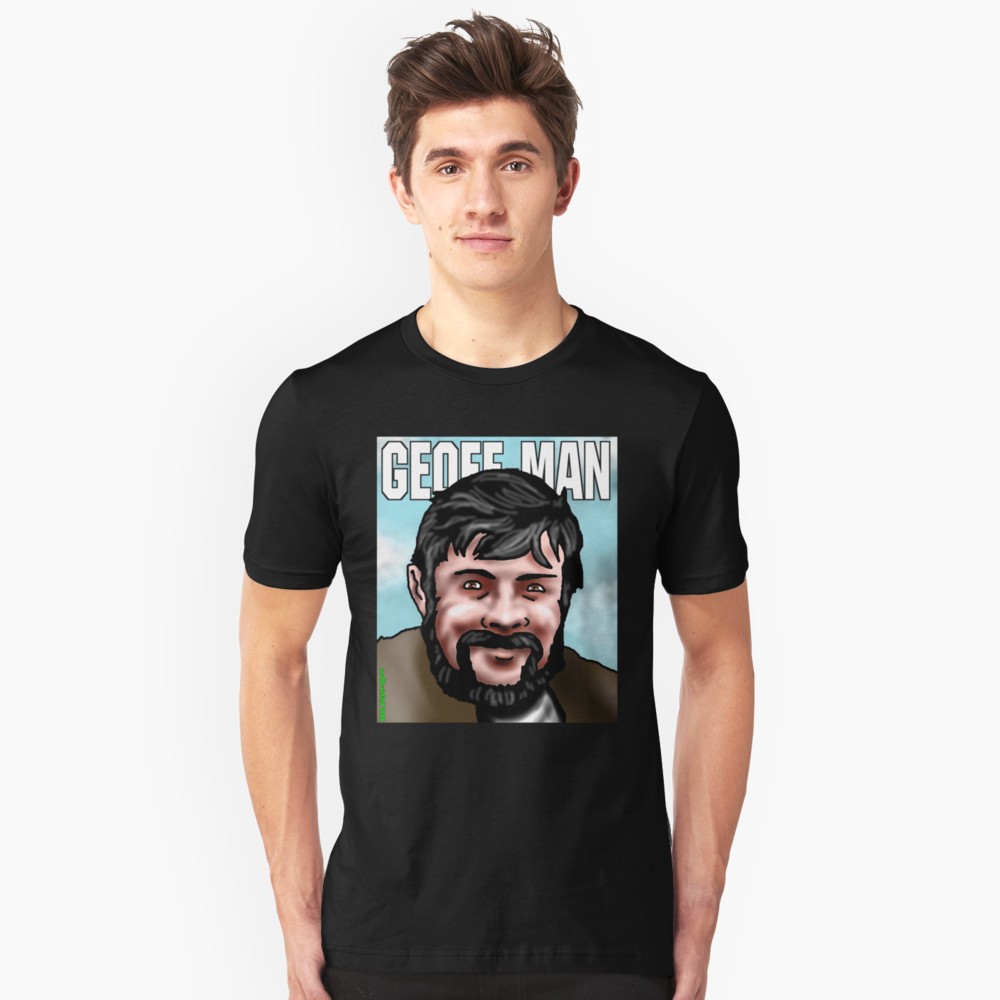 I can't find the words to describe how this is the perfect Christmas gift for everyone ever. It speaks for itself.
9. Buffy Christmas Tee, £12.99, Zavvi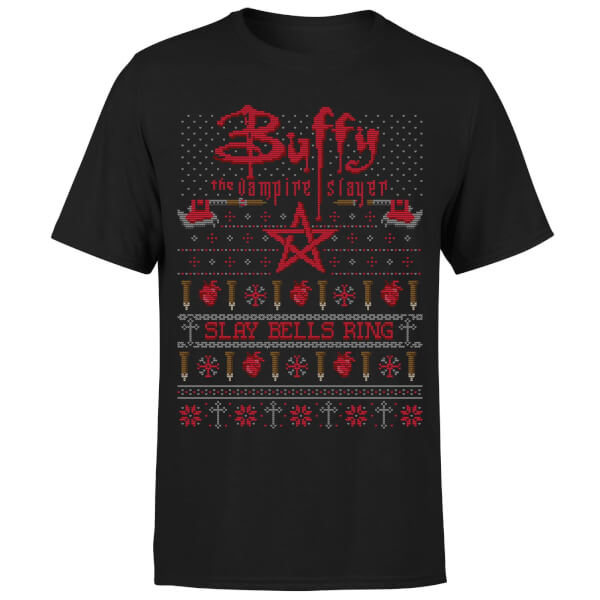 Buffy still remains one of the most awesome and quotable TV shows in history. Who doesn't love Willow and Xander and Spike and the gang? The 20th Anniversary recently passed which made me feel terribly old so let's celebrate with something festive with a little bite!
10. Monopoly – Rick and Morty edition, £26.98, Amazon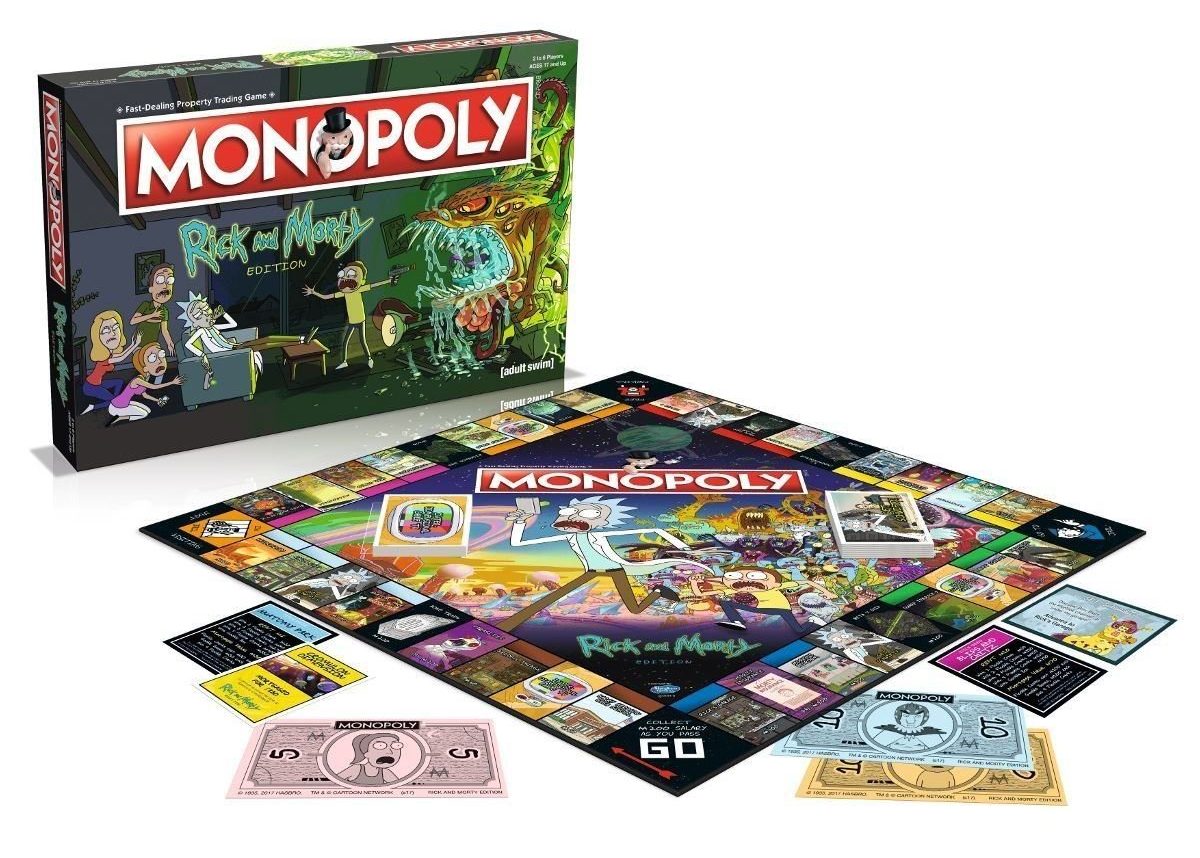 Everyone knows Christmas is the time for board games and getting into arguments. Gran's had too much sherry and Mum's tired from the dinner but still wants to win. So why not make it a strange version of Monopoly to confuse the older generation that have no idea about everyone's favourite mad scientist?
SaveSaveSaveSave
SaveSaveSaveSave
SaveSave
SaveSave
SaveSave
SaveSave
SaveSaveSaveSave
SaveSave