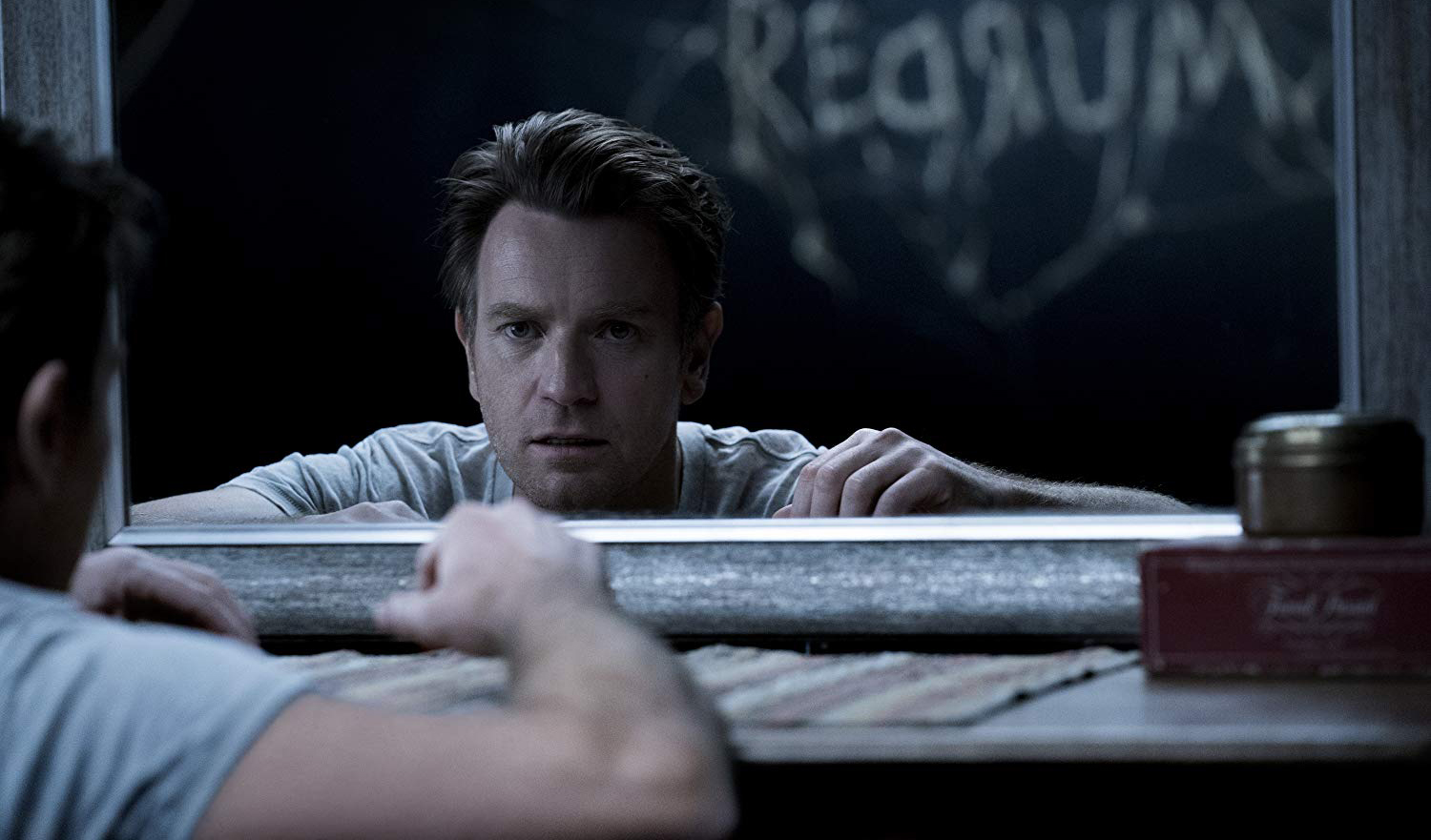 Doctor Sleep, the sequel to The Shining, picks up the story of Danny Torrance, the five-year-old protagonist of the latter movie, in adult life. Danny (Ewan McGregor) has, after some time as an alcoholic drifter, dried out and found work as an orderly in a hospice for the terminally ill, where his ability to shine – i.e. his psychic abilities – allows him to ease the transition of elderly patients into death. He is, however, still haunted by the trauma of events at the Overlook Hotel, the setting of The Shining.
Meanwhile, a group of psychic vampires led by Rose the Hat (Rebecca Ferguson) trawl the country in search of people – especially children – with the ability to shine, so that they can murder them and consume the psychic essence released during torture and death. Rose detects the presence of an outstandingly strong shine, and the group, called The True Knot, sets off in search of it. The source of the shine is a young girl called Abra (Kyliegh Curran), who senses Danny's shine, and the two begin a telepathic relationship. When The True Knot torture and murder a child baseball player, his anguish is transmitted to Abra, who alerts Danny and tells him where the murder took place.
Eventually, Danny and his best friend Billy (Cliff Curtis) go to the location described by Abra and uncover the boy's corpse, as well as recovering his baseball mitt, which has been handled by one of The Knot. When Abra handles the mitt, she establishes a psychic link to the group, and it becomes apparent that they are on their way to capture her.
I won't give away any more of the plot – it differs slightly from the novel, but in fairly unimportant detail. Overall, it's an interesting scenario with the potential for plenty of suspense.
As far as entertainment value is concerned, Doctor Sleep can be a little slow, but it has enough of a sense of apprehension to maintain its hold.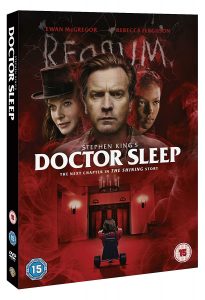 The dialogue can also be a little clunky, the movie could have been more ruthlessly edited, and – I hesitate to say this about a group of fine actors – at times the performances are slightly under-rehearsed. Interestingly, Doctor Sleep was apparently rushed through production to exploit the success of the then recent release of It Part 2, another adaptation of a Stephen King novel.  Perhaps that shows.
Despite this, Doctor Sleep is still an entertaining and intriguing film. Yet you can't help feeling that it could have been even better with a little more time and attention.
★★★★
Doctor Sleep is out on 4K UHD, Blu-ray & DVD now