DIY Presents: Factory Seconds at Two Tribes Brewery Review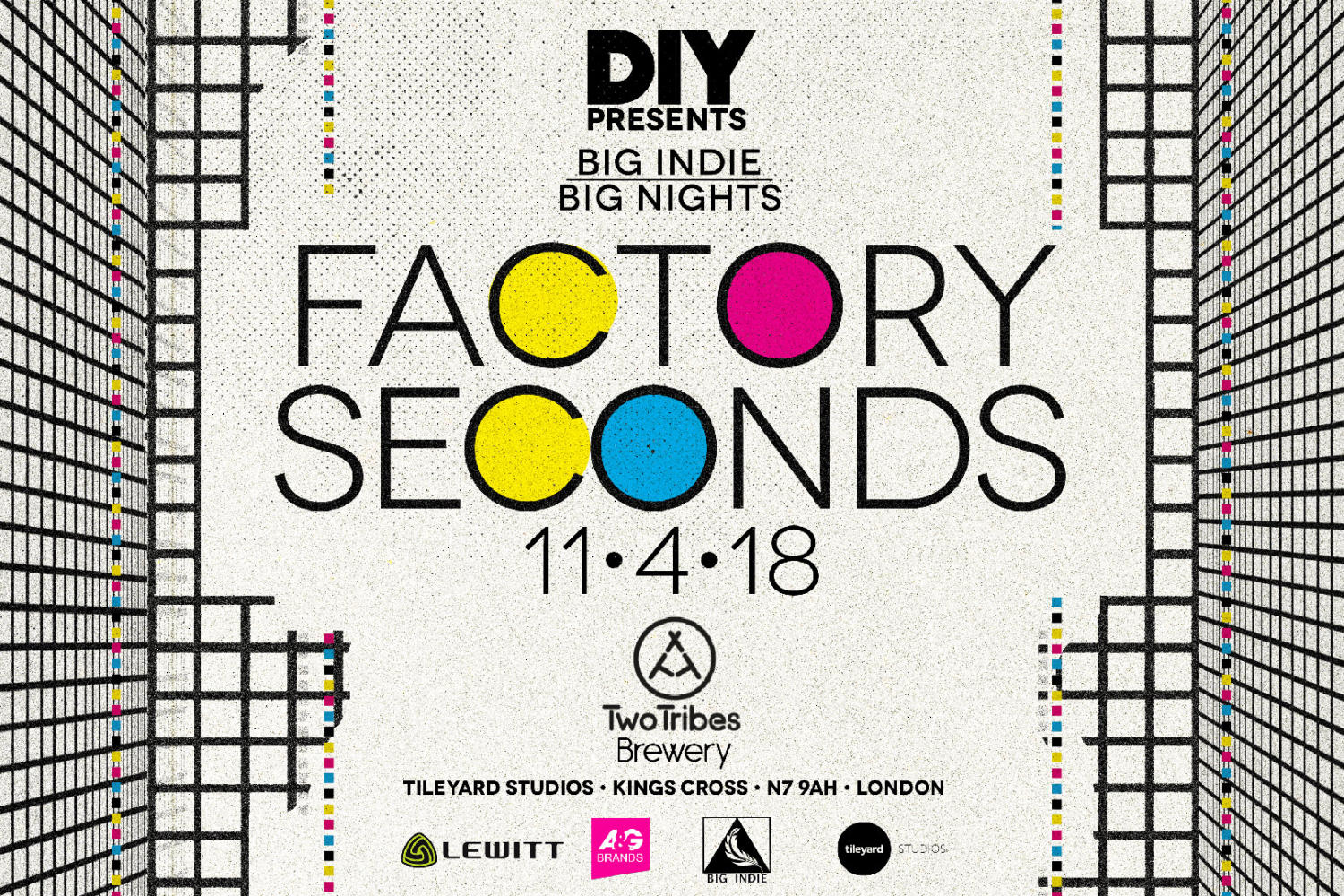 https://www.instagram.com/p/Bhg0K4-BnlS/?taken-by=factory2ndsband
Named after the building where they recorded their first single and playing in a brewery, you'd be forgiven for thinking this midweek gig would have an industrial vibe about it.
While brewery vat and chain fence backdrop did nothing to dispel that feeling, Factory Seconds' jangly, shoegazing sounds certainly did, as they entertained a small crowd during their intimate gig at the Two Tribes, Kings Cross.
Described as a melancholic, 80s-esque post-punk band, the four-piece performed a host of catchy tunes with great aplomb and infectious enthusiasm.
The gig got off to an understated start as they opened with 'Allegro Non Troppo', with people shuffling to and from the bar, but the crowd seemed settled by the time upcoming single 'The Sleepwalkers' started and the band hit their stride.
The performance was solid throughout the set but the clear highlight was 'We Live On The Crest Of A Wave', with Michael Tomlinson and Katie Wilkinson's vocals interweaving over a catchy indie pop riff and tight drumming (made all the more impressive by the fact the drummer from Corinthians had stepped in at short notice).
The final song was 'World's Turning In', a fun jaunt with a funky baseline and saw Tomlinson almost surfing the amp to join the crowd in watching the set. It almost seemed as if he had forgotten to close out, however, as he picked up his guitar to hastily finish the song.
It's still early days for Factory Seconds, but with more material on the horizon and time to hone their act, it won't be long before they're trading the brewery for a bigger stage.