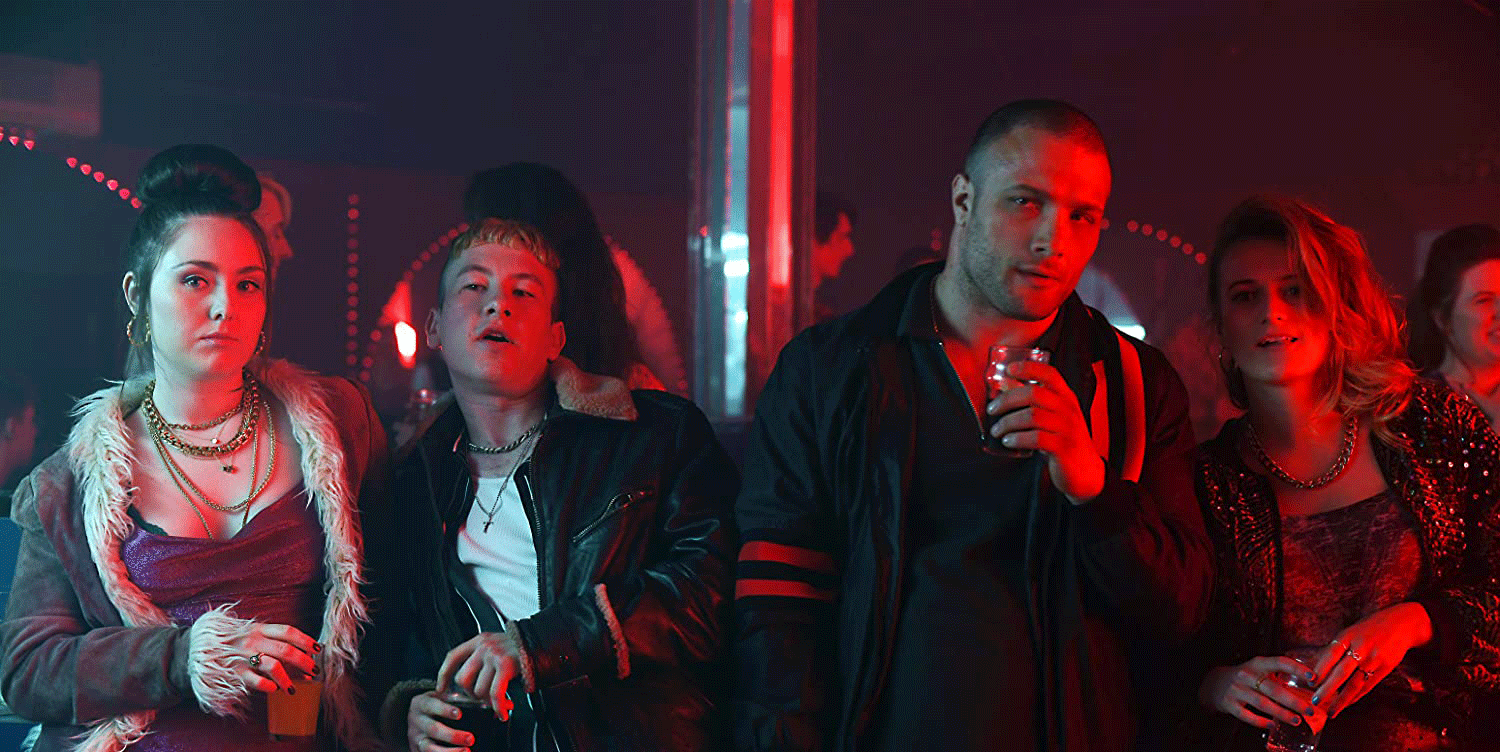 He doesn't enjoy the violence. It's just who he is. Ever since he accidentally killed his opponent in a boxing match and lost his taste for the sport, Douglas 'Arm' Armstrong (Cosmo Jarvis) has been working as an enforcer for the brutal Devers gang, under the watchful eye of Dympna Devers (Barry Keoghan). Ursula (Lisa Alger), Arm's ex and mother of his severely autistic young son Jack, hates Arm's new gig, and she has good reason to – the Devers think nothing of threatening his family when they need him to do something particularly underhanded.
Arm has been trying to keep the two halves of his life, his family and the family, running alongside each other peacefully. Now, he needs to choose between them. And that choice will have deadly consequences.
As Arm, Cosmo Jarvis has a huge, terrifying physical presence, but the sweetness of a child behind it all. Everyone thinks that he's stupid. They all think that he's nothing but a lumbering fool, easily manipulated into doing the bidding of whichever heartless gangster happens to cross his path. They aren't prepared for him to take the reins of his own life, and that's what Calm With Horses – the debut feature of director Nick Rowland – is all about.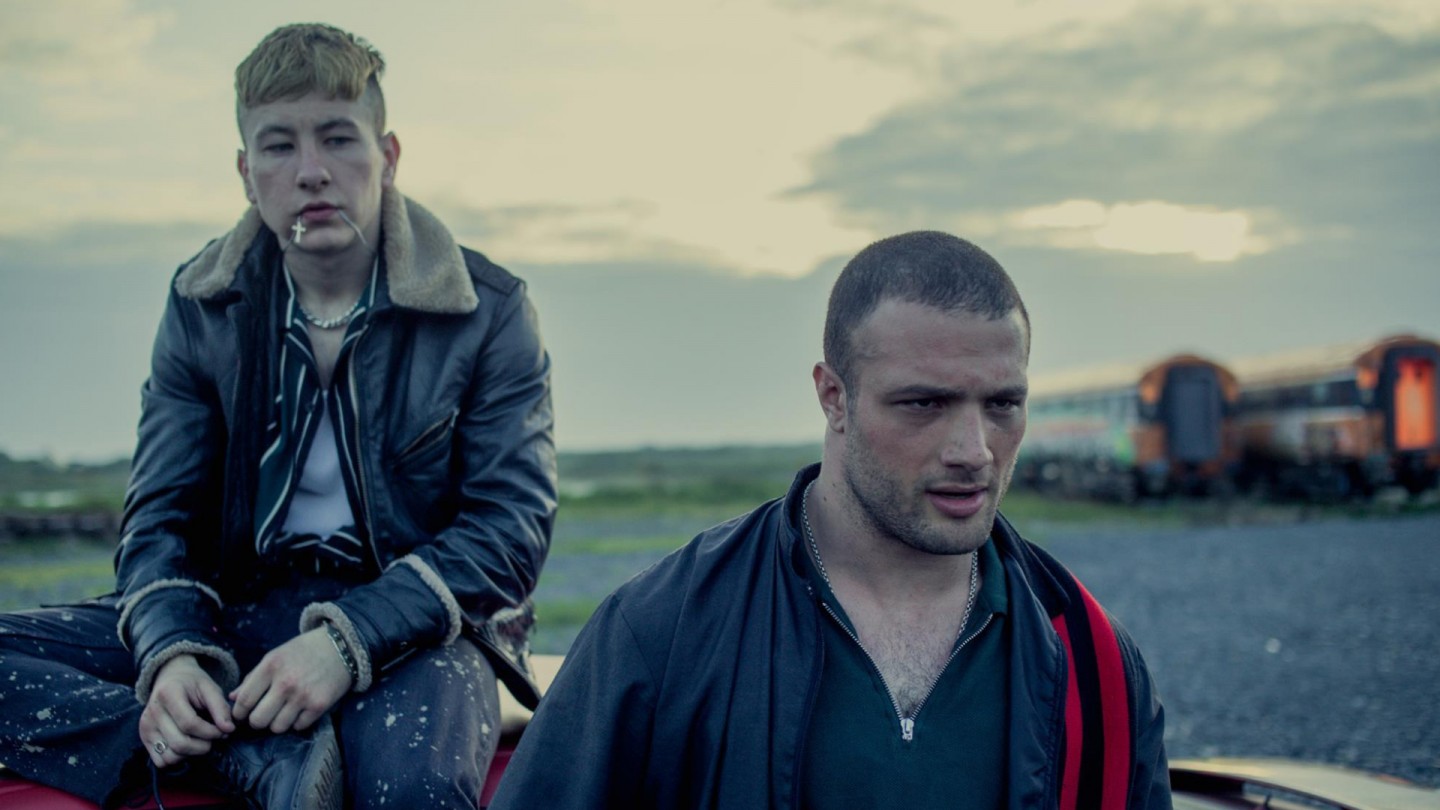 Even at the beginning of the film, when we are introduced to Arm savagely beating a man who drunkenly molested the niece of a Devers patriarch, you can see that he isn't someone that revels in brutality. It's a job – that's it. He isn't good at anything else. He could be, though. He could get his family back. As Ursula watches Arm play with their son, it's clear to see that she still loves him. She loves him, but she's smart enough to know that the Devers are bad news, and caring enough to ache with frustration that Arm can't see it too. The life he wants, the peaceful life with his Ursula and Jack and without the brutality, is there, ready for him to take it. There's just this big, deadly obstacle that's blocking his way.
So Calm With Horses traces the dual paths of Arm waking up to the life he really wants to live, and the Devers' vicious determination to stop him. As such, like Arm, the film has a soft side and a hard side. As he navigates his new relationship with Ursula and Jack, it is happy to sit there quietly and watch as he works out how to treat this tiny, complicated person he loves without knowing how to. These scenes are sweet and touching. There's even room for a fair bit of humour.
And yet the tension never goes away altogether. As Calm With Horses gallops towards its inevitable ending, the levels of dread become almost unbearable. The work that Cosmo Jarvis and Nick Rowland – as well as screenwriter Joe Murtagh – have done to make us care so much about this wounded man becomes clear in a wrenching finale.
The story of Arm, and his battle to reclaim his life from the violence that has taken it over, will stay with you long after the closing credits have rolled.
★★★★★
Rent or own Calm With Horses from Monday 27 April 2020