Call Me By Your Name – BFI London Film Festival Review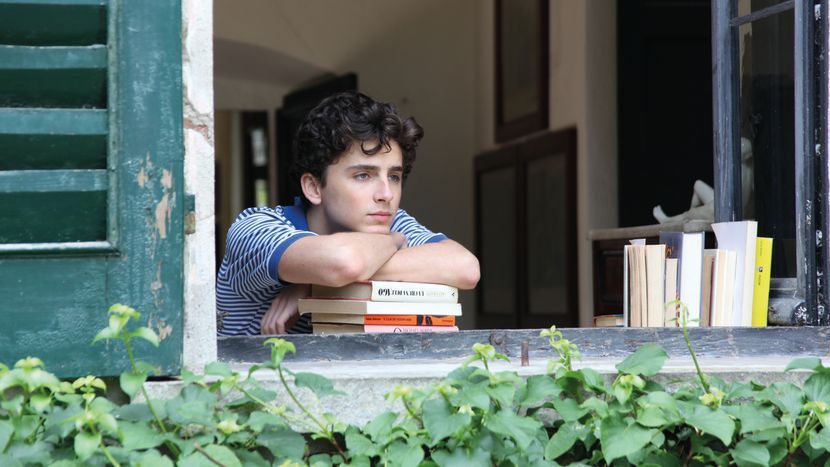 "Is it better to speak or to die?" asks Armie Hammer's Oliver, the 24-year-old summer intern for Michael Stuhlbarg's Professor Perlman. Oliver is quoting an old tale, but the meaning is clear: he is referring to his burgeoning relationship with Elio (Timothée Chalamet), Professor Perlman's 17-year-old son. Both characters are conflicted about their feelings, confused at what they mean and what they could do. Call Me By Your Name is about love and loss, of living in the moment and understanding some things cannot be understood. It is a transformative film, one that'll make you remember the last time you entwined fingers with someone you love.
Based on André Aciman's novel, brilliantly adapted by James Ivory who distills the internal monologue into visual sequences, Call Me By Your Name is unlike any other romance movie. Through vague title cards ("Somewhere in Northern Italy") and intricate sound design, director Luca Guadagnino (A Bigger Splash) makes this romance decidedly universal. While some will be disappointed by the lack of onscreen homosexual sex, the camera panning towards an open window accompanied by squelches and slurps is suggestive in a way showing the act wouldn't be. It's an inviting movie designed to appeal to anyone who has unexpected all-consuming love, and the director strives for maintaining intimacy and universality.
He only admits to the film's setting because he wants an excuse to clothe his cast in the bare minimum. Their topless torsos revealing how vulnerable the characters feel about their new love. By stripping away any assumptions the audience can make about the characters, Guadagnino lets us imprint ourselves on the situation, with only Oliver's enviable shirts and his Star of David necklace suggesting a life outside of this bottled romance.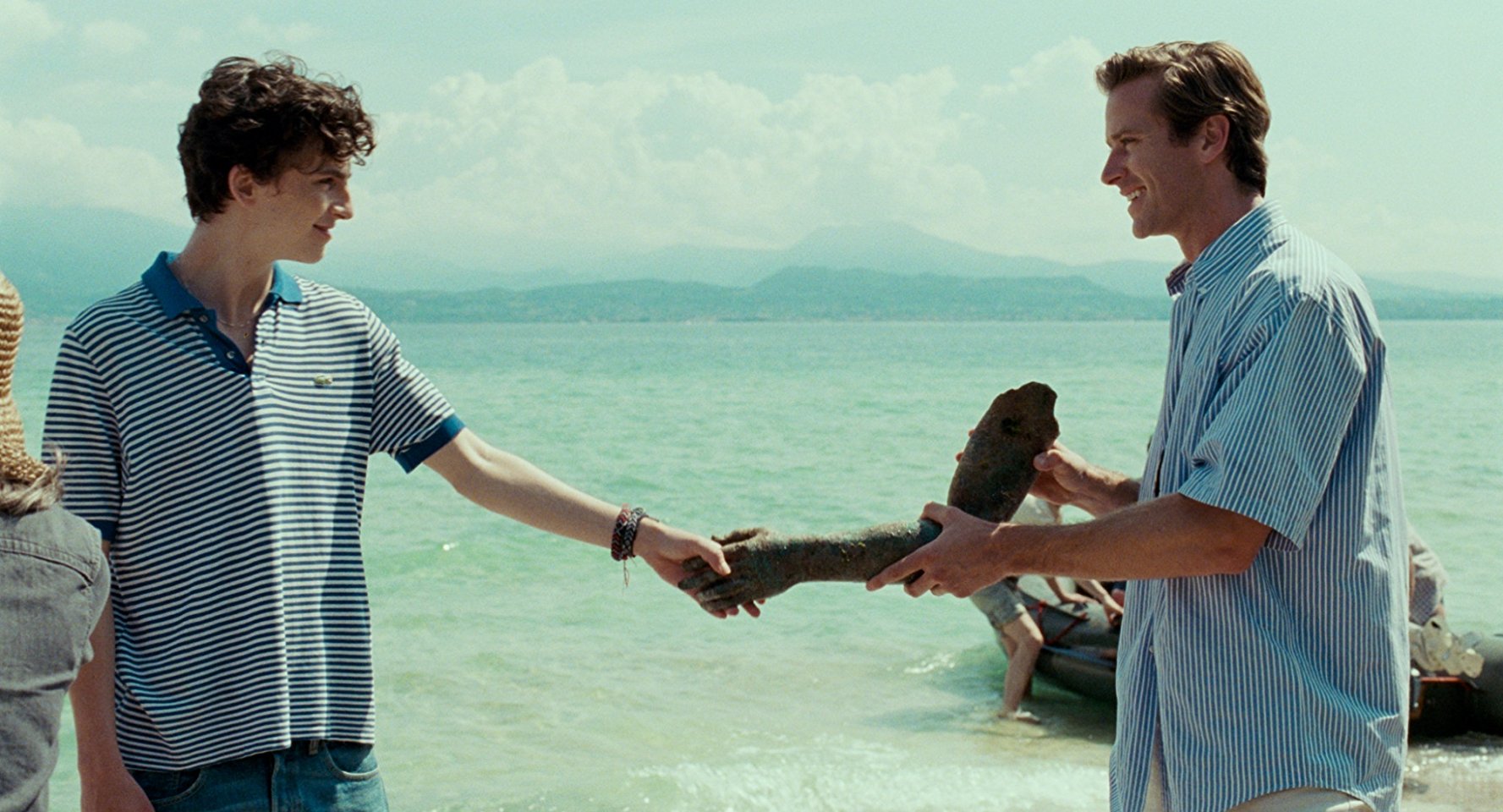 Their relationship has a physical start and end date, marked, as these things are, by public transportation. Oliver arrives suddenly by taxi and departs by train, the trailing carriages symbolising that even though their time together is over, their love remains. A slower film than A Bigger Splash, Guadagnino lets us absorb the images with a series of long takes, soaking us with this romance.
During one scene the characters examine and fawn over an ancient statue, admiring its dimensions. It's a moment of self-awareness as Hammer has a body the Ancient Greeks and Romans would be proud to flaunt. The camera objectifies him because he is Elio's object of affection. It never becomes pornographic, as Sayombhu Mukdeeprom's cinematography is sensual and loving, caressing everything from the actors to the buildings to the fruit.
Hammer gamely plays along and gives the perfect supporting performance. He knows the film isn't his, and mirroring Oliver's attitude toward Elio, the actor stands back, letting Chalamet find his rhythm. The young actor gives an emotionally raw performance, easily acting as the audience surrogate. It is a performance that improves as the film goes on, and during the final devastating shot, as Sufjan Stevens plays, it feels as if he has come of age alongside Elio.
Stuhlbarg and Amira Casar play the supporting but concerned parents well, and Esther Garrel captures the complex emotions love can cause as she offers Elio an olive branch. For some, Call Me By Your Name may be too slow, but it's like watching a candle burn. As the flame slowly dances down the wick and the wax melts, you feel yourself being ensnared. Once the flame reaches the end, you feel transformed.
★★★★★