Book Review: Will This House Last Forever? by Xanthi Barker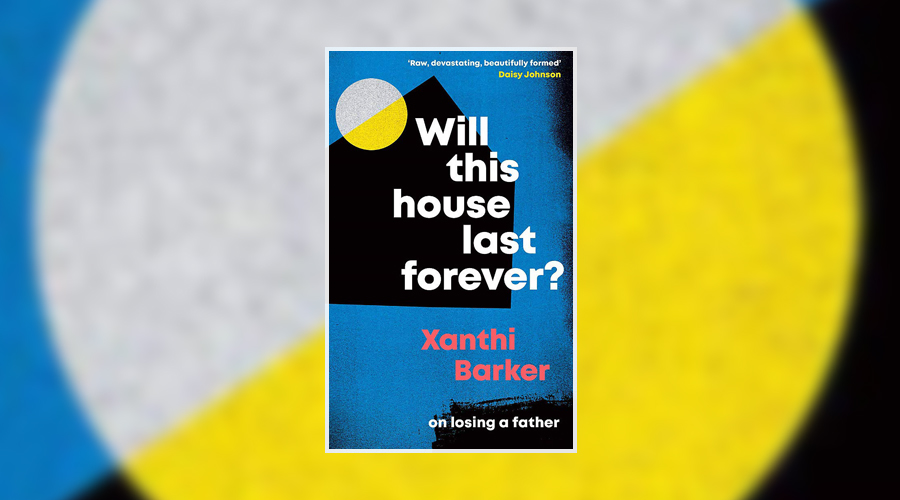 Xanthi Barker's father, the poet Sebastian Barker, left her mother for another woman when Xanthi and her brother were very young. After that, he was a sporadic presence in her life. Sometimes he'd show up and lavish her with attention, praise and gifts. Sometimes he'd ignore her, and make her feel worthless. When she was in her twenties, he was diagnosed with terminal cancer. They grew closer, though the old problems between them remained. And then he died, and she was devastated. Her memoir, Will This House Last Forever?, tells the story of both her relationship with her dad and the complex grief she experienced after his passing. It's an extraordinary book, searingly personal, and unflinching in the way it deals with tricky emotional terrain.
The central thesis here is that the amount we grieve a person is not directly proportionate to their moral character. Sebastian's offence was breath-taking in its cruelty, especially when we learn more of the details – he kicked out his wife and their small kids so he could have space to write a poem; when Xanthi's mother returned, desperate to know when they could return home, she found him cohabiting with another woman. If a character in a TV show or a movie did that, you'd hate him with unbridled fervour. In real life, it's a little more nuanced. Xanthi was a baby when it happened; she didn't fully experience that first betrayal, and grew up in the less dramatic aftermath. She could only love him for what he was, not what she never knew. While she doesn't gloss over Sebastian's flaws, neither does she exclude the many good times they had together, often in the house he had built in Greece, or when discussing their shared love of language. People are complicated. Relationships are complicated. Grief is complicated.
Xanthi writes about her contradictory feelings with a bracing truthfulness; on every page, you can sense her trying to untangle her thoughts with the hope of finding some kind of peace. Her prose is both lyrical and down-to-earth; she poetically paints some evocative scenes of her unconventional family life, but when it comes to the heart of the matter, her words cut right to the core. In describing her father's late-life decline she is visceral; you can feel his bone-rattling coughs in your own chest. She doesn't shy away from those moments, which must have been painful to relive. To read Will This House Last Forever? is to be continually wowed by her honesty.
Although Xanthi's circumstances were – to say the least – unusual, and her memoir is made vivid by the specifics of her situation, there's still a universality to her story. Everyone has lost someone close to them, or will at some point in their lives. Everyone experiences grief differently, but books like Will This House Last Forever?, that bare the author's soul, offer a solace that transcends the particulars. Truly one to treasure.
★★★★★
Will This House Last Forever is published by Tinder Press on 24 June 2021