Book Review: Tiananmen 1989 – Our Shattered Hopes by Lun Zhang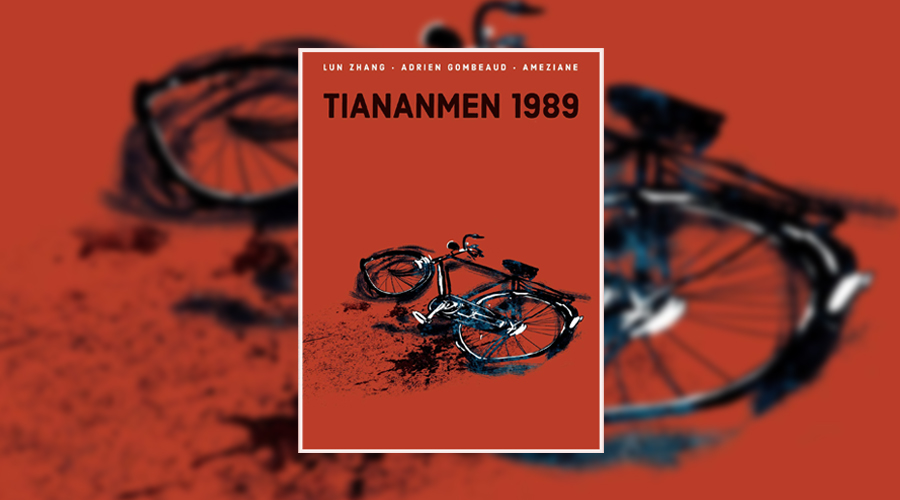 Tiananmen 1989: Our Shattered Hopes is a first-hand account of China's Tiananmen Square Massacre as told by a young sociology teacher who witnessed the brutality. On April 15th 1989, thousands of students and concerned Chinese took to the streets demanding political reforms. Led by students, the demonstrations and associated hunger strike were rational and organised. The protesters didn't want to overthrow those in power. They wanted to be a part of China's transformation and progression; they wanted to create dialogue and encourage change; they wanted to be seen and heard in a positive, peaceful manner. Yet on 4th June, the government declared martial law and as soldiers marched into Beijing accompanied by tanks, they fired on demonstrators.
In his own words, this is not Lun Zhang's autobiography. This is "the story of a man who had a life very much like mine. This fictional twin lived through the same events, in a dramatized and thus necessarily condensed fashion." Though it is seen through Zhang's eyes, this isn't about just one man and his single experience. Tiananmen 1989 captures a collective experience of a devastating event that affected and continues to affect people in China and around the globe. It's a graphic biography of a nation, as well a remembrance of those who were there, those who died, and those who survived.
Beginning with the brief history of what prompted the protests, Zhang and Asia specialist Adrien Gombeaud take readers through the upheaval and unrest – from the growing unease amongst the Chinese students as they witness what's happening to their country politically, economically and socially, through the demonstrations themselves, to the eventual Tiananmen Square Incident that sent shockwaves across the world. Using a predominantly dark colour palette, artist Ameziane brings history to life on paper, treating readers like spectators. We might not be witnessing it first hand but the impact – the passion, the shock, the grief – is still deeply felt.
As someone born in the same year that the June Fourth Incident took place, I had very little knowledge of what had happened. It seemed so far away – both historically and geographically – but Zhang's memoir is not only concise and easy to digest, but very human too. Its main aim is to inform, to explain the events and show how contemporary China was shaped. But it also carries with it a universal message about the importance of basic humanity, of solidarity and democracy and compassion, even when your own views or roles in society don't align with that of other people.
"What we stood for in 1989 is now more pertinent than ever", Zhang writes at the end. To make a better future, we must remember and learn from the past, which is something we can all take away from this book.
★★★★
Tiananmen 1989: Our Shattered Hopes was published by IDW Publishing on 1 July 2020