Book Review: The Windsor Knot by S. J. Bennett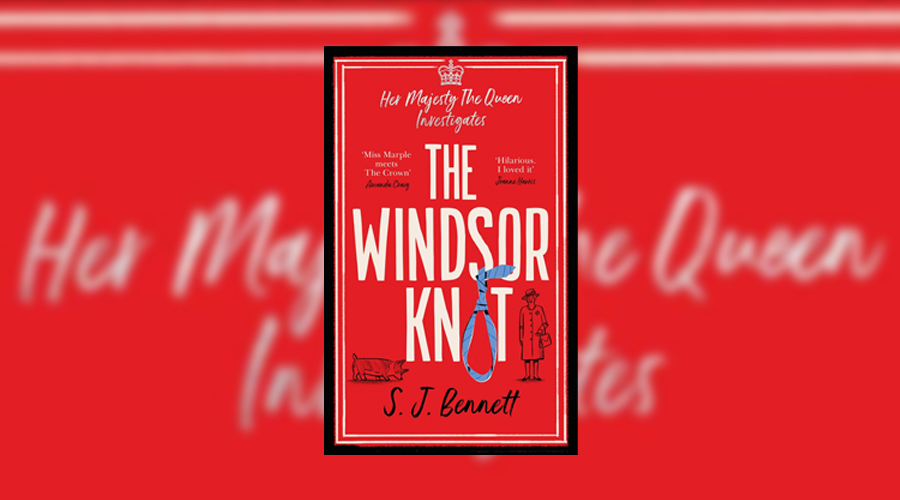 Many of us are binging on the latest season of Netflix's The Crown right now, but that's not the only current series with Queen Elizabeth as the star. The Windsor Knot is the first in S. J. Bennett's five part book series following Her Maj as she juggles royal duties with clandestine sleuthing. It might sound vaguely ridiculous but by leaning into the impossibility of it, Bennett delivers a murder mystery that's a witty, wry and wonderful distraction from current world problems.
The story begins in Windsor Palace, 2016. On the morning after her ninetieth birthday celebrations, the Queen learns that one of her guests – a Russian pianist – has been found dead in his room. The scene of the crime might signal at suicide, but the scandalous circumstances are more than a little suspicious. MI5 suspect one of the Queen's loyal servants but she's not so sure. A little digging and she's soon convinced the security service are pursuing the wrong lead. Having lived a double life since she was a teenager, the Queen is well versed in secretly solving cases. But this case is different. This is the Crown's reputation on the line, and she's determined to catch the real culprit without giving away her amateur detective status.
With the help of her capable and discreet Assistant Private Secretary, Rozie, the Queen begins her own covert investigation that will transport readers into Her Majesty's beloved residences, inviting us into the Queen's private world and imagining her inner thoughts and feelings on everything from the murder she's trying to solve, to the country's state of affairs, to the important people she has to entertain. And there are plenty of amusing cameos peppered throughout the book including Prince Philip (who is, as expected, an irreverent delight), the Obamas and a very brief appearance from David Attenborough.
The Windsor Knot is of course a mix of fact and fiction but it's almost too easy to believe Bennett's carefully crafted and brilliantly researched tale of murder and subterfuge behind the plush curtains of Windsor Castle. Despite taking place within a grand and historic institution, the story has a distinctly cosy crime feel. The pace is sedate and all murders take place off page – which won't be to every mystery lover's taste – but there's something quite comforting about escaping into Bennett's royal world – a world that's both so alien and yet so recognisable to us all.
With four books still to come in the Her Majesty The Queen Investigates series, the next of which will hit shelves in Autumn 2021, expect even more shrewd amateur sleuthing, elegant etiquette and amusing musings from our country's beloved and long-standing Monarch.
★★★★
The Windsor Knot was published by Zaffre on 29 October 2020