Book Review: The Will to Kill by Mickey Spillane and Max Allan Collins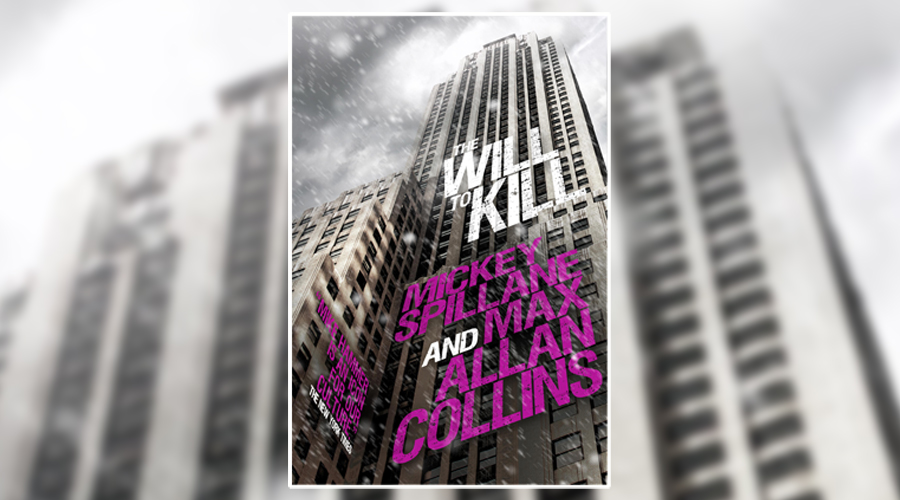 Mickey Spillane's iconic detective Mike Hammer has a knack for attracting trouble, and an even stronger one for solving murders. In his latest case, the seasoned private eye investigates the death of Jamison Elder, the butler of the affluent Dunbar family. A story about a twisted family and the drawbacks of wealth, The Will to Kill continues the archetypal hardboiled detective genre.
Mike is enjoying a night-time stroll by the Hudson river and spots Jamison's corpse (technically half a corpse) floating by on a slab of ice. Head of Homicide at NYPD and Mike's best friend Pat Chambers suspects this was no accident. He believes it could be linked to the death of Chester Dunbar, family patriarch and millionaire inventor.
Chester's family are dysfunctional to say the least, living off his fortune and eagerly awaiting their 40th birthdays so they can claim their inheritance. All of them are suspects, and Mike soon learns that there are plenty of potential motives for foul play. Dex is drowning in gambling debt, Madeline seems impatient to access her husband's fortune, and Chickie has been shunted aside for his entire life because of his undiagnosed disability.
As Mike eloquently puts it, the family have more skeletons than closets, and any of them could have bumped off Chester and Jamison for their own gain, financial or otherwise. Before long, the case takes many dark turns and Mike is up to his neck in murders to solve.
The mystery isn't a cleverly crafted or multi-layered one, and the case isn't fleshed out enough to make it immersive. Mike's dry humour and violent tendencies dominate the novel, so the rest of the characters are flimsy and undeveloped. At times, it feels like the female characters only exist to throw themselves at Mike, which becomes tedious very quickly. The 'big reveal' was too rushed, and the book would have been so much better if the suspects' lives, behaviours and motives had been given more depth.
While existing fans of Mickey Spillane and Max Allan Collins may enjoy the latest Mike Hammer instalment, I'm not sure if it will appeal to a new audience.
★★
The Will to Kill was published by Titan Books on 14 March 2017