Book Review: The Secret Keeper by Susan Lewis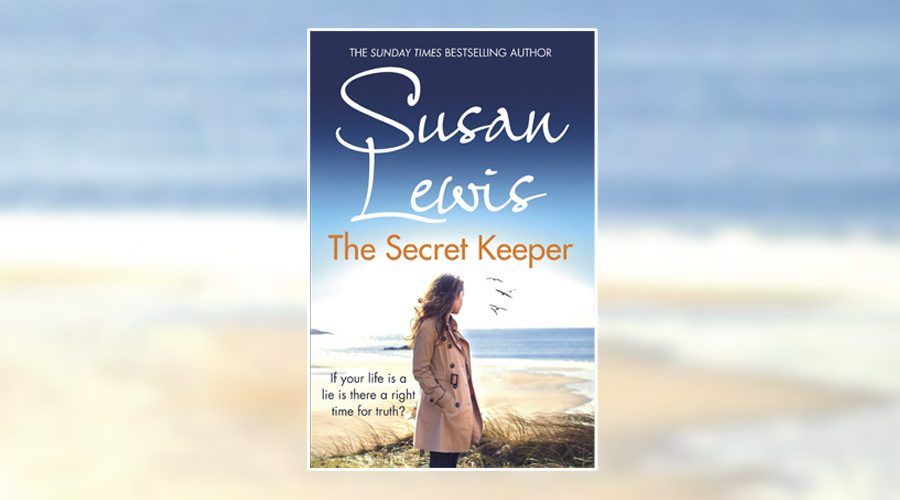 If there's just one thing to say about Susan Lewis' latest novel, it's that The Secret Keeper definitely lives up to its title. Among the host of characters that populate this book, nearly all of them are hiding something from someone else, whether that's a husband keeping secrets from his wife, an old lover trying to shield the love of his life from the worst of it, or a dominating figure from the past who's returned to wreak a little havoc.
Olivia's relationship with her husband followed hot on the heels of the end of her time with her first love, Sean Kenyon, a person whom Olivia resolves to move on from and learns to live without as she builds a life with Richmond and their two children. Eighteen years later, Sean unexpectedly turns up on Olivia's doorstep once again, and his arrival back in Kesterley-on-Sea marks the moment new truths begin to come to light for Olivia.
But secrets never stay secrets for long, so when one thread starts to unravel the rest fall apart quickly afterwards, making for a tense family drama and more than a healthy dose of anticipation as The Secret Keeper barrels towards the big What Happened, and its inevitable fallout.
"She didn't need to see anymore, whatever else there was hardly mattered. All that did was the rage burning inside her, the devastating sense of betrayal that was consuming her."
Make no bones about it: Susan Lewis can craft a story. With Olivia, she's created a heartfelt and grounded heroine; the picture of a vulnerable woman learning to feel comfortable with herself again after her cancer treatment, a mother whose children are beginning to need her less and less, and a woman who is no longer sure where she stands with her husband. But, rather than being the story of a conflicted woman tempted by what-could-have-been after coming face to face with her first boyfriend again, as the blurb would suggest, The Secret Keeper takes a different tack, swapping love stories for a focus on Olivia's family life and getting to the bottom of Richmond's shifty behaviour, to the point where Olivia and Sean barely share any scenes until much later on.
Written as a combination of typical third person narrative and interview-style, direct-to-camera confessionals, The Secret Keeper makes it clear early on that everything falls apart in a huge way, which serves as a brilliant way of ramping up the tension. The readers are always reminded that the actions and behaviour of the characters playing out in front of them will have huge consequences later on, and as all the major players get the chance to tell their side – from Olivia and Sean, to Richmond's old girlfriend (and Olivia's former stalker) Ana Petrov – the stakes are high for just about everyone involved.
However, while the reason for the writing style is made clear later on, the way in which The Secret Keeper is written does sometimes lack emotion, jumping between characters to capture every perspective and reeling through events like a factual retelling, rather than piecing events together in an emotionally charged narrative. There is at least one genuine shock as the story unfolds, but whether that's down to careful plotting and misdirection or the narrative's reportage style dropping it on the reader out of nowhere is debatable.
Although The Secret Keeper is not quite gripping, it's certainly compelling and utterly original in terms of putting the ordinary family at the heart of the novel into a situation that's well beyond their usual remits. In the interest of maintaining the surprises, this novel quickly proves itself as more than a mess of romantic entanglements and, after publishing thirty-eight novels and two memoirs, Susan Lewis has once again published an extraordinary story that her regular readers in particular are sure to enjoy.
★★★
The Secret Keeper is out in hardback now and is published in paperback by Arrow on 21 February 2019