Book Review: The Recovery Of Rose Gold by Stephanie Wrobel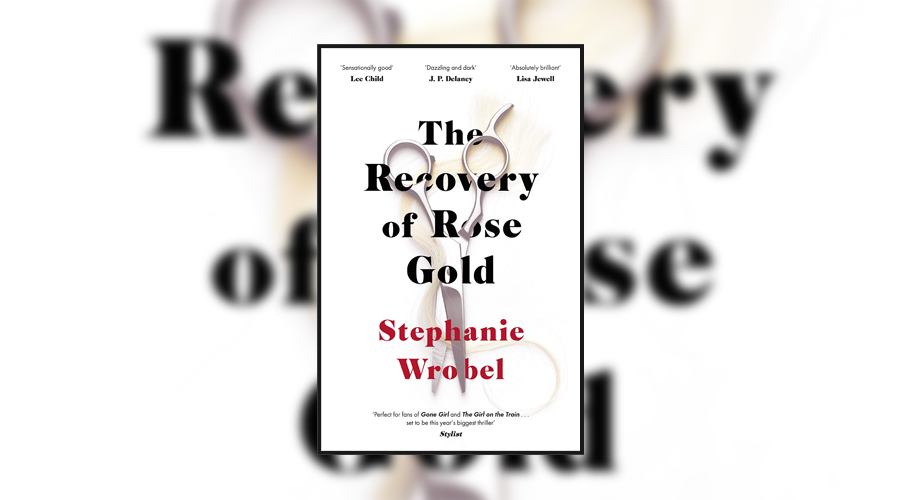 Very rarely does a book like Stephanie Wrobel's The Recovery of Rose Gold come along, because this is a book that wastes no time in enticing in a reader and keeping them guessing until the very last page. As a story in its own right, this psychological thriller is completely engrossing, picking through a dark she said/she said story in all of its uncomfortable detail – but as a debut, this novel is all the more impressive still.
Rose Gold Watts spent the first eighteen years of her life believing that she was sick, but it turns out that her mum Patty was just a really good liar. After a childhood spent in and out of hospitals, undergoing surgeries, perplexing doctors and being fed through a tube, Rose Gold is only able to step out from her mother's shadow and start living her own life after her testimony helps send Patty to prison for five years for aggravated child abuse.
But a lot can happen in five years, and when Patty's time is served, all she wants to do is start over with her daughter and get to know her new infant grandson too. When Rose Gold agrees to let Patty move in following her release from prison, it looks like their relationship is given a second chance, with both mother and daughter seemingly trying to make it work. But it soon becomes clear that Rose Gold and Patty are also hiding things from the other – and only one Watts woman will be able to get what she wants.
"Most people don't like holding onto anger. They feel it crushing and consuming them, so they let it go. They try to forget the ways they've been wronged. But some of us cannot forget and will never forgive. We keep our axes sharp, ready to grind. We hold pleas for mercy between our teeth like jawbreakers. They say a grudge is a heavy thing to carry. Good thing we're extra strong."
From its first page, Rose Gold is packed with suspense and propelled forwards by the unsettling narrative of two deeply unreliable and suspicious characters. Neither Rose Gold nor her mother Patty are particularly likeable, but Wrobel does an excellent job of inspiring sympathy for both as the novel unfolds, even if you're never sure which Watts woman is telling the truth. It's a question that is cleverly maintained throughout by the two narratives: while Patty's story plays out in the weeks and months following her release from prison, Rose Gold's story fills in the gaps of the five years that Patty was in prison and the fact that the two POVs maintain that distance from one another ensures that the reader never quite knows who or what to believe.
And really, the one thing that you can be sure about in this novel is that there are a lot of lies to wade through. All through the novel it's clear that these women are playing a cat-and-mouse game as they constantly try to out-manoeuvre or catch the other out. Even after her release from prison, Patty is adamant that Rose Gold was a sickly child, while Rose Gold's chapters provide hints that she's not above a little manipulation for her own purposes too. The whole novel is a two-hander built around characters you can't trust, and their actions, thoughts and behaviours, not to mention the non-concurrent timelines, all set out to create a tense, if not highly disturbing, story that you need to see through to the end.
Without any characters to root for or identify with in this novel, the strength of The Recovery of Rose Gold is entirely in its telling and Wrobel is largely able to work this to her advantage, maintaining the suspense all the way through. But as well-written and utterly compelling as this narrative structure is, Rose Gold isn't entirely without its faults either, and a strong start and break-neck conclusion end up serving as the strong bookends for a flagging middle. What starts off as an intriguing premise ends up plateauing, forgoing any real development in plot for a series of vignettes detailing a series of increasingly unpleasant behaviour in Rose Gold's chapters and a more repetitive stretch of suspicion and plotting in Patty's case, and it's not until the timelines begin to converge in the latter half of the novel that the story picks back up again.
Wrobel rightly saves the biggest reveals and explanation for an explosive run of final chapters that feel both completely shocking and also entirely inevitable. Even if you can guess the bold strokes of how this story plays out, there are still plenty of important little details that are able to surprise readers, and it's in these ending chapters that the clever plotting of the entire novel is made clear once again.
This isn't always an easy read; in fact, mostly it's quite a difficult one, with vivid descriptions of scenes and situations that keep readers cringing and wincing through the sheer abject horror of it all – but it's one that keeps your attention all the same. Between its twisted dual narrative structure and its exploration of themes like revenge, retribution and obsession, The Recovery of Rose Gold quickly proves itself a compulsive read, and will keep readers turning the pages long into the night.
★★★★
The Recovery of Rose Gold is published by Michael Joseph on 5 March 2020