Book Review: The Prophets by Robert Jones Jr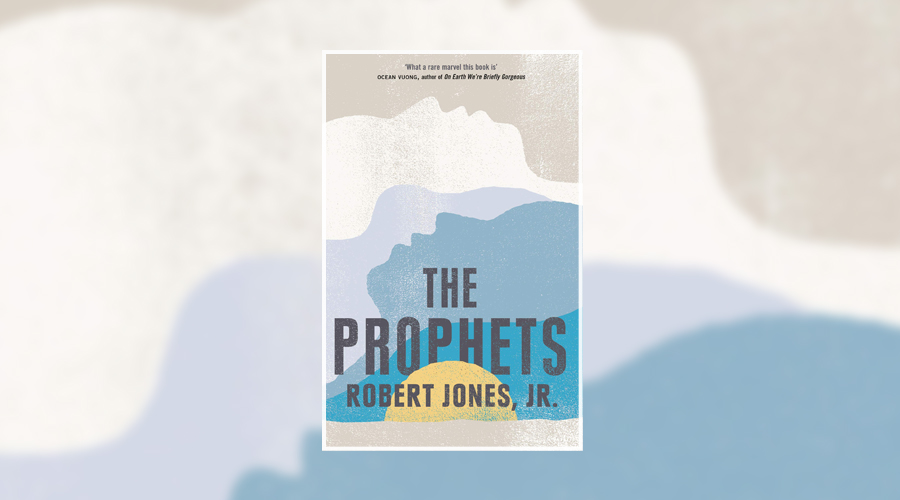 "Love, in all its permutations, is the discovery waiting at the heart of The Prophets" is how author Robert Jones Jr describes his first novel, and throughout this sprawling book, circling around the love affair of two men enslaved on a Mississippi plantation, that description rings true. Not just the love between Jones' main protagonists, Isiah and Samuel, but the love that Jones as the author carries for them as his creation in homage to this lost chapter in Black queer history.
This is an intimate story told on an epic scale. Jones has made clear his inspiration from authors Toni Morrison and James Baldwin, and the echoes in his style is clear, without feeling derivative. Morrison's influence in particular in clear in the poetry of his writing, in the passion and complexity of his female characters. Colours and their emotional significance are paid focus, and are as vital to the characters as they were to Morrison's Baby Suggs on her bed in Beloved, pondering her colours in her later years, making efforts to enjoy a part of life she had never been allowed to appreciate. In some cases the writing can be slightly overwrought and bringing attention to itself, but this is only rarely.
The story itself progresses slowly, meandering its way through a host of the different characters that live on the plantation with Isiah and Samuel, and their differing opinions on their increasingly public relationship. The story is also interjected at points by a chorus of ancestral voices, who are also at times seen by the characters themselves as that veil between the worlds occasionally lifts. There are also infrequent chapters set in a pre-colonised Africa, showing snapshots of those from whom the characters are descended, and a world where homosexual relationships were normalised. As with any book of multiple viewpoints, some characters are more engrossing than others, but the complexities of the women in the story were particularly well written, and the inclusion of a lesbian character offered further depth. Her lost lover is barely remembered to anyone but her, not something taken seriously enough by the rest of the world to even be considered controversial.
Overall, the lasting impression is one that is suitably biblical; the chapters themselves named "Leviticus," or "The Revelation of Judas." And yet it is also a book with a modern gaze looking back. In one moment of describing the unique evil of the white Americans, Jones writes: "they stepped on people's throats with all their might and asked why the people couldn't breathe." It is a confident debut, invaluable for the lost stories that it finally brings to the centre.
★★★★
The Prophets was published by riverrun on 5 January 2021