Book Review: The Pisces by Melissa Broder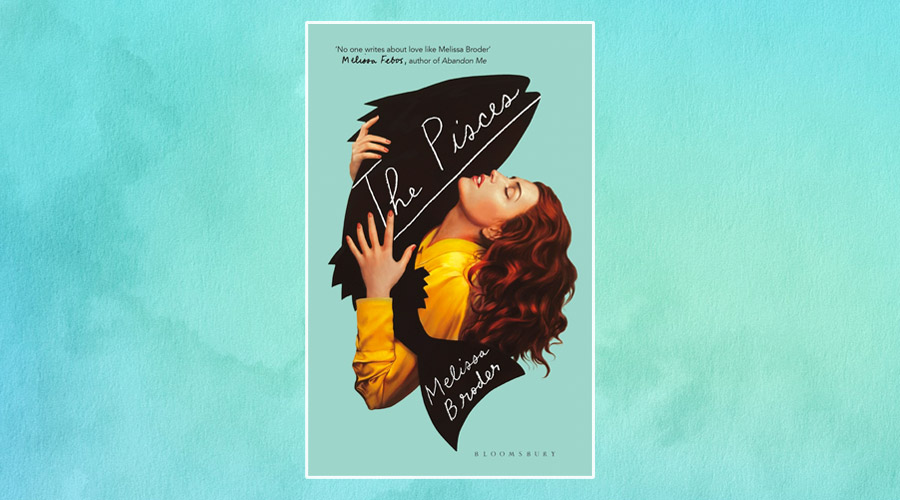 Lucy is thirty-eight and in the middle of a ninth year of battling with her PHD. She's getting nowhere, and to make matters worse, she's recently broken up with her long-term boyfriend. She is totally lost.
Feeling sorry for her sister, Annika offers her a summer job housesitting at her place in Venice Beach. Lucy accepts, but her life shows no sign of improving, as she preoccupies herself with group therapy and bad sex. One day though, whilst sitting by the sea, she meets Theo; a meeting that will change her life. Why you ask? Because Theo is a merman. 
Before we get to the merman however, let's talk about Lucy. Our heroine in The Pisces is profoundly unlikeable. She is selfish and silly. She makes terrible decisions. As witnesses to her poisonous inner-dialogue, we see that very few people escape her judgemental gaze. She's a train wreck, and this is the reason behind both the novel's biggest successes, and the biggest failures.
The depths of Lucy's unlikability are so vast, it poses an interesting problem for the reader; how are you supposed to emphasise with someone so awful? It takes honesty, because this book is written with honesty. So often characters have some rough edges shorn off by writers acknowledging that a reader often wants somebody to like above all else. Not for Melissa Broder and Lucy. Lucy is every mean thought or bad decision you've ever made, and in acknowledging that, comes the empathy.
The problem with having a protagonist so prone to making bad decisions, is that you know these decisions are bad. Watching Lucy stumble through life, clinging onto any passing man as a distraction from the 'nothingness' that haunts her, gets increasingly boring. It feels like a long wait for her to come to her senses, and as she is such a spiky person, she doesn't make for great company along the way.
So then, Theo. Though The Pisces has been described as 'merman erotica', Theo isn't actually revealed to be a merman until the book's midpoint. It's easy to understand why Lucy becomes besotted; after pages of sexual encounters that have made her feel worthless, here is a beautiful, magic being who worships her.
Theo is a useful device for illustrating the fantasy of a perfect partner, the fallacy of looking to another person to fill the void in you (Broder has a stupendous metaphor for this, but it's far too scatological to write here). Once again, Lucy's propensity for poor decision-making leaves his plotline a little tedious, yet Theo works as a surprisingly grounded method of illustrating Broder's thesis. And it's reciprocal; as Broder's prose tends towards the coarse and earthy, she makes the existence of a merman something conceivable within The Pisces' otherwise realistic world. That's no mean feat.
An ornery heroine, a magical merman, and a lot of sex mean that The Pisces is a novel that you won't forget in a hurry. Whilst it's not always the most enjoyable read, the honesty that Melissa Broder brings to her debut is constantly bracing, and her imagination admirable. It all makes you wonder: what will she think of next?
★★★
The Pisces is published by Bloomsbury Circus on 3 May 2018