Book Review: The One Hundred Years of Lenni and Margot by Marianne Cronin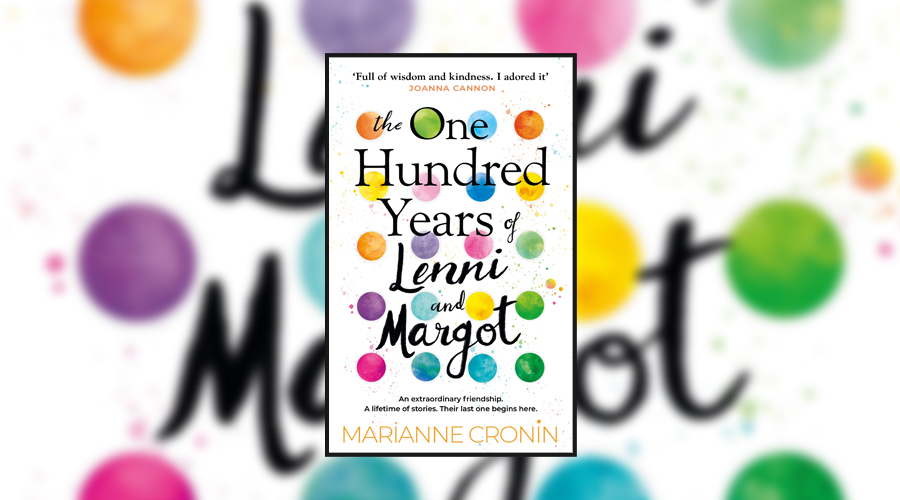 The One Hundred Years Of Lenni And Margot may be the tale of two terminally ill women, but it is much more about their lives than it is their deaths.
17 year-old Lenni has been living at Glasgow Princess Hospital, on the May Ward for teens with life-limiting illnesses, for months. Her parents are AWOL, she has no school friends. One day, however, she meets 83 year-old Margot – who is awaiting a vital but potentially fatal heart operation – at an art class, and they become each other's whole worlds. When the two realise that between them they are a whole century old, they collaborate on an art project telling stories and painting pictures for each of their combined one hundred years.
Obviously, with such a sad central theme, The One Hundred Years of Lenni And Margot is a bit of a weepie. Few readers will get to the final page without reaching for a tissue or two. Still, to focus too much on the tragedy of Lenni and Margot's situation means you aren't focusing enough on Lenni and Margot as characters. First-time author Marianne Cronin does a fantastic job of making her central twosome feel like tangible people; they are never defined by the way their lives are ending, but by the totality of their years. And following Margot from the ages of 9 to 83, we're shown what a full life can look like in that totality: dazzling, devastating, full of both love and heartbreak.
We spend most of the book alongside Lenni, however: a Swedish native with a wicked sense of humour and a rebellious streak. While she's lacking a support system from her life outside the hospital, since her time on the May Ward she has accumulated a rag-tag family of her own. There's Margot (of course); the 'New Nurse' with her cherry red hair and odd socks; cheery, heavily-tattooed Paul the Porter; and Father Arthur, who oversees the hospital's always empty chapel with its beautiful stained glass window. Much of the novel's humour is found in the unlikely relationship between Lenni and Arthur. At first he doesn't know what to make of the chapels youngest and newest visitor – she has a tendency to ask him questions, both silly and sincere, that leave him baffled – but over a series of searching conversations, the two form a deep bond. There are many lessons to be taken from The One Hundred Years Of Lenni And Margot, and perhaps the most resounding is that friendship can be found in all sorts of unexpected places.
Despite the easily sentimentalised subject matter, Cronin's book never leans into mawkishness or cliché; this is not a 'live every day like it's your last' sort of novel. Instead, we are simply shown two women – far apart in age, but close as can be in worldview – facing life's scariest universal obstacle with grace, humour and infinite sensitivity. Full of honesty and warmth, The One Hundred Years Of Lenni And Margot is a beautiful debut.
★★★★★
The One Hundred Years of Lenni and Margot is published by Doubleday on 18 February 2021