Book Review: The Girl At The Window by Rowan Coleman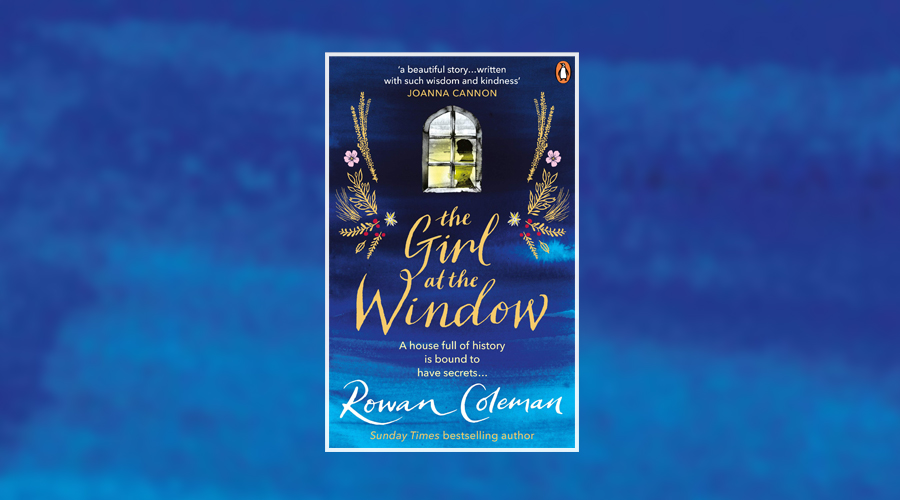 Part family drama, part supernatural mystery and part classic romance, Rowan Coleman's The Girl At The Window is a book that wears its Brontë inspirations proudly on its sleeve. All the best elements of Wuthering Heights are weaved into this beautifully atmospheric story: a wild Yorkshire setting, eerie spectres, tragic love, obsession and revenge. And at the centre of it all is the actual house that Emily Brontë used as the backdrop for her gothic tale: Ponden Hall.
More of a central character than a simple building, the centuries old Ponden is where Trudy Heaton grew up. It was her childhood home and she was happy there. Then Trudy met Abe and she eventually ran away from her beloved home, only returning years later with her young son after the devastating loss of her husband. Ponden is still her sanctuary and despite a fractured relationship with her curmudgeonly, eccentric mother, Trudy knows that this is the place that will help to heal her heart – and perhaps provide some answers too.
Whilst she tries to come to terms with her sudden and all-consuming loss, Trudy has to contend with a confused child who refuses to believe that his father is dead, as well as the house itself, which has fallen into disrepair. Ponden Hall is full of the lingering memories of past inhabitants; centuries of life, death, love, grief and ghosts – both literal and metaphorical. When Trudy discovers some old writings hidden under the floorboards, she's drawn into a historic mystery surrounding two women who suffered the inequalities of their male-dominated time, one of them being Emily Brontë herself.
"His ghost stories would also be my ghost stories, because every single one of them belonged to the house."
Coleman blurs fact and fiction to create an emotional multi-layered and multi-generational story about the ties that bind people to each other, as well as to places. It's a haunting tale of injustice, of mothers protecting their children and the importance of preserving history. Trudy is a tenacious character, driven by her own grief as much as her desire to unearth tragedies lost and buried in the past. Her discoveries take us right back to the 1600s, where the world was a very different place for women and so many young girls became tragic victims of powerful men.
Like Ponden in its heyday, the Yorkshire moors provide a broodingly beautiful backdrop, adding to the sense of foreboding that surrounds the unnerving apparitions haunting the Heaton family. Yet this isn't the kind of supernatural ghost story that will keep you up at night. Coleman uses her ghosts sparingly, building up a subtle eeriness that creeps up the back of your neck and sends a cold shiver down your spine, before pulling you back to reality and the love story that fuels Trudy onwards.
The Girl At The Window pays homage to Emily Brontë's exquisite writing, transporting readers to the famous box-bed room and Cathy's window. It's another completely absorbing novel from Rowan Coleman and a must-read for all Brontëites.
★★★★
The Girl At The Window is published by Ebury on 8 August 2019