Book Review: The Dress by Jane L. Rosen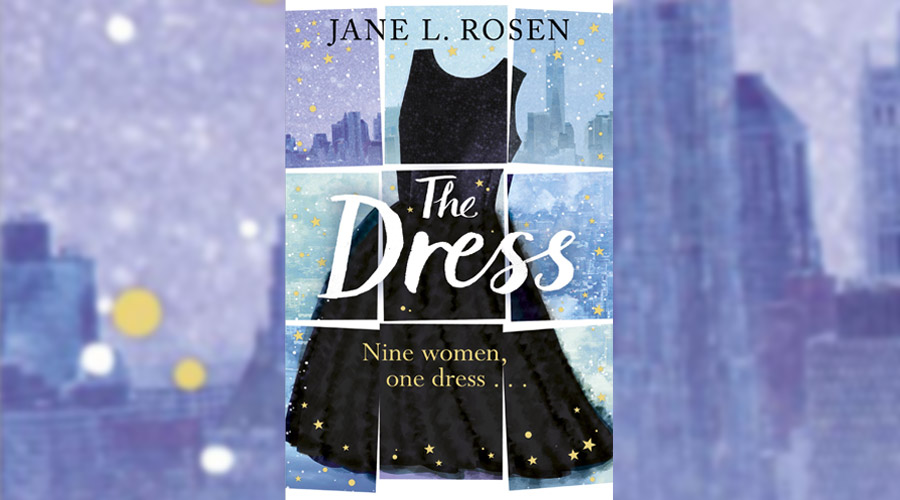 What do you get when you mix nine very different women with one perfect little black dress? The answer is Jane L. Rosen's fun and frivolous Big Apple-set novel, The Dress. A love letter to fashion, femininity and New York City, this is a Devil Wears Prada style story filled with enough warmth and rom-com sparkle to light up the Empire State.
'Legend has it that every season there is one dress. The dress to utterly transform your life.' This dress in question is a slinky little designer number that gets passed from one woman to the next, each one needing something different from the celebrated garment. Hot off the runway, it starts life with an unassuming shop assistant, gets sent to a woman in love with her boss, moves on to an actress fleeing bad Broadway reviews, and eventually it ends up covered in embalming fluid in a doctor's office. If dresses could talk, this one would have stories to tell for years.
Rosen writes from the assorted perspectives of a whopping 17 characters, intertwining their stories and giving the book a very Garry Marshall all-star movie quality – think Valentine's Day or New Year's Eve, the latter of which also shares the NYC setting. Much like those movies, the book's huge cast of characters does mean there's hardly any time to explore anything in real depth, but this isn't a profound type of novel and getting to know the characters' backstories isn't as important as seeing how they behave in the inevitably awkward situations they're thrust into.
Strangely, the real charm of the story doesn't have anything to do with the dress of the season, but rather the classic New York characters who represent the spirit and diversity of the city; the Jewish immigrant who created the dress, or the stalwart Bloomingdale's employee who's been working there so long she's almost part of the store's furniture. The dress represents different things to different people – a fresh start, a final shot at love, a chance to make someone jealous – and it's rewarding seeing these things come to fruition.
With all the lightness and predictability of a Katherine Heigl movie, The Dress isn't a deep or demanding book but it's heart-warming and hopeful, a delightful curl up on a winter's day read for those who love fashion, silly romance and all the magic and madness that Manhattan holds.
★★★