Book Review: The Death Of Noah Glass by Gail Jones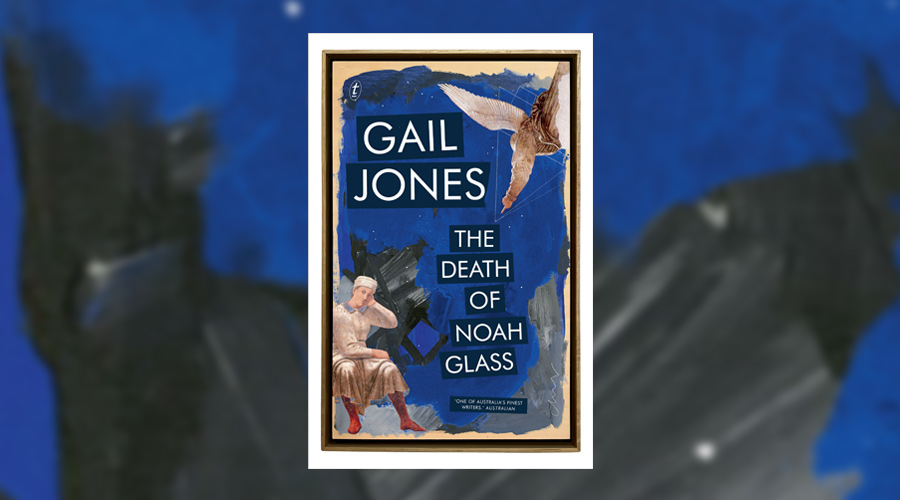 Losing a parent is a big shock for anyone to process. For Martin and Evie Glass, there was more to come. Just days after the death of their father, they learn he was the main suspect in an Italian art robbery. So as Evie does some digging on the home front, Martin flies out to Palermo to learn about the last days of Noah Glass.
Although The Death Of Noah Glass contains many of the ingredients of a pulpy thriller – mafia beatdowns, heists, steamy affairs – it's essentially a very quiet book. Author Gail Jones is more concerned with the inner lives of her characters than any outside forces. The mafia are never closer than the periphery. This is a novel about grief, memory and family; not about crime.
Perhaps Jones' best decision is making Noah Glass a character here, even though he has died before the book opens. Chapters alternate between the viewpoints of Martin, Evie and their father; whilst the children are investigating the mystery Noah has become, we learn from his chapters what really happened. This gives the novel an enjoyable flow, and in seeing how the different characters react to the same information, you get to know them better. Jones often ends and starts chapters with the family in different places but the same position; with rain in both Italy and Australia, with characters on their way to somewhere else. It all adds to that sense of cohesion, of connectedness. The Glasses may be in different countries, and even different plains of existence, but they'll always be together.
Jones writes The Death Of Noah Glass with an astute and empathetic hand, drawing the Glass family with love and precision.  Fiercely intelligent Evie, with her endless lists and struggles to choose a path for herself. Sensitive, talented Martin; naive to the point of self-delusion. Noah, weighed down by guilt and his love for unknowable women. Each of them is a little lost and a little broken, but the deep love they have for each other redeems. Jones' characterisation is textured and vivid, letting you picture each member of the family in your minds' eye.
Her prose style too, is mesmeric. With Martin an artist and Noah an art historian, there is much emphasis placed on paintings; explaining them in minute, specific detail. That's on top of the excellent work Jones does in painting a textual picture of these various environments: the fetching desolation of Palermo, the dusty leper colony, the vibrant Australian cities. There's an interesting parallel to be drawn between Evie, who gets a job describing movies for a blind man, and Jones herself, describing places that only she can see to us, the readers. Both must conjure up whole worlds for people who would be blind to them otherwise, and both do a terrific job.
The Death Of Noah Glass is a transportive novel, dreamy and evocative, and full of richly-drawn characters. It's sure to send first-time readers of Gail Jones on a journey through her extensive back catalogue.
★★★★
The Death Of Noah Glass is published by Text Publishing Company on 6 September 2018