Book Review: The Comet Seekers by Helen Sedgwick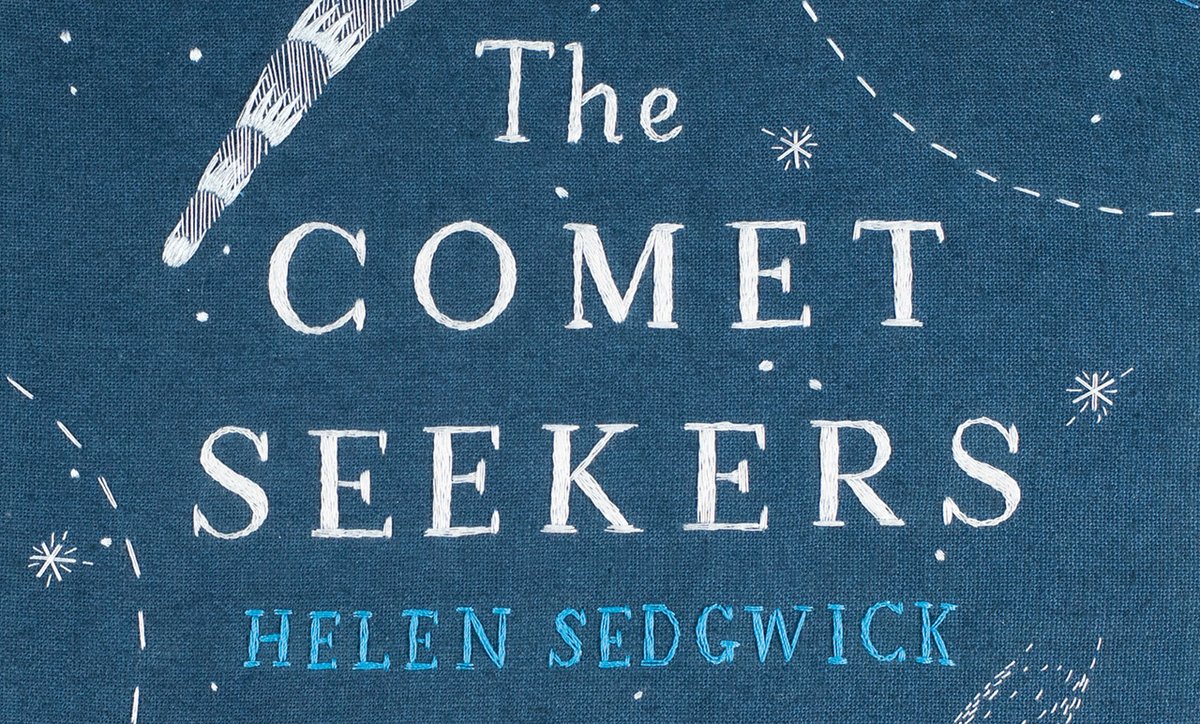 There really is just something so wonderfully romantic about chasing stars, and this is a feeling that The Comet Seekers captures beautifully. When Róisín and François meet at a research station in Antarctica in 2017, they have no way of knowing how 1,000 years of stargazing and lives lived through wars and heartache have led to this exact moment in this exact place at the edge of the Earth.
It's a bold premise with a very One Day-esque feel in checking in with these characters only at points in time when a comet can be seen in the sky, but it's one that's made possible by the very simple and very logical fact that these comets have been visible on Earth for millennia, so why not use them to mark the passing of time?
The Comet Seekers therefore starts and ends in 2017, but the time in between slips back to 1976 to 1965 to 1456 and all the way through the years to 1066, the year that started it all, with a comet that has remained embroidered on the Bayeux Tapestry as a reminder for generations. But for all the people and places touched upon, it's Róisín, François and his mother Severine who provide the core narrative of the novel. Róisín, who grew up in a small Irish village mapping the sky above her and dreaming of exploring the universe, François, who lives in Paris and longs for an adventure he can't bring himself to go searching for, and Severine, whose head and heart is always firmly with her family – even if that means never leaving Bayeux.
With this novel, Helen Sedgwick has crafted an incredible story of one truly extraordinary family and all the paths their lives could take. But as with any tale with multiple threads and strands, there are always a few that stand out more, making the weaker threads seem almost lacking in comparison. Róisín and her changing relationship with her cousin, Liam, for example, is an early and strong highlight, tracking the fallout of how Róisín's need to see the world manages to break free of the tie to her home that Liam represents, resulting in a strained relationship and a pair of broken hearts. The story of Ælfgifu too, brief though it is, who's caught up in a battle in 1066 and manages to find a moment of romance and happiness with a boy on his way to war, is one I wish had been touched on more as the novel unfolded.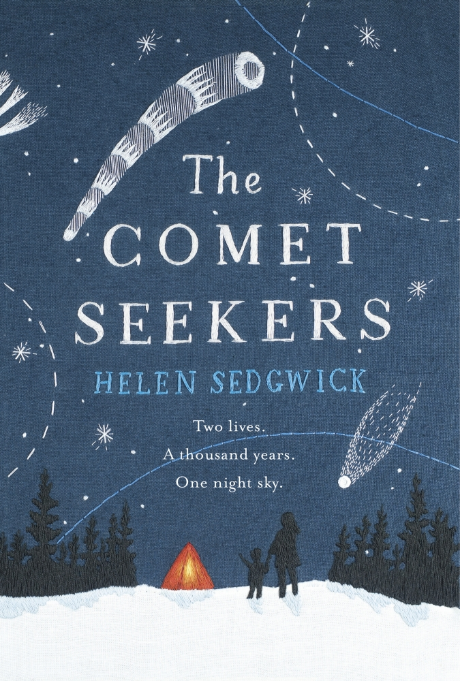 Severine and François' story, meanwhile, is less romantic with François quickly being painted as less a head-in-the-stars and more a feet-firmly-in-reality kind of character, even as a child. The conflicting world views between the pair puts a painful distance between the mother and son, and it all builds towards a conclusion and a speculation that feels a little bit like a cheat when you consider the extent of the people, places and history that came before it.
Still, none of that prevents The Comet Seekers from being a very, very good novel – because it is, and an elegantly written one at that. This is a story where the lives of these three core characters have been crossing paths in the tiniest of ways for years as they live and love and hope and dream and wait for the next comet to come and light up the night sky. It's creative and inventive, even if it can be a bit of a slog to get through at times.
But for all the wading through repetitive ideas and the introduction of one or two characters too many, this novel is as memorable as you hope it will be from the beautiful first line, from its meticulously researched scientific facts through to its ever-present magical realism idealism.
★★★
The Comet Seekers was published by Harvill Secker on 25 August 2016.