Book Review: The Christmas Murder Game by Alexandra Benedict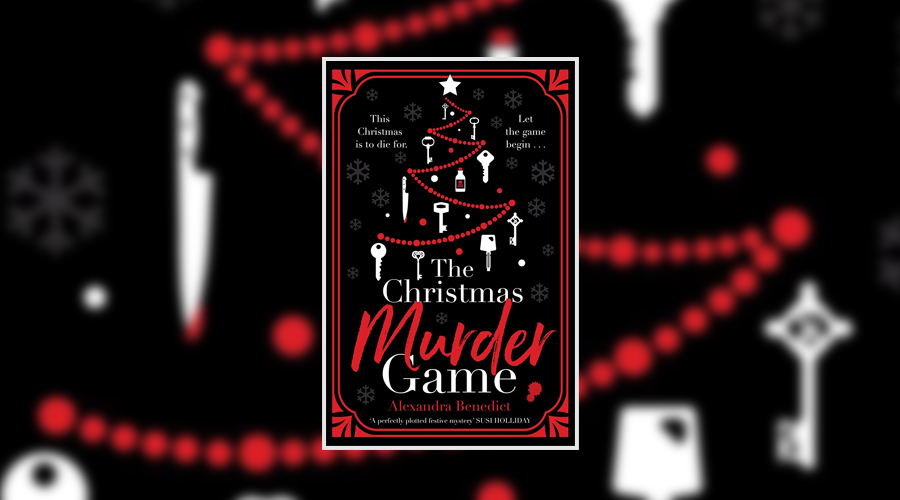 If you love books with bickering families, dark mysteries, uncomfortable truths and a trail of intricately weaved clues that keep readers guessing from one chapter to the next, then Alexandra Benedict's The Christmas Murder Game is the perfect winter-time book to curl up with. An ideal read for the festive season but just as compelling any time of year, this Agatha Christie-esque yuletide tale is a contemporary crime story with nods to classic murder mysteries.
The story centres on Lily as she returns to her family's ancestral home, the ominously named Endgame House, to determine who is going to inherit after her aunt's untimely death. The catch? Lily and her estranged cousins must stay together over the twelve days of Christmas and take part in a long-running family tradition: a treasure hunt. Yet this isn't the kind of fun children's game that brings everyone together. It's the kind of game that worsens already frayed relationships and incenses all those simmering resentments that build up when money and families are involved.
Lily might have agreed to partake in one last game with her divided family but she has ulterior motives for returning home. In playing along with her quarrelling cousins – all of whom have their own reasons for wanting the house – she hopes she'll be able to unravel a twenty-year-old mystery that's haunted her since she was a child. But in following her deceased aunt's cryptic and sardonic clues, Lily begins to drag the past out into the open – a past that not everyone wants exposed. With the game growing more competitive as the days tick past, it's not just the inheritance Lily and her cousins are fighting for. Soon they're fighting for their lives too.
Sitting down to read The Christmas Murder Game during the festive holidays feels like a game in itself. Benedict weaves in clues for readers as well as her characters, feeding in twists designed to throw everyone off the scent, whilst the perpetrator lurks in the shadows, killing off their rivals in true And Then There Were None fashion. Lily has a love-hate relationship with her family and it clouds her judgement on more than one occasion, making her susceptible to trusting and suspecting the wrong people. She's also still suffering from the trauma of her own mother's death years before, which is made worse by the increasing body count piling up around her.
So many classic murder mysteries take place in imposing manors full of traditions. There's just something undeniably eerie about a large country house with so much space for hiding things – be it bodies, clues, keys or secrets. Benedict makes Endgame House a character in itself – alive with the family's shared history. At first, Lily finds the house and the memories it brings suffocating, but as she gets closer to discovering the truth of what happened to both her mother and her aunt, it's as if the house changes and shifts with her, becoming less of a threat and more of an ally.
The Christmas Murder Game is a clever read full of crafty red herrings and clues that might seem straight-forward, but are more likely designed to mislead readers into falling into the same carefully constructed traps as the book's characters. If you follow the game closely, you might just pick up on little signs that will lead you to the truth a little earlier but part of the fun of a murder mystery is the big, dramatic reveal – and whilst you definitely have to suspend disbelief with this one, it still makes for an entertaining denouement.
★★★★
The Christmas Murder Game was published by Zaffre on 30 September 2021