Book Review: Prodigal by Charles Lambert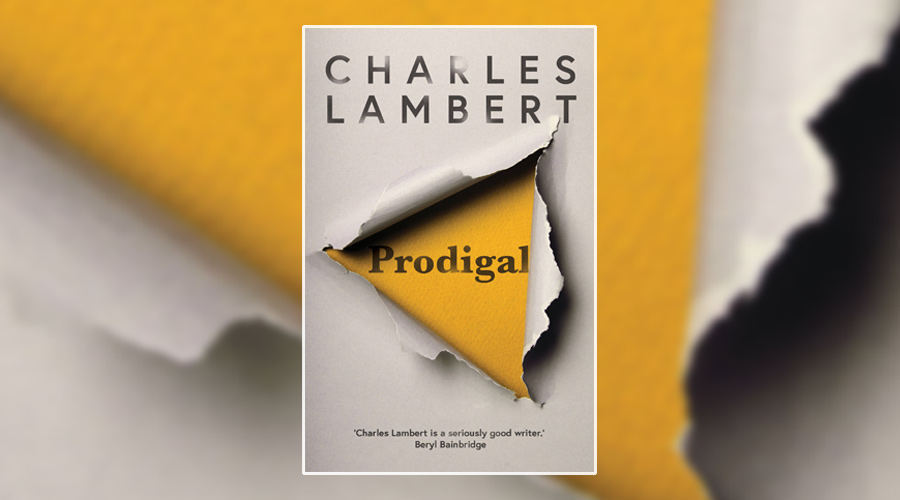 Jeremy lives in Paris, where he makes his money writing soft-core erotica under the name Nathalie Cray. When his sister Rachel phones to let him know that their father is dying, Jeremy reluctantly travels back to England and his family home. Jeremy and Rachel have never been close siblings and living under the same roof for the first time in decades is challenging. Stuck together waiting for the inevitable, they rake over old wounds and discover things they never knew about each other.
Prodigal is Charles Lambert's fifth novel. His depiction of a feuding family is rich and insightful, at least at first. He astutely explores the complexities of hating someone you are meant to love, and the truth that affection and repulsion can be closer bedfellows than you first might think. If you've ever struggled with anger towards a close family member (and who hasn't?), many passages here will seem uncomfortably familiar.
The claustrophobia of the relationship between Jeremy and Rachel though, is so extreme and unerring that it rapidly becomes oppressive. Individually they are unattractive people; morose, self-pitying and resentful. It's hard to find a redeeming feature in either of them. Put together, they are a nightmare. The supporting cast is extensive, but none of these other characters receive enough attention to provide respite from the toxic central twosome.
Whilst Lambert's evocation of fraternal discord is astute, it is also unchanging. So much of Prodigal is the siblings having the same argument over and over: he thinks she is fussy and judgemental, she thinks he's irresponsible. It's tedious bearing witness to this endless resentment; there are three different timelines at play here, and three different countries visited, yet still the meat of the book stays resolutely static.
That is until the last section, where Prodigal turns into a soap opera. Throughout the novel, Lambert drops hints about various characters' parentage. And they are obvious hints. If you miss them however, there's no need to worry. There are many, many pages dedicated to unravelling the familial 'mystery' and establishing relationships once and for all. With no actual surprises on offer, this section proves as dull as the ones that precede it.
If there are any pleasures to be found in this book, they are, somewhat ironically, to be found in the writings of Nathalie Cray. Jeremy's erotica alias produces some 'interesting' writings with entertainingly awful titles; my favourite is Cabins Of Passion, Tepees of Desire. These passages, and there aren't many of them, provide the novel with vital patches of levity amongst the otherwise ceaseless misery.
Reading Prodigal is like being stuck in a lift with two eloquent strangers in the midst of a furious row. At first, there's a nosy kind of pleasure in eavesdropping. Before long the claustrophobia and stifling hatred gets too much, and all you want is to get the hell out of there. When the doors finally open, and when you close the book for the last time, the relief is extraordinary.
★★
Prodigal is published by Aardvark Bureau on 23 August 2018