Book Review: Overkill (PC Sam Shephard 1) by Vanda Symon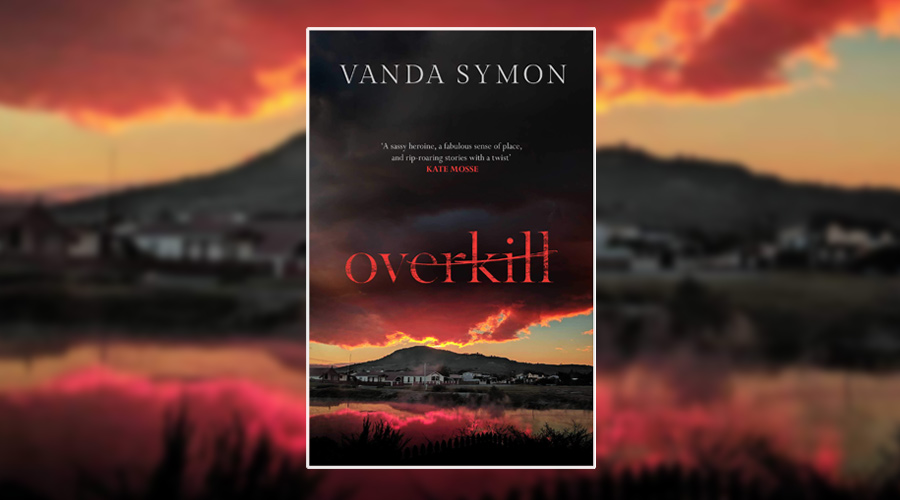 On a bookshelf full of police procedurals, it doesn't take too long for Vanda Symon's Overkill to set itself apart. Opening with a chilling prologue detailing the methodical murder of a young mother who's coerced into staging her killing as a suicide, this novel is very much one that starts as it means to go on: tense, atmospheric and determined to put its own stamp on the hallmarks of its genre.
As the sole-charge police constable in the small New Zealand town of Mataura, Sam Shephard is called to a house on a missing person case, which soon turns into the search for a body and then, seemingly, a tragic case of suicide. Gabriella Knowes' death rocks the small, rural community she lived in, but Sam can't shake the feeling that the details of her suicide don't make much sense.
Before long, Sam is convinced that there's a killer in town and she's determined to find the murderer. However, the murdered woman was married to Sam's ex-boyfriend Lockie and Sam's name is soon added to the list of suspects, complicating things further. Suspended from duty and feeling more and more like a pariah in the community, Sam sets out to find who killed Gaby and clear her own name in the process.
"The fact that I had to make a concerted effort to change my focus, to draw a clear line between my personal and professional involvement, annoyed the crap out of me. Maybe some people weren't cut out for divorcing the two. Maybe some things were too deep to ignore."
Capitalising on the early sense of horror introduced in the prologue, Symon carries that initial momentum easily into the novel's early chapters, dropping Sam and the Mataura community in an investigation they're getting wrong while all the readers can do is sit and wait for clues to be found and connections to be made. It makes for a compelling start to a mystery, heightened as it is by the claustrophobic feeling that comes with a small-town community where everyone knows everyone and is watching every move you're making. It's also, however, a tone that the novel can't keep up, paving the way for a plateauing middle and a quick-fire conclusion.
There is a saving grace though, and that's its protagonist. Sam is a determined, honest, hot-tempered and relatable character whose heart is always in the right place. She clashes with her bosses, struggles around her ex-boyfriend, the grieving husband, and completely relaxes around her friend and flatmate Maggie, who serves as the calm to her chaotic personal and professional life. Considering the first-person perspective, it's a good thing that readers can warm to Sam so quickly; she is our guide to New Zealand, to the town's residents and to figuring out the investigation. Getting into her thought process proves a great way of keeping that initial suspense alive, even when the initial rush of action peters off.
Whether it was the out-of-left-field killer and motive, the unfamiliar landscape or the brilliant characterisation, there are several things that set this novel apart from others like it and Overkill certainly feels like the beginning of something great. It's a clever first novel and a dark thriller that's well-paced and well-plotted, for the most part. With such a gripping opening making this an easy novel to get hooked into, it's disappointing that the whole novel can't live up to its early promise. But readers who do stick with Overkill through the slightly more plodding middle will be rewarded with a satisfying and fitting ending.
★★★
Overkill is published by Orenda Books on 6 September 2018