Book Review: Once Upon A Broken Heart by Stephanie Garber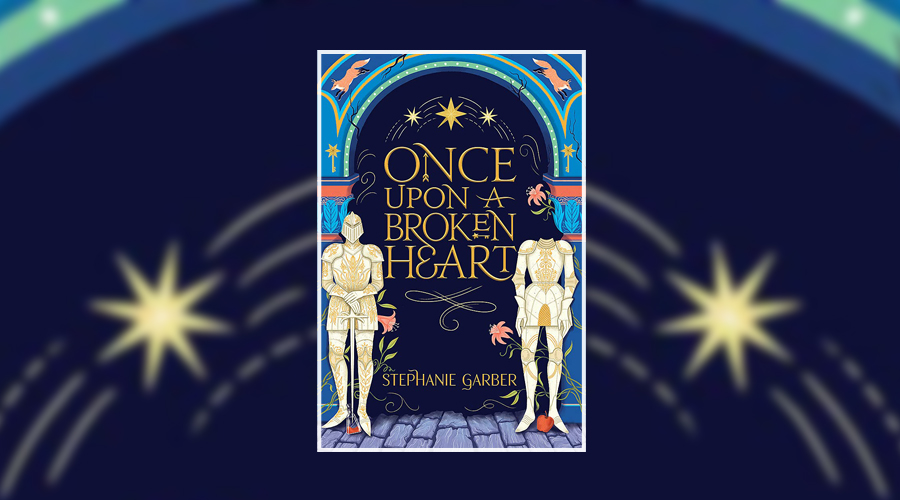 Having read and adored all three books in Stephanie Garber's Caraval trilogy, there's one thing I know without doubt that readers can always expect from the author, and that's pure escapism in the truest sense of the word. Set in the same world as Caraval but centred on a different protagonist, Once Upon A Broken Heart is a slight step away from the story readers originally fell in love with. But that delightful feeling of escapism, magic, romance and charm still swirls through every single page. If anything, this fairytale-esque book is even more enchanting than the trilogy that came before.
OUABH centres on Evangeline Fox, who, having grown up in her beloved father's curiosity shop, was raised to believe in magic and happily ever after. But with her beloved parents gone and the love of her life about to marry her stepsister, it's not just Evangeline's heart that's shattered – but her dreams and everything she's ever believed in too. Desperate to stop the wedding, Evangeline seeks out Jacks, the charismatic and wicked Prince of Hearts, who offers a deal that's too tempting to resist. Almost immediately, Evangeline realises that she should never have bargained with a Fate – least of all one as devilish and tricksy as Jacks.
Summoned to the Magnificent North, where the revered Crown Prince Apollo will choose a bride during the Nocte Neverending Festivities, Evangeline becomes embroiled in a dangerous game with the Prince of Hearts, which offers her a future of either great happiness or the greatest tragedy. True to devious form, Jacks has ulterior motives that threaten to take more from Evangeline than she originally pledged. Because it's not just her heart or dreams on the line now. If Jacks is involved – it's her very life too.
Always promise less than you can give, for Fates always take more. Do not make bargains with more than one Fate. And, above all, never fall in love with a Fate."
Whilst you don't have to have read the Caraval series to enjoy OUABH, having some prior knowledge of Jacks, the Fates and what happened with the Dragna sisters, Scarlett and Donatella, does provide some backstory for the world in which Evangeline exists. But this also feels like an entirely new tale (bar a small cameo from the sisters), with new magical delights to explore, new beautiful backdrops, more threats to be wary of, and a different history shaping the characters' motives and actions. Thanks to Garber's boundless imagination, one thing OUABH shares with the books that came before is that sense of possibility; the idea that literally anything you could possibly imagine can happen, and that's a rare and lovely quality for a book to have.
Evangeline is the central focus of the OUABH and we live everything through her young, idealistic and forgiving eyes, but it's Jacks who once again makes the biggest impression. As sharp-witted as he is sharp-tongued, he was such a standout character in the Caraval books and he's just as deliciously devious here. There's the teensiest tease of a possible romance between Evangeline and Jacks but – with him being such a devil – most of their interactions are barbed with threats, suspicion and secrets – which of course all the best doomed but desired fantasy romances are built on. Just saying…
Stephanie Garber's world building is as exquisite and whimsical as you'll find in any fantasy book and I've never wished for a fictional world to exist more than I have with this one. It's full of dreamlike sparkle and mystery laced with danger and tragedy, which echoes the question at the heart of the book: what are these characters willing to sacrifice to get what they truly desire? To go into any greater detail about the plot, characters or themes feels as if it would steal some of the magic from readers experiencing the book for the first time. So, without giving anything else away, Once Upon A Broken Heart is every beautiful and wicked fairytale – from Brothers Grimm to Hans Christian Anderson to Disney – in one book. It's a story to lose yourself in, a tale to savour as you read, and a book to treasure like the dazzling jewel that it is.
★★★★★
Once Upon A Broken Heart is published by Hodder & Stoughton on 30 September 2021