Book Review: The Winter Garden by Alexandra Bell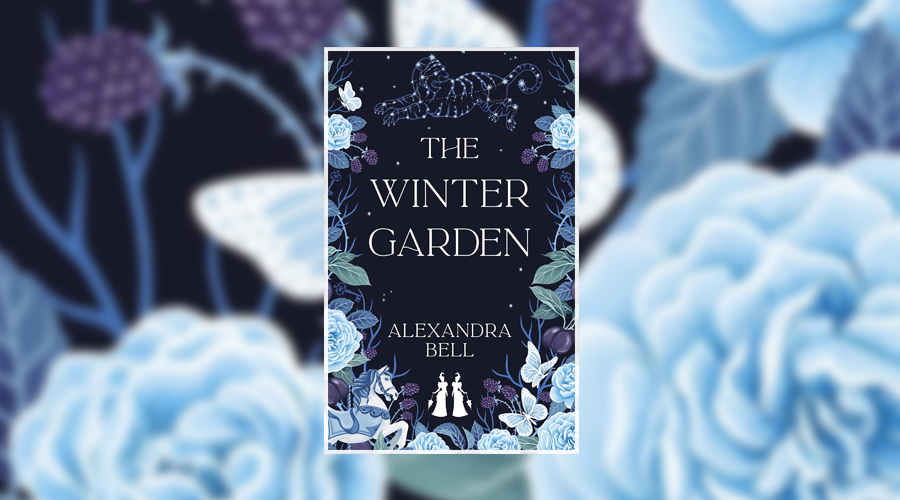 After its cancellation last year, the RHS Chelsea Flower Show made a triumphant return this week. The gardens on show look more beautiful, more colourful and more imaginatively designed than ever before – but these award-winning creations are nothing compared to the enchanting gardens that take centre stage in Alexandra Bell's latest novel, The Winter Garden.
On the night her mother dies, 8-year-old Beatrice receives an invitation to the mysterious Winter Garden. Following a trail that takes her away from the gloom and grief that fills her house, Beatrice is transported to a place of wonder and magic, a wintry garden that holds the most spectacular and strange flowers, plants, trees and creatures. It's her solace every night for seven days until it disappears as quickly as it materialised. As the only one who saw it, nobody believes Beatrice's story about a magic garden, and as the years pass, even she begins to doubt her memory of the place that gave her comfort when she needed it most.
Eighteen years later and Beatrice has thrown off the expectations of Victorian English society by calling off her engagement to an influential Duke. In the wake of the scandal and a melancholy she can't seem to shake, Beatrice receives an invitation to compete in a competition to create a spectacular pleasure garden. With the prize being one wish from the last of the elusive Winter Garden's magic, Beatrice is determined to win and make amends for something she deeply regrets. What she doesn't anticipate is her closest friend Rosa – a new-moneyed American trapped in a loveless marriage – also entering into the competition with a steely, single-minded determination to rival Beatrice's own.
Switching between Beatrice and Rosa's lives, The Winter Garden is a darkly magical historical tale that explores the roles and expectations of women in Victorian times, and the restrictions placed on them by both men and society. At the beginning of the story, Beatrice and Rosa are young and strong-minded women, fuelled by a shared curiosity, creativity and intelligence. But these aren't times that celebrate those qualities in a woman and the two characters find themselves slowly crushed by the world and people around them. The Winter Garden competition breathes light and purpose into their lives but it also pits them against each other in a desperate contest that feels doomed to end in tragedy.
…life needs dark leaves in the wreath. There cannot be true joy without sorrow, or real happiness without loss. They come as a pair. It is simply how it must be, if one is to live a full life."
In the same way that Robert Dinsdale's The Toymakers blended history and fantasy, Alexandra Bell weaves a tale that takes place in our own world but is sprinkled with extraordinary magic. Yet whilst the spectacular wonders of the Winter Garden might be the initial draw to readers intrigued by the synopsis, this is also a book about what it means to be a woman in a man's world and the misery such a life can create. Beatrice and Rosa are both beset by grief and hopelessness, and you can't help but think that if the characters existed in a past that was fairer and kinder on women, they wouldn't be driven to such extreme measures to win their wishes.
The Winter Garden is an enchanting and moving story of love, loss and rivalry. Alexandra Bell writes her two central characters with complexity and affecting emotional depth, balancing the more serious themes – mental health, grief, identity, oppression and Victorian patriarchy – with a captivating sense of magic that brings to mind tales like Alice in Wonderland, The Night Circus and Paris by Starlight. It's the perfect novel to read as autumn settles upon our gardens and the icy chill of winter begins to creep in.
★★★★
The Winter Garden was published by Del Rey on 2 September 2021