Book Review: My Sister, The Serial Killer by Oyinkan Braithwaite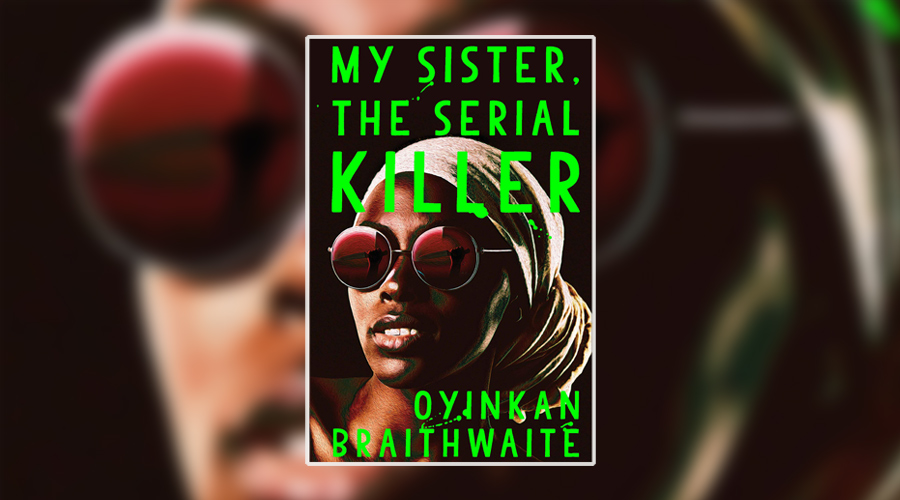 The question of how far you would go to protect your family is the running thread of this prickly debut from Nigerian writer Oyinkan Braithwaite. Two sisters in their twenties living in modern day Lagos have your typical issues: sibling rivalry, keeping their social media updated etc, as well as what could be considered the more unusual – trying to hide a growing pile of bodies of ex boyfriends, for example.
The story revolves around the fraught but intimate relationship between sisters Korede and Ayoola, the novel opening with Korede being called by her younger sister to help with the disposal of her most recent boyfriend's body. What ensues is darkly comic, breakneck race on Korede's part to keep her sister's homicidal tendencies under wraps.
While the premise of two sisters as rivals – one seen as unattractive and unmarriable, while the other seems to have every man under her spell – may not be original, the central twist of having one of these sisters be a sociopathic serial killer does feel enjoyably fresh. The setting in the young generation of Lagos opens up a welcome new world, at least for me, including the juxtaposition of the more traditional needs to impress the family with promising marital prospects, as well as impress your peer group through constant social media updates. I did love one point where Korede has to quash Ayoola's instinctive move to share happy selfies a week after her boyfriend has gone 'missing'. Ayoola wouldn't be the first of her generation to be posting an ill-timed selfie.
The story is written from Korede's first person perspective, and often in a wry deadpan that softens the novel's darkest moments, but the relationship with the sisters is effectively realised considering the brevity of the book. As the story progresses, we are given greater understanding of their troubled upbringing, which has had long lasting effects, perhaps on one more obviously than the other. But Braithwaite is also effective in her ability to make you care for Ayoola – no easy feat for a character devoid of remorse. In one moment Ayoola is forced to commiserate with her dead boyfriend's sister, and sadly watches her ice cream drip onto the floor, unable to finish it, while patting the girl's back. It is credit to Braithwaite's writing that you at this point feel for her inability to relate to others, despite attempts to do so, while at the same time not glamorising her killing, as is more frequently seen in shows like Killing Eve.
My Sister, the Serial Killer has style in bounds – just look at that cover! – but in the form of Korede and Ayoola's tumultuous bond, it has real heart too.
★★★★