Book Review: Infernal by Mark De Jager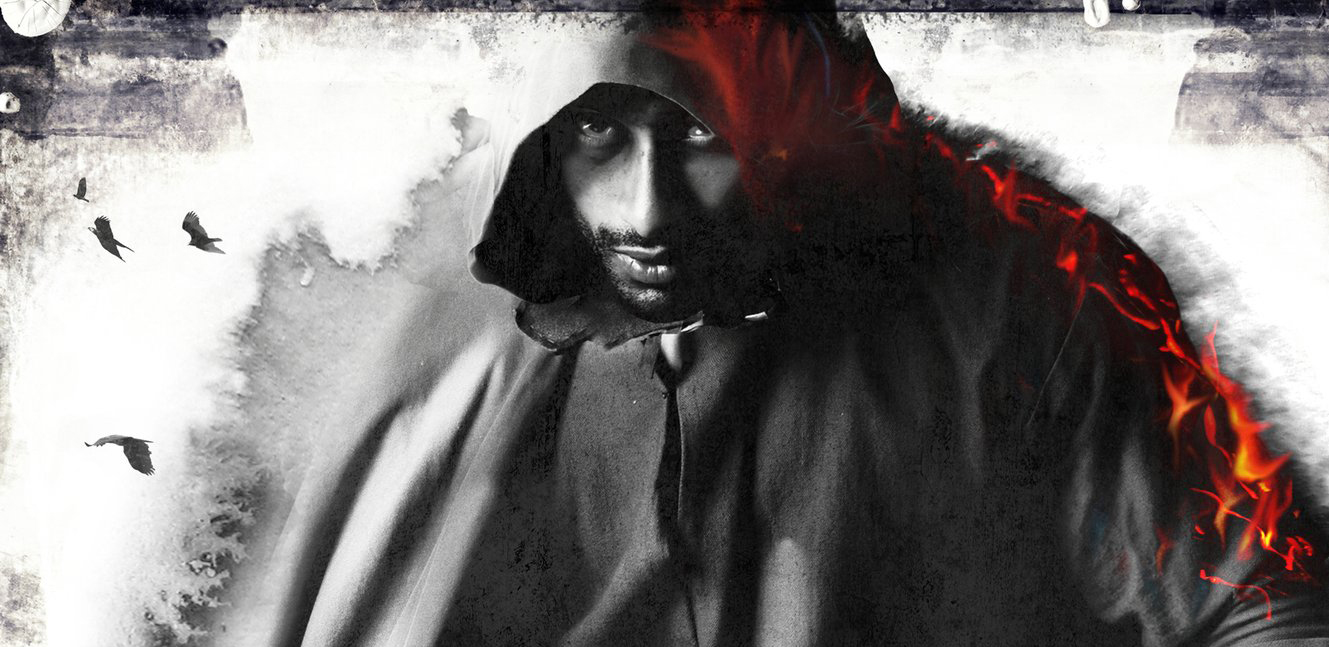 Everyone loves an anti-hero and they don't come any less conventionally heroic than the lead character in Mark De Jager's debut novel, Infernal. Violent, arrogant and bluntly barbaric, the mysteriously named Stratus is a hulking mystery even to himself, knowing nothing more than his own name when the story begins. He wakes alone, outside, with no memory and a nagging feeling that there's something demonic residing within him. It's an intriguing start, one that gets darker and grislier as Stratus searches for answers about his past.
Deep within his body Stratus feels a beast stirring. It's filled with a ferocious rage, fuelled by bloodlust, and Stratus senses it trying to burst free whenever he encounters armed guards as he heads for the city in the hope of seeking counsel from wise men. Before he's even reached the city perimeter he's killed, butchered and burnt dozens, an action he doesn't exactly relish but doesn't feel guilty about either. He'll do anything if it brings him closer to regaining his memories, which puts him in chains more than once.
Captured and labelled an agent of the evil 'Worm Lord' for his magic skills, Stratus is condemned by the Cardinal and sentenced to death after a gruesome beating. But there's something malevolent and sickening at play within the city walls. Stratus is being hunted, sought out by more than just the royal guard or the Church, and he soon realises he's linked to the dark sorcery that's gripping the city. With the help of a disgraced female guard, Stratus hunts the evil magic through crypts and underground passageways, hoping to learn who, or what, he is. If they save the city and its people in the process…so be it.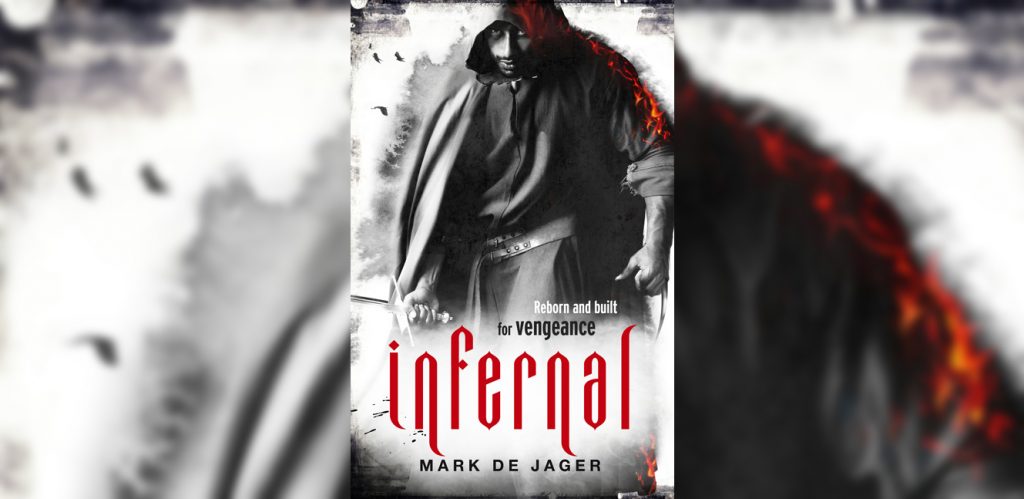 Initially inspired by De Jager's love of Dungeons and Dragons, Conan and Lord of the Rings, Infernal is a daring and dark story that ticks all the right fantasy boxes. Giving the protagonist memory loss is a risky move but it works really well here. De Jager allows the reader to learn gradually with Stratus, not just about his past but the world that he inhabits too. His view of the city is based purely on what he sees, hears and smells. And Stratus' sense of smell really does play a disturbingly vital part in the tale. The fact that he's not essentially good or bad also makes him a character worth trusting; at the very least he's always honest, sometimes to a fault.
Stratus is a brutish creature, his frank and unrefined approach coming across as amusingly sardonic. His amnesia also makes him strangely child-like. He doesn't know how to behave in certain scenarios; how to eat with utensils, how to address a Prince, how not wearing clothes can make those around him feel uncomfortable. His lack of understanding of sarcasm and rhetorical questions also allows for some entertaining dialogue with banished guard Tatyana, who becomes his unlikely friend and ally. They're so different and yet they bounce off each other with a lightness that stops the book from getting too gloomy.
Infernal is magical, fast-paced and imaginative – who knew there were so many creative ways to describe slaying men? It ends on not quite a cliffhanger but definitely an open-ended conclusion that allows for Stratus and Tatyana's journey to continue. Which is great news, because it's a story that has plenty more to give.
★★★★
Infernal was published by Del Rey on 11 August 2016.