Book Review: In The Garden – Essays on Nature and Growing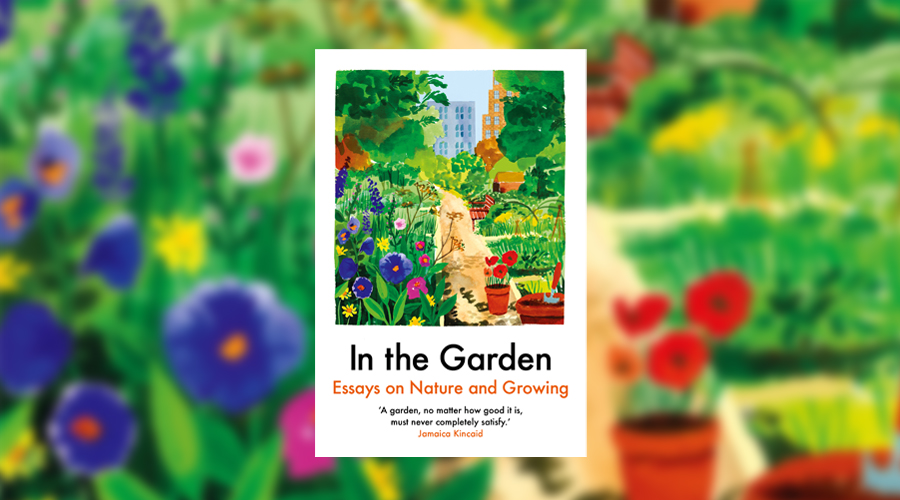 It's always a jolt to find the words 'lockdown' or 'pandemic' in a recently released book – how strange that this bizarre reality of ours has now lasted long enough to make it into a printed volume that can sit on a shelf and be purchased! – and that happens several times in In The Garden: Essays On Nature And Growing. Of course, gardens have been a much-loved sanctuary during the pandemic for those who are lucky enough to have one. Several of the writers in the collection talk about how grateful they are to have had their little patch of land as a solace from a scary world, and the physical and mental benefits they've derived from sticking their hands in the soil and letting things grow. For those who don't have a garden, one of the most historically interesting of the essays here – A Common Inheritance by Francesca Wade – details London's centuries-long fight between those who want to keep the public green spaces open for all, and those who want to sell them off for a profit.
There are fourteen essays in this collection, and to be blunt, most of them do not rise above the level of middling. They are gentle tales of the comfort of gardens, lists of plants and flowers (many of which will be gobbledegook to all but the most ardent horticulturalists), or fond reminiscences of how the love of gardening has been passed down through the generations in the authors' families. All are pleasant and well written; disappointingly few will stay with you once you have moved on to the next. Reading through multiple essays in this book in one sitting tends to cause them to bleed into each other, forming one big green literary lump.
Happily, there are some that do stand out. Jon Day's Companion Planting recounts the progress of his community garden in a way that makes the process of creating it seem both utopian and charmingly ordinary; an Eden dotted with empty beer bottles and the odd stray crisp packet. Niellah Arboine's essay Putting The Brakes On describes the ways in which social media can help young gardeners by supporting a virtual community that offers guidance and reassurance when it comes to the odd unexpected sprouting. In a collection that's perhaps too London-centric, the rare sojourns out of the capital are appreciated. Just Call Me Alan by Caroline Craig explains the various benefits and challenges of maintaining a vineyard in Provence. Kerri ní Dochartaigh's Solas, Solace is a poetic rumination, in the form of a diary, on a pregnancy spent working in her garden in Ireland.
Taken as a whole, In The Garden: Essays On Nature and Growing is a timely exploration of the vital role that gardens and green spaces play in our everyday lives. Whilst overall the collection is frustratingly homogenous, there are just enough noteworthy essays to make it worth a perusal, even for those whose fingers are only the slightest bit green.
★★★
In The Garden is published by Daunt Books on 25 March 2021