Book Review: I Never Said I Loved You by Rhik Samadder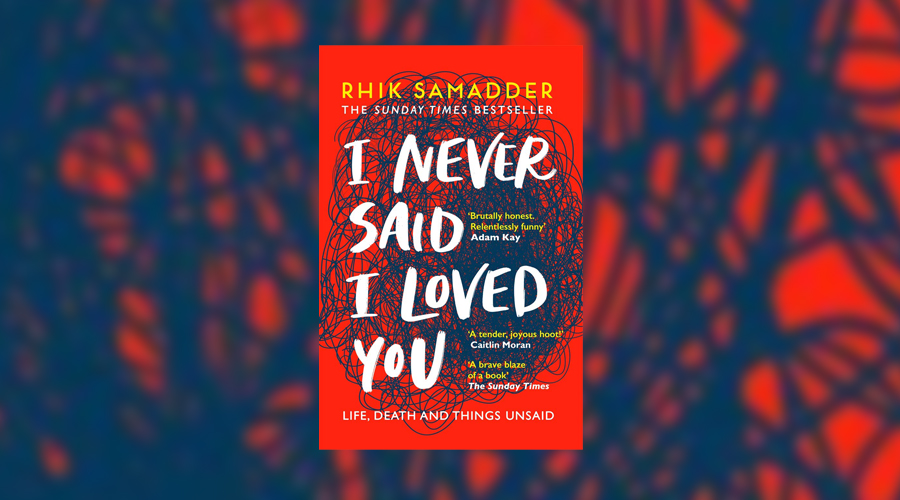 I've reviewed plenty of books for Culturefly over the last few years, and never have I found one so eloquent, funny, and moving as Rhik Samadder's I Never Said I Loved You. It's a truly beautiful piece of work.
I Never Said I Loved You is a lot of things, but essentially, it's the memoir of a man who has dealt with, and is dealing with, a raft of mental health issues. Repeated incidents of sexual abuse as a child have left their mark on him, yet Samadder doesn't settle on that as the sole cause of his depression, also interrogating genetics, brain chemistry, and the very fact of being alive in a world that is so big and so complicated; a world where the one unassailable truth is that all of us, every one of us, is going to die. He's bracingly honest about both the lowest moments of his life – the self-harm and the suicidal ideation – and the toll that his depression has taken on the people around him. Sometimes the depth of his honesty just steals your breath away.
Classifying I Never Said I Loved You as self-help feels reductive and wrong; it implies a triteness that couldn't be further from the hard-won wisdom that exists on the page. Nevertheless, there is so much here that will be of help to others who suffer from mental health conditions. Although Samadder doesn't claim to have any easy answers (and there aren't any), because he has been to the very bottom of the well himself, you can trust him when he says that it's possible to get better. His journey has been long, and its still not over. Moments of happiness – a well-reviewed performance in a play, a new journalistic career – are followed by crushing lows. Like most people, the trajectory of Samadder's life has not been a straight line, but a chaotic squiggle. Still, he's kept going. It's all any of us can do.
You don't expect a book that covers such an emotionally raw subject matter to be at all comical, and yet I Never Said I Loved You is often laugh-out-loud hilarious. Samadder is adept at describing the various colourful characters that populate his life. Chief among them is his wonderful mother Aparajita – I defy you not to fall in love with her. Described as 'a Yoda-sized, conga-drumming, Bombay Ninja Turtle', the endlessly cheerful lady and the unfathomable love she has for her son gives this memoir its enormous heart.
One of the running themes is Samadder realising, through his attempts at living a completely solitary life, that it isn't possible. Or it's possible, but it isn't healthy. All along the way, he has had people – his mum, his ex-girlfriends, his encouraging colleagues – to help him through the darkest of times. If he hadn't had them, he wouldn't have been in a position to do much of anything, let alone write his memoir. I Never Said I Loved You is both a tribute to his support group, and a supporting hand for those who are going through the same situation. It's warm and wise, funny and sad, full of painful truths and heartfelt encouragement. A very special book indeed.
★★★★★
I Never Said I Loved You is out now in hardback and is published in paperback by Headline on 9 July 2020