Hillstation may be Robin Mukherjee's debut novel, but he's previously received several awards as the co-writer of Lore, for the best feature film adaptation, best screenplay and Prix Du Public, so he's no stranger to writing.
Mukherjee has a wealth of background knowledge in Indian dance, music and classical arts, having run his own theatre company and produced plays, and he's put this knowledge to good use in Hillstation. I was pleased when asked to review the novel because it had all the storyline ingredients I enjoy; a far-flung destination and a whacky offbeat storyline. Exactly the sort of book I can sink my teeth into.
Set in a remote village in the Himalayan foothills where time has stood still for centuries, a young man, Rabindra, dreams of a life far beyond his native village. He's dominated by his overbearing father who has intractable, deep-seated traditional views and beliefs. Consequently, against his father's wishes, Rabindra spends most of his spare time in the company of his young friend Pol, who is the son of his father's arch enemy and a 'low born' to boot.
Rabindra and Pol believe there is an escape from their stifling life in the village and long to find true love. Whilst Rabindra sets about his escape by entreating the Gods to send him an English bride, Pol devotes himself to a period of self-sacrifice and penance in the hopes he will meet a bride of any description. When a bus arrives unannounced carrying an English dance troupe along with their jaded roadie called "Hendrix" and their portly, blustering manager, it appears to offer several potential wives and Rabindra sees this as a sign from the gods.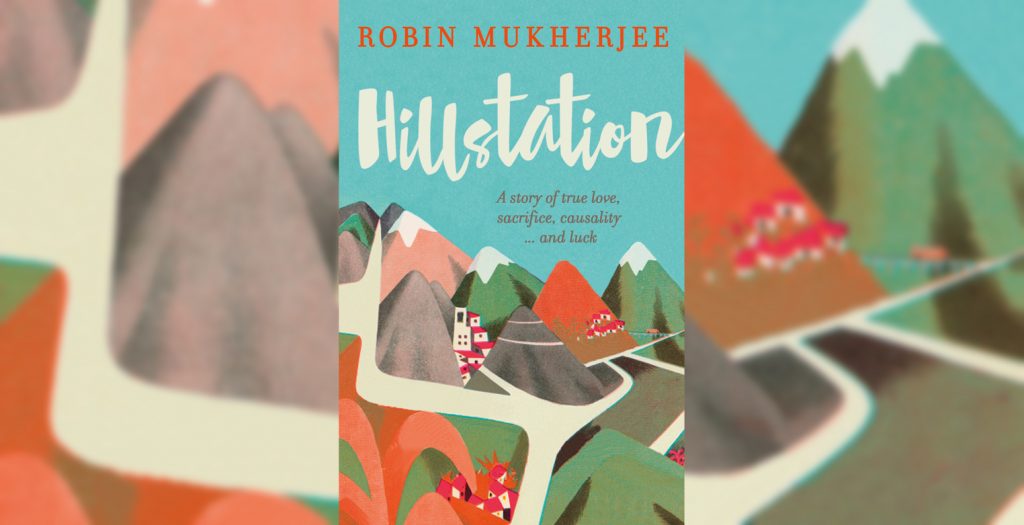 As the story unfurls Rabindra finds himself caught up in a web of deception. He rapidly becomes sucked into a rebellious and scandalous scene which develops when the villagers try to oust the 'heathen' entertainers. What follows becomes a madcap drama, played out whilst the dance troupe are holed up in the local performance hall, which is owned by none other than Pol's scheming, wheeler dealer father. On the run from a Bombay crime boss, the dance troupe clash with the agitated villagers and the arrival of an even bigger threat culminates in a dramatic climax.
Hillstation is well written, and Mukherjee's local characters are cleverly shaped around traditional ideals and Indian culture. Some of the passages of dialogue made me smile as I could really imagine Rabindra's father in fits of frustration as he rattled off on one of his many caustic rampages.
However, as the story progressed I found the book rather slow moving, with just a little too much attention on over-detailed dialogue, which became hard going. Despite the fact that I love whacky, offbeat stories, some of the storyline became a bit too bonkers, which eventually proved too offbeat for me in terms of believability. But perhaps the point is that, in a remote village somewhere in the Himalayan foothills, where locals have a distinct pecking order and are ruled by culture and tradition, individuals are pedantic and do have their say. I think it would work better for me as a film.
★★★
Hillstation was published by Oldcastle Books on 28 July 2016.