Book Review: Help Yourself by Curtis Sittenfeld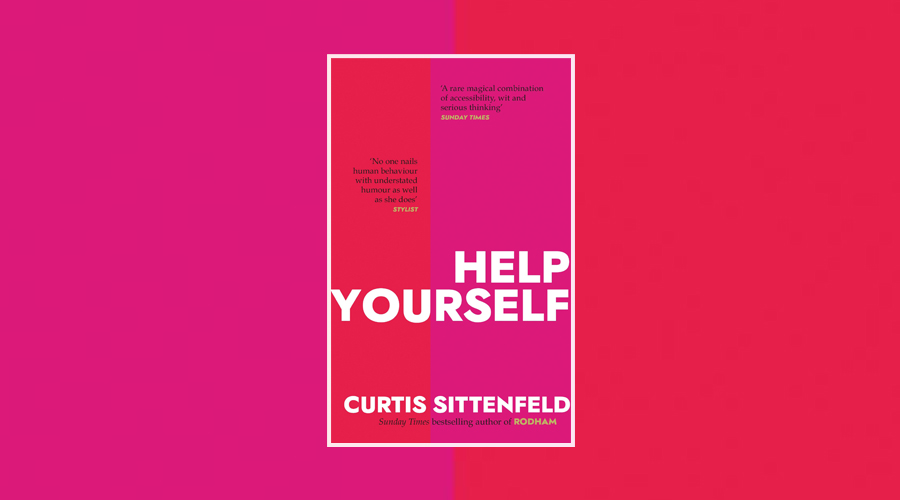 Curtis Sittenfeld has had a busy few years. Her first collection of short stories, You Think It, I'll Say It, was published in 2018. Only this spring we had her latest novel, Rodham, which imagines an alternative history in with Hillary Clinton never married Bill.
Now she has given us Help Yourself, a mini-collection of three short tales: 'White Women LOL', 'Creative Differences', and 'Show Don't Tell'.  Because the book is just 83 pages long (that includes a brief Q+A with Sittenfeld) and all the stories have been published elsewhere, you might wonder why the collection exists. It's a fair question, and there's a simple answer: timeliness.
'White Women LOL' is the most timely and relevant of the three. It centres on Jill, a white woman who finds herself a viral villain after she asks a group of black friends to leave her friend's birthday party, assuming that they're intruding on the privately reserved hall, when in fact the booking had run out twenty minutes before and they had every right to be there. Sittenfeld is a white woman writing from the POV of a white woman, and so there's obviously a limit to her perspective, but the way she gets inside Jill's head and at the swirl of indignancy, self-doubt, guilt and shame is still invigorating. Sittenfeld is unbeatable on the emotional complexities of modern living. Her writing is never exculpatory or over-accusatory. She has infinite capacity for probing the tender spots of our common psyche.
'Creative Differences' (a prestigious New York film crew underestimates the midwestern subject of their documentary) and 'Show Don't Tell' (a literary student waits to see if she's won a hefty financial grant whilst getting frustrated at the activities of her eccentric older neighbour), aren't quite as bracing as the first tale in the collection, but they both have plenty of merit. On a basic level, they, like the rest of Sittenfeld's stories, are just so readable. She effortlessly and unpretentiously shows us ourselves, in all of our flaws and insecurities, while always keeping things interesting at a narrative level. And she makes it look easy.
On top of that, they work together with 'White Women LOL' to make Help Yourself a mini diagnosis of a major problem: we are a society that makes big prejudgements about people who are different from us, without bothering to actually talk with them. All three of these stories show us the perils of presumptions; the way in which they backfire and end up turning us into smaller people. In a world that feels more divided every day – whichever side of the Atlantic you happen to live – Sittenfeld's book is a plea for communication with those who come from a different background, or have different beliefs than our own. Though Help Yourself is a vanishingly slim volume of previously published work, the urgency of the contents – not to mention how fun the book is to read – make it well worthy of your time.
★★★★
Help Yourself is published by Doubleday on 1 October 2020