Book Review: Disappearance at Oare by Julie Wassmer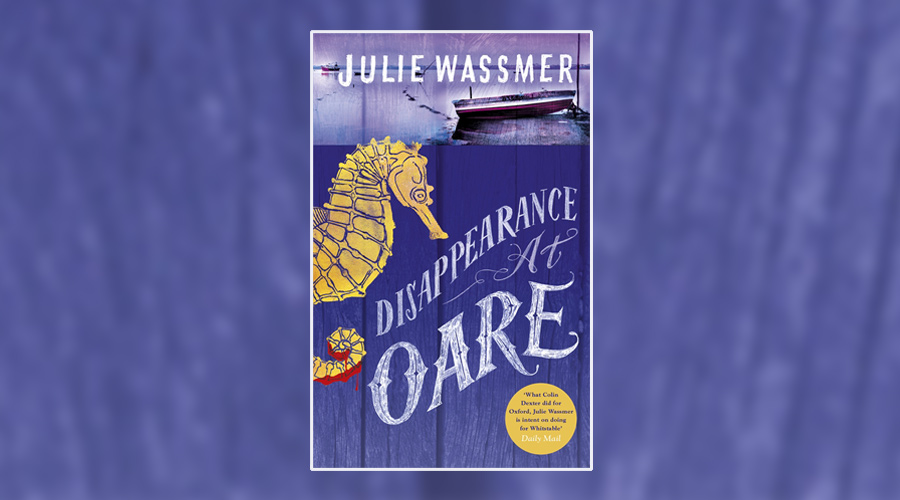 As a big fan of the 'detective' genre, with its twists and turns often causing this reader to come down with a bad case of 'Compulsory Page Turner' syndrome, I was excited to get my hands on Julie Wassmer's latest instalment, Disappearance at Oare.
The latest adventure of Pearl Nolan and her private detective agency follows the protagonist as she attempts to solve the mystery surrounding a local man's disappearance nearly seven years ago. Many believe Steven Scott committed suicide; he was an artist from a troubled childhood who abandoned his pregnant wife amongst marital difficulties. As the time to legally declare him deceased approaches, his wife isn't wholly convinced. Set in the seaside town of Whitstable, Pearl has to juggle her investigations into Steven's absence with her responsibilities as a seafood restaurant owner, as well as a romance with DCI Mike McGuire, who has recently returned from a prolonged spell in London.
With its large emphasis on describing the village of Whitstable and surrounding towns, as well as interjections of romantic encounters with McGuire, which seem unrelated to the main theme for the majority of the story, it feels as if Disappearance at Oare isn't quite sure what it wants to be. Is it a romantic novel telling the story of two star-crossed lovers who have a passion for solving mysteries and upholding the law? Is it a narrative of mystery as Pearl meets a plethora of characters who each hold a piece of the intriguing puzzle of Steven's disappearance? Or, with its efforts to conjure detailed images of Whitstable, is it an advert for the undoubtedly beautiful Kent town? It's never entirely clear and that left me feeling disappointed.
Despite this, the main theme is a clever one. It's slow to get going, but as it approaches the conclusion, it had me far more invested as I found myself urging Pearl on, especially for the sake of Steven's young son, who's never met his father. In addition, it's clear that the author is an advocate of Whitstable, as she takes the reader on in-depth journeys through its streets and along its coast line. I may not be rummaging through online retailers for Wassmer's other works, but I'm certainly keeping my eye out for an opportunity to visit this quaint seaside town in north Kent, which in my mind's eye, I feel I've visited many times.
★★
Disappearance at Oare was published by Constable on 7 June 2018