Book Review: Cape May by Chip Cheek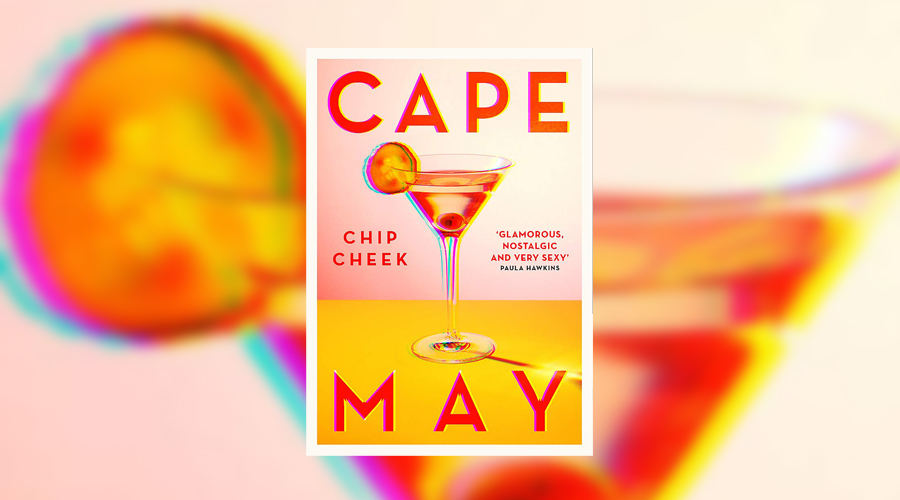 Comparing Cape May to F. Scott Fitzgerald's The Great Gatsby feels like a fair comparison. Both stories are set in prosperous East Coast America locations. Both feature a cast of idealistic characters. Both are tales of excess, wealth, love and betrayal. Yet whilst Fitzgerald's novel takes place amidst the decadence of the roaring twenties, Cheek's story is firmly rooted in the late 50's, an era that's infinitely less glamorous. Not that Cheek lets that lack of opulence affect his debut.
Set against a picturesque beachside backdrop in September, 1957, Cape May follows newly-weds Effie and Henry as they become entangled in the lives of their decadent neighbours whilst on their honeymoon in New Jersey. Effie and Henry are young, naïve and intimately awkward. On arriving in Cape May, they tentatively begin to explore each other, experiencing the benefits of marital bliss and growing closer in the process. For a short while, everything is perfect. Effie remains restless though, and just as the couple are about to cut their trip short, they fall in with a glamorous set holidaying in one of the houses on their street.
At the centre of this group is beautiful and confident Clara, who's married to a much older man but has her wealthy playboy lover, Max, in tow. Also with them is Max's aloof stepsister Alma, who ignores everyone but instantly captures Henry's attention. Though Effie is initially reticent to join their flamboyant soirees, Henry is drawn into their world, and Effie soon follows. Their days are spent on a boat or by the pool, their nights lounging by the fire or drinking gin with reckless abandon. The empty seaside town is their playground and they barely notice time slipping past.
As with all stories about excess and lust, the gin eventually runs dry, the thrill fizzles out, and Henry and Effie's new existence of sun, sex and alcohol spills over into a betrayal that changes everything. It's clear from the moment Henry and Effie meet Clara, Max and Alma that it's going to end badly; they're not a part of that glamorous world and they don't know how to deal with the consequences of the subsequent infidelity that comes as a result of trying to fit into it.
If the thought of reading a book with copious pages of explicit sex makes you feel uncomfortable, best steer clear of Cape May. It's a slow-burning, sensual romp of a book that chronicles Henry and Effie's sexual awakening and the very swift betrayal that ensues when temptation is put in front of them on a glittering, golden platter. It's darkly seductive and just the right side of racy without veering into Fifty Shades territory, but the end – unlike the first half of the book – feels as flimsy as the aforementioned erotica. The drama fizzles out and jumps forward in time, filling in the gaps we've missed without letting us really experience them.
Despite its lacklustre ending, Cape May is a sizzling summer read best enjoyed as you sit by the pool with a cold G&T (naturally).
★★★
Cape May was published by W&N on 30 April 2019