Book Review: Broken Branches by M. Jonathan Lee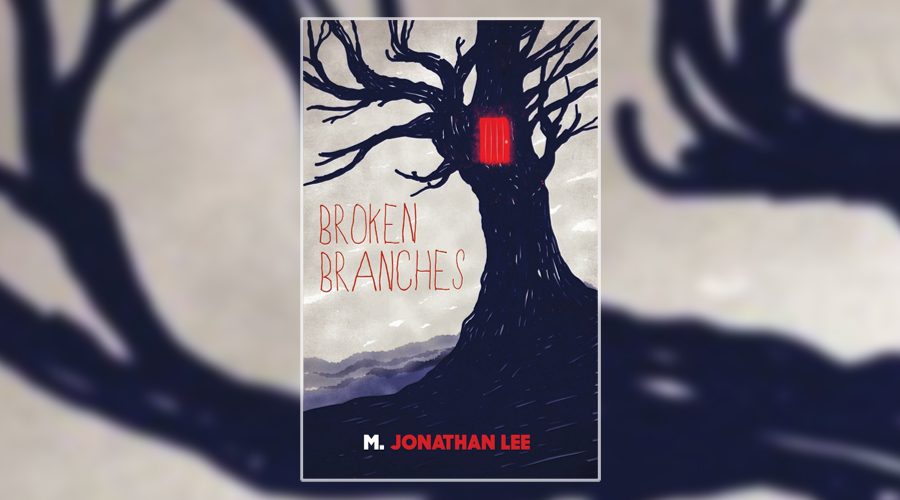 M. Jonathan Lee's fourth novel, Broken Branches, is a mysterious and sensitively written tale of grief, loss and acceptance that tackles issues close to the author's heart. It centres on a man who moves back to his family home with his wife and son following the tragic death of his older brother.
Ian Perkins works from home as an editor for a film website. His marriage is inexplicably fractured and the only positive thing that keeps him going is his young son, Harry. After Ian's brother Stuart committed suicide, the ancestral home, Cobweb Cottage, passed to the next Perkins in line, and despite initial reservations, Ian felt compelled to accept the deeds to the property, drawn back to the place where he spent his childhood.
With his wife, Rachel, now at the end of her tether and his marriage on the cusp of falling apart for good, Ian begins delving into rumours of a shadowy family curse that's linked to the house. Tragedy seems to come hand in hand with Cobweb Cottage, affecting the many generations of the Perkins family who have lived there. Ian's convinced that if he can just solve the mystery and prove that the curse is real, he can fix his marriage and all that's bad in his life will fade away.
The supposed curse seems to stem from a large tree in the garden that overlooks the cottage, and as Ian collates research and newspaper clippings to piece together his family history, the looming tree becomes a character in itself. Its threatening presence is always felt; ominously watching and waiting for something terrible to happen. The story shifts between being a poignant exploration of grief and what could very well be described as a mild horror tale, with Ian being plagued by ghostly noises and potential apparitions that lurk in the shadows.
"No longer just a tree, it was something altogether more powerful, something that controlled everything around it, right down to the wind, the sun and the rain. And the occupants of Cobweb Cottage, who slept restlessly a few metres above its thick roots."
Broken Branches frequently segues into ghost story territory but there's always a certain level of uncertainty over whether it's actually happening or if it's a fragment of Ian's imagination. Was the curse actually transferred to Ian when his brother died, or is the seclusion of the cottage and Ian's obsession into his ancestors' history making him lose his mind? The fact that his wife and son seem oblivious to the strange happenings also reinforces the thought that Ian is losing his grip on reality. But then there are numerous conceivable haunting scenes that throw everything wide open again.
The what-could-be-supernatural element is fantastically written, delivering some serious chills that add an urgency and an eerie atmosphere to what's altogether a slow-building story. Lee is a campaigner for mental health awareness and his continued exploration of grief and depression is poignant and delicately handled.
Ending with an unexpected final twist that makes you want to race back to the beginning and retrace your steps, Broken Branches is an unusual and moving novel that will keep you thinking about it for days afterwards.
★★★★
Broken Branches was published by Hideaway Fall on 27 July 2017