Book Review: Blue Dog by Louis de Bernières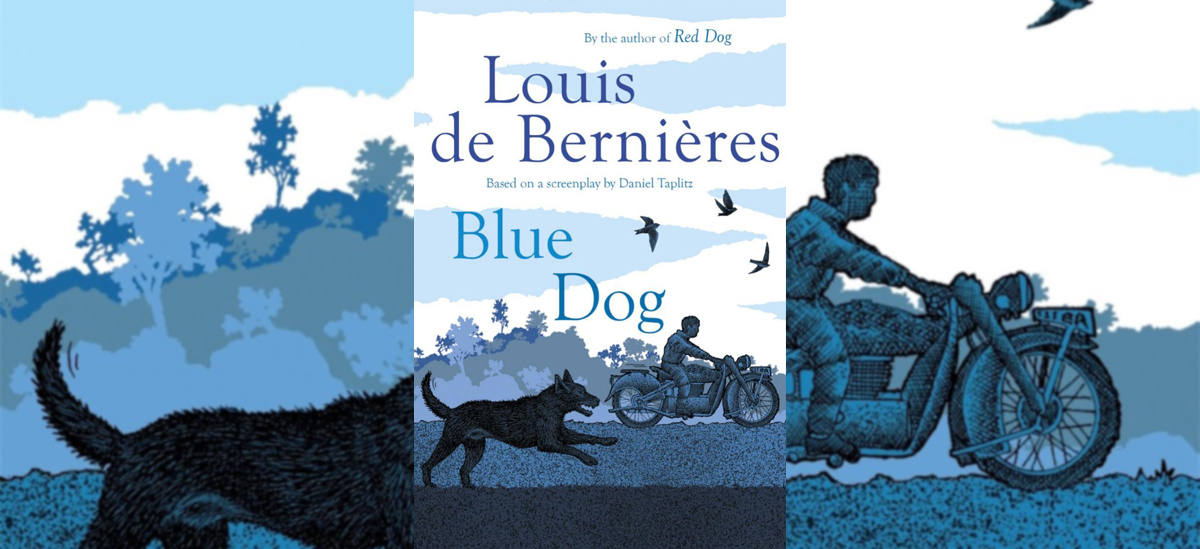 Books come in all shapes and sizes, and Louis de Bernières new novel Blue Dog, a prequel to 2001's bestselling Red Dog, is a pleasingly presented book that's the perfect size for those who enjoy 'bite-sized' novels. However, don't be fooled by the smallness of this book because it's a real gem.
The story follows 11-year-old Mick who, having recently experienced a family tragedy, has been uprooted from everything he knows in Sydney and deposited – courtesy of an old Cessna – into the back of beyond in the desolate wilderness of the remote Pilbara in Western Australia.
His Granpa lives in this harsh environment on a cattle station, where nature calls the shots and men endure back-breaking challenges in the unforgiving conditions. As Mick tries to find his footing and struggles to come to terms with this new setting and his own personal losses, a cyclone hits and things start to change for the young boy. By chance he saves a small puppy and they form an inseparable bond as life and adventures unfold.
The excellent descriptions of the people and animals that inhabit the station, as well as the wild and unpredictable surroundings, set the perfect feeling of life in all that choking dust and dry, relentless heat. I'm still having visions of a man-sized Perentie, complete with flicking, forked tongue, sprinting off on its hind legs like some prehistoric beast!
Each chapter develops the plot with intricate and enchanting turns which at times made me chuckle and occasionally made me sad. Above all, it's a warm and moving tale of how a young boy is helped to move on through the nurturing and compassion shown to him by all the characters involved. The two-colour illustrations throughout the novel also lent an authenticity to the story.
Not too much or too little, I was sad when I finished the book but only because I wanted it to go on forever – a beautifully told story with a real heart and genuine pleasing power. I will eagerly await the film of Blue Dog (Red Dog: True Blue), which will be released in Australia in 2017.
★★★★★
Blue Dog was published by Harvill Secker on 4 August 2016.