Book Review: Acid for the Children by Flea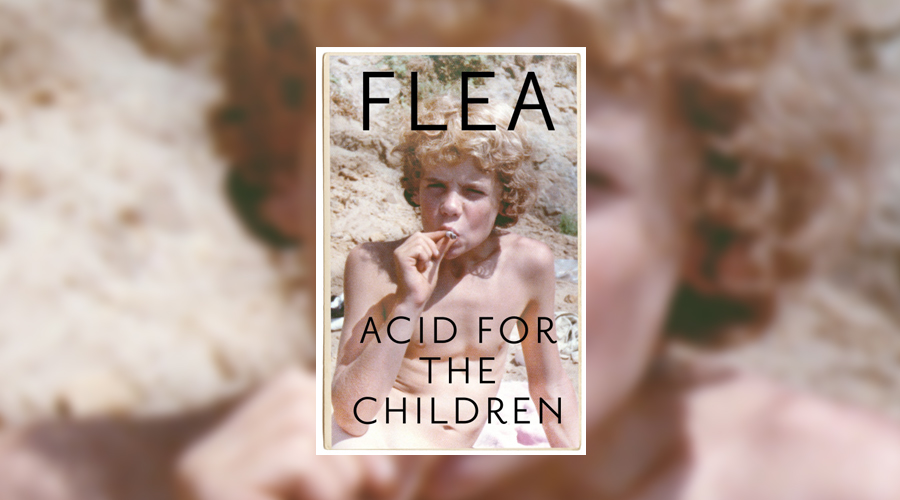 You feed the tape into the player and out blasts a heavy slapping bass, and in the 90's you know only one man could be responsible for that sound. Of course it's the legend Flea, aka Michael Peter Balzary of The Red Hot Chili Peppers.
Flea has always been one of my icons. When I was a teenager I learnt to play bass because I wanted to be like him, but I never knew his backstory. Acid for the Children is his autobiography where he shares the ins and outs of his life through short meaningful and often funny stories.
The book starts by exploring stories of his home life in Australia with his military Dad who moves the family to America – in this instance Flea has a strict upbringing with lots of structure. Yet soon his family breaks down and he finds himself living with his mum's new partner and his Dad returns to Oz. This new partner is a musician who shows young Michael the joys of music, which he falls in love with.
Gone are the rules and structure he experienced before and instead he's exposed to bohemian values, wildness and Sunday afternoon jazz parties where booze, weed and music flow freely. That love of music fosters his intrigue and lust to play, and this is the beginning of the great bassist we know and love today.
A fresh start in LA sees Michael turning to petty crimes, partying and playing basketball to avoid his rocky home life. He channels his frustration into his music and hones his skills, joining bands and getting a taste for performing. After meeting Antony Kiedis in school they decide to form a band, embarking on the life of The Red Hot Chili Peppers.
Acid for the Children is an emotive autobiography that tells both a heart-wrenching coming of age story and a hilarious account of adventurous, rebellious youth. A great read for avid RHCP fans and everyone else who wants to discover what made Michael become Flea.
★★★★★
Acid for the Children was published by Headline on 5 November 2019