Bert Jansch – Just A Simple Soul Review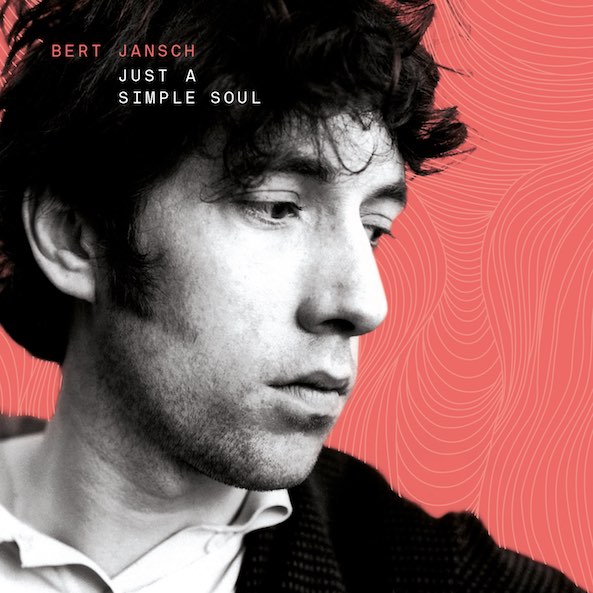 Just A Simple Soul is a new album featuring Bert Jansch's best work, as well as some tracks the incredibly talented artist recorded during his time with folk-jazz band Pentangle.
Jansch has inspired many musicians through the years, such as Jimmy Page, Paul Simon, Fleet Foxes and Laura Marling, and with a career spanning over five decades, there's a certain magical charm about his music. This two disc Best Of album will make your heart flutter, give you warmth in your belly and should put a smile on the grumpiest of faces.
With so many new albums released each month, it's rare that I get absolutely obsessed with them, but this one is different. I can't stop listening to it; over and over and over again, and each time I hear little changes and twangs that I hadn't noticed before.
Most Best Of albums lose some of their meaning and depth as they're taken out of their original musical chronological tale and put with new partners and neighbouring songs that simply don't complement them. Yet Just A Simple Soul, which was compiled by Bernard Butler and the Bert Jansch estate, feels like a lot of time has been spent placing the songs so that they still tell a cohesive story.
The album opens with 'Strolling Down The Highway', a majestic song about travelling on your own and doing it your way. Jansch's lyrics tell folk ballads with humour; he even giggles during the recording. They're accompanied by intricately composed acoustic guitar, with riffs and chords that work perfectly together. I haven't ever heard such amazing guitar playing.
For those not familiar with Bert Jansch, he's one of the most famous UK folk singers. One of his riffs was even used in Led Zepplin's 'Black Mountain Side' because Jimmy Page held him in such high regard. He combined jazz, blues, baroque folk and rock to create his own style, which made him a one of a kind artist. Just A Simple Soul will remind listeners just how unique he was.
★★★★★
Just A Simple Soul is out now and is available on both CD and vinyl.