Barns Courtney – The Attractions Of Youth Review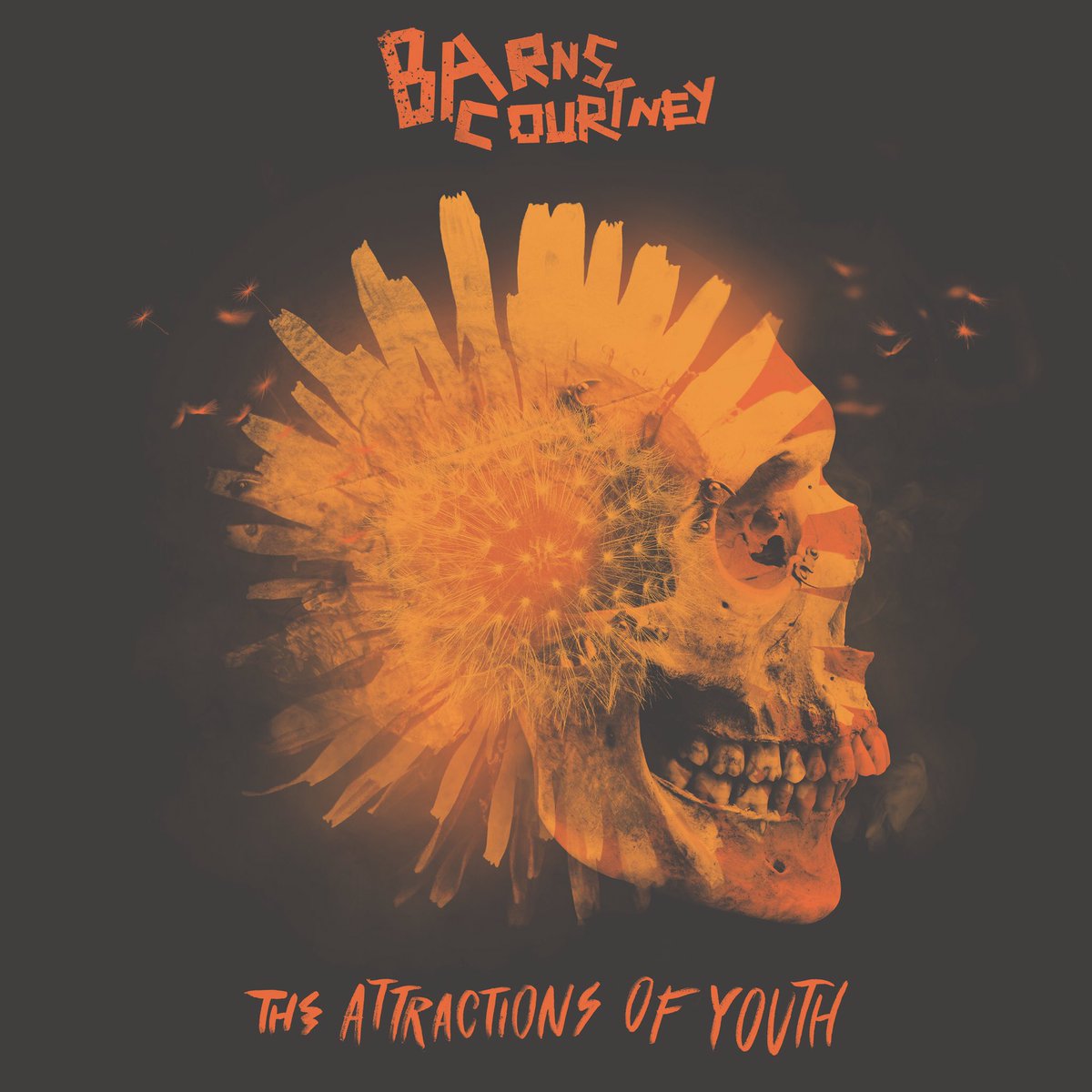 Following summer festival performances at Reading and Leeds, a sold-out headline show at Camden Assembly and a 10-date UK tour this month, Anglo-American troubadour Barns Courtney is finally releasing his hotly anticipated debut album, The Attractions of Youth. For those of us who've been following the singer, songwriter and musician since the release of his first solo track, 'Glitter and Gold', back in 2015, this is the album we've all been waiting for.
The Attractions of Youth is bold, bluesy, foot-stomping rock 'n' roll, tinged with a pop-folk, Americana edge, and it's rollicking good stuff. Album opener and Spotify smash 'Fire' is designed to get blood pumping and hands clapping. It's a song that works because of the light and shade; stripped back verses against driving choruses, with a delightful western-inspired interlude around the 2-minute mark.
There's really no chance of complacency with Barns Courtney's first offering and after 'Fire' comes the aforementioned 'Glitter and Gold', a song that allows the singer's deep folk-blues voice to shine like the title. The scuzzy vocals and raucous guitars in 'Hands' deliver a sound that's somewhere between The Black Keys and Edward Sharpe but move onto 'Golden Dandelions' and you'd be forgiven for thinking you were listening to Kings of Leon.
Anthemic is a word that gets thrown around a lot in popular music but there's no better way to describe The Attractions of Youth, or Barns Courtney's sound in general. This is the type of music you want to play loud, blasting from open windows as you drive through the expansive American landscape. There are also plenty of surprises along the way, including 'Hobo Rocket' with its spoken word intro.
It's not until the album reaches its tenth song that Barns Courtney takes a breather; 'Never Let You Down' brings the pace and power down a notch and it's a welcome respite. 'Goodbye John Smith' and 'Little Boy' continue the slower approach, proving that the Seattle-raised singer can do soft and contemplative just as well as he can do big and riotous.
Just as you think the album's going to close on a quiet note, the insurgence builds up again with 'Rather Die', before ending with the middle of the road title track. It's perhaps not the most memorable way of ending an album – and is probably the record's weakest track – but it further shows Barns Courtney's ability to deliver a song for every mood, feeling and occasion.
The year's not over yet but this is a firm contender for one of 2017's best pop-rock outputs. Full of shout-along choruses, confessional lyrics and soaring vocals, The Attractions of Youth is an exciting debut from an artist who deserves all the praise he gets.
★★★★
The Attractions of Youth is out on 29 September 2017 via Virgin EMI Records