Author Q&A: Nell Young chats about her 70's-set debut The Edgecombe Diaries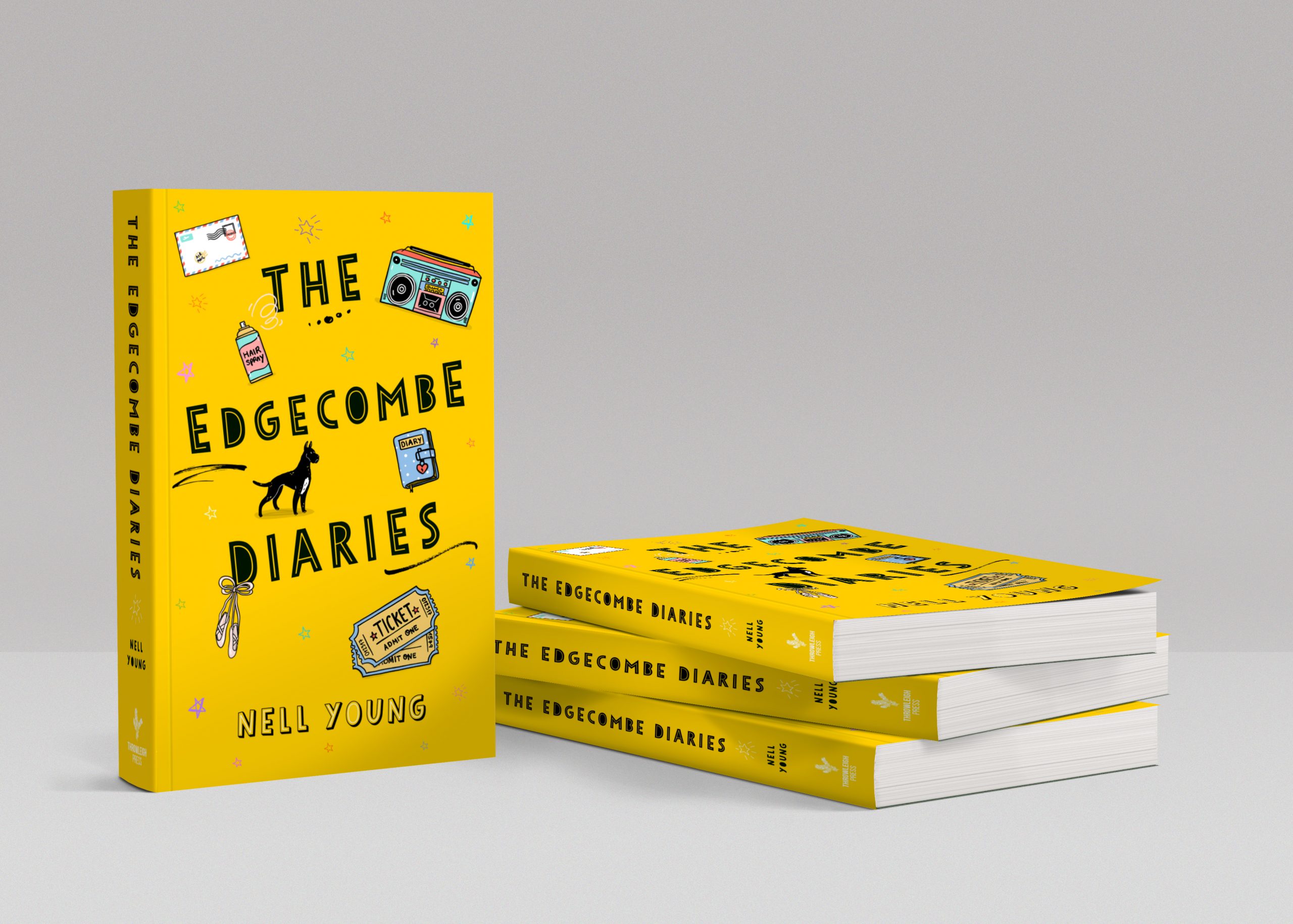 Billed as St. Trinian's meets Fame meets Ballet Shoes, Nell Young's debut novel follows eleven-year-old protagonist Lara Edgecombe as she embarks on her first year at an exclusive ballet boarding school in England.
On the surface The Edgecombe Diaries is a children's book, complete with all the typical learning experiences a budding performer goes through, but with it's retro setting and theatrical plot, it has plenty of adult appeal too.
Fun and full of nostalgic 70's vibes, this is an entertaining story of friendship and dance with a cast of delightfully eccentric characters. It perfectly captures the spirit of being a young girl with a head full of dreams and the world at your feet.
We caught up with Nell to discuss her debut book.
The Edgecombe Diaries tells the story of an eleven-year-old called Lara's first year at ballet boarding school, something you experienced yourself as a young girl. How much did you draw on your own time at ballet school when writing the book?
Nell Young: Casting my mind back to recall all the excitement and new experiences I had at ballet boarding school helped me get into the mindset of an eleven-year-old, and really think and feel that heady rush of adventure and nervous excitement. Having experienced life at ballet school first hand allowed me to create the bare bones of the story, and then let my imagination create the rest.
The story is set in the 1970's and has a really nostalgic retro flavour – why do you think that era provides such a brilliant backdrop to this kind of tale?
NY: Growing up in the 70's was amazing, as not only were there still strong family values but life was just simpler. With no internet, no social media, no mobile phones, we had verbal contact and created our own entertainment. We had an iconic music scene (T-Rex, David Bowie, Elton John, Motown, to name a few), funky fashion (flares, wedge shoes), over-the-top feather and shaggy haircuts, and crazy TV shows (Scooby Doo, Whacky Races, Banana Splits). We religiously awaited our Sunday evening radio fix of the Top 20 and danced our Friday nights away at discos. There were long summers playing in the woods and fields, building camps and riding around on chopper bikes like we didn't have a care in the world. This era of harmless fun and discovery provided the perfect backdrop for my story.
There are so many eccentric and funny characters in the story – from unconventional teachers to nasty prefects to Lara and her friends. Who's your favourite character – aside from Lara of course! – and why?
NY: It would have to be Patsy, who is Lara's hero. She is the calming face when Lara is perturbed or feeling anxious and always gives solid advice, but she's also fun and spirited.
Similarly to the likes of Harry Potter and Adrian Mole, this is a children's story that can also be read by adults. Was it important to you to create a story that different ages could enjoy and relate to?
NY: I actually didn't start writing The Edgecombe Diaries with the intention of writing a children's book. I just wanted to write the kind of escapist tale I like to read myself. However, one of the beauties of choosing a universal theme like kids having adventures is that any age can enjoy it. When you're young, you have the whole world at your feet and when you're an adult, you still need to have that same sense of fun and possibility, to still be able to dream. I hope my story will offer escapism for both young and mature readers alike.
Lara is a real bookworm and she enjoys reading all the classic novels. Which books did you love as a child?
NY: I devoured books as a child but my favourites were Lord of the Rings and, like Lara, Gone With The Wind.
By self-admission this book has been years in the making. What advice would you give your past self about the writing process?
NY: Keep track of your word count from the offset! This will save you hours of time-consuming additional editing. Also, when life gets tough and you feel like you can't get back on track, you have to learn to take a step back and be kind to yourself. Take a deep breath, brush yourself down and just. keep. going.
What has the experience of publishing your first fiction book been like?
NY: It's been a big learning curve requiring a huge amount of self discipline and determination. However, it's an absolute dream to see the words that I conjured in my head be published in a physical book.
Who are some of your favourite authors and why?
NY: Michelle Paver writes both children's and adult fiction with such passion. My favourite is her Daughters of Eden trilogy, which I've read twice. Her storytelling completely captures my imagination and she has a natural flair for creating atmosphere and tension. Another favourite is Dinah Jefferies – she's written some haunting novels in beautifully atmospheric settings, evoking bygone eras and human weaknesses.
What books are currently sitting on your bedside table?
NY: I have a real mix of books waiting to be read. I've just finished Antoine Laurain's Vintage 1954, and have The Almanac: A Seasonal Guide to 2020 to hand, which I dip into daily. I was gifted The Boy, The Mole, The Fox and The Horse for Christmas, which I'm hoping to read soon as I've heard so many lovely things about that book. Also Wakenhyrst by Michelle Paver and The Mitford Murders by Jessica Fellowes.
Finally, can we look forward to an Edgecombe Diaries sequel?
NY: That's a good question – we'll have to wait and see. Anything is possible!
The Edgecombe Diaries is out now in paperback and ebook via Amazon, with signed editions available to buy on www.throwleighpress.co.uk