And Then We Danced Review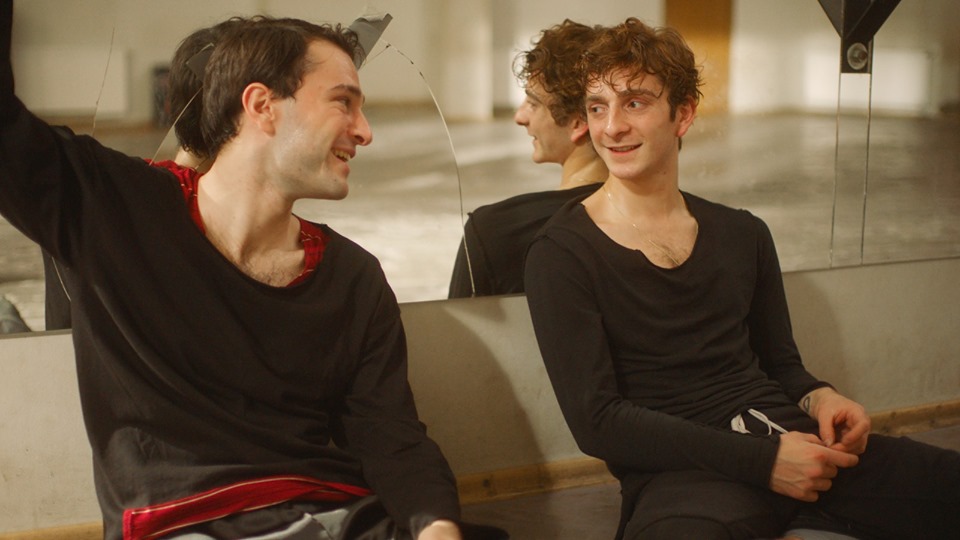 Levan Akin's And Then We Danced is a thoughtfully told story of one young man's journey to accept and embrace his homosexuality within the confines of a toxic, straight culture in Georgia. The film opens with archival footage of Georgian folk dancing and we are quickly introduced to Merab (Levan Gelbakhiani) as he dances with his long time dance partner and girlfriend Mary (Ana Javakishvili) at a large dance studio practice. Each movement is mesmerising to watch, with every dance scene providing a spellbinding experience for the viewer. The drill sergeant like instructor, however, is not so enamoured, telling Merab "there is no room for weakness in Georgian dance as it's based on masculinity". This expectation is a recurrent thread running through the protagonist's life.
Merab works in a rundown restaurant for little money to help feed his grandmother, mother and deadbeat brother, all of them living in a small flat within an inner-city tower block. Yet things start to change when a new guy turns up at the dance studio. A proficient and beautiful dancer in his own right, Irakli (Bachi Valishvili) causes a stir by – shock, horror – wearing an earring, but also by taking Merab's place within a particularly crucial duet within the dance. However it's clear from the beginning that this rivalry will give way to something more than admiration.
We join the two young men as they navigate the feelings of lust, longing and confusion that come with sexual awakenings. Awkward and intense fumblings at a house party cause Merab to fall all in with the beautiful Irakli. When Irakli inexplicably returns to his home these encounters turn out to be the tip of the iceberg for Merab's journey into understanding his sexuality. After enjoying a night out at a gay bar and meeting more people within the gay community, we watch him come to terms with his identity and bloom. Homophobia is rife within the general population at large but Akin's writing expertly weaves this into the story in a naturalistic way; the constant feeling of anxiety and the muttered words and language used in the 'lads' locker room give a palpable feeling of 'otherness' and fear, but it isn't dramatized in a jarring way that often happens within these kind of stories.
The script is a familiar format of a coming of age, gay tale: A forcible outing, an uncomfortable fight scene, and all the heartbreak that comes along with finding and embracing your true self. However, this is all told so sensitively and with the juxtaposition of traditional love of the dance that says so much about not only Merab's cultural identity but his country's.
And Then We Danced is inherently political in its storytelling. The final dance audition as the finale is the perfect metaphor for a young man finally unburdened from the weight of tradition and what is expected. An exuberant reminder that there is always room in this world for 'others', and that we all can give our dance a little more flair.
★★★★
And Then We Danced is available On Demand now.