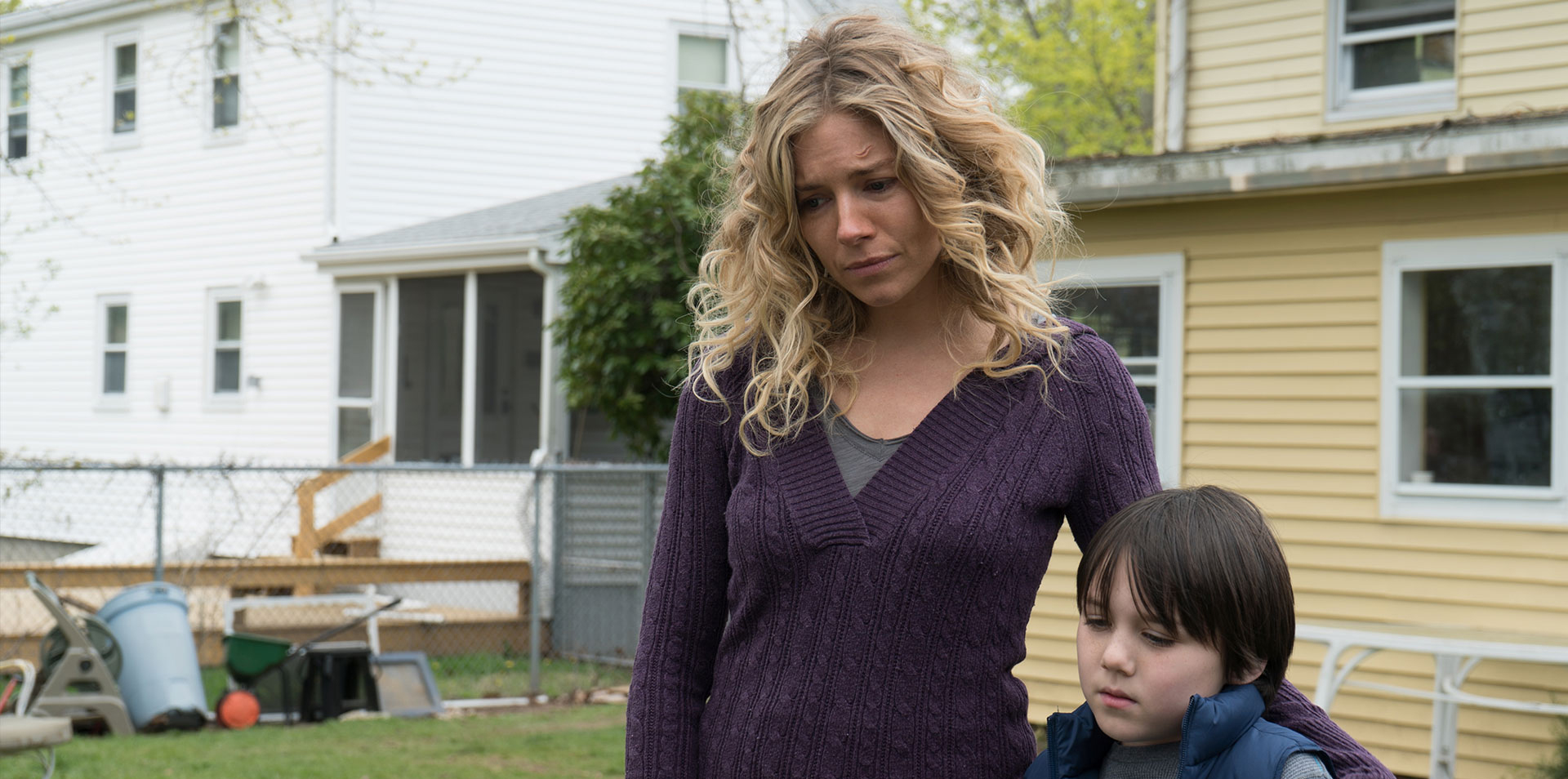 Hollywood has done Sienna Miller a grave injustice. In the eighteen years since she first appeared on the big screen, she has never had a role worthy of her immense talent. Yes, she's been in some acclaimed films (American Sniper, Foxcatcher, The Lost City Of Z), but she's always the loving wife. The support system for the troubled man. She's never been allowed to stand on her own before, to carry the weight of a movie on her shoulders.
Until now.
In American Woman she plays Debra, who lives in a podunk neighbourhood in Pennsylvania with her daughter Bridget (Sky Ferreira) and infant grandson. Debra's sister Katherine (Christina Hendricks) and her family live in the house across the street. Both Debra and her daughter are pretty wild, so at first she's not too worried when Bridget doesn't come home one night, suspecting her of staying over at her no-good boyfriend's.
She isn't there. She isn't anywhere. And as the initial frantic search yields no results, inevitably life ends up going back to normal. Relatively normal. American Woman follows the life of Debra for more than a decade after Bridget's disappearance, charting the way she raises her grandson, the difficult but loving relationship she has with her sister, and the various flawed men that find their way into her world. Throughout all this, and throughout the years, she never loses hope that one day she'll see Bridget again.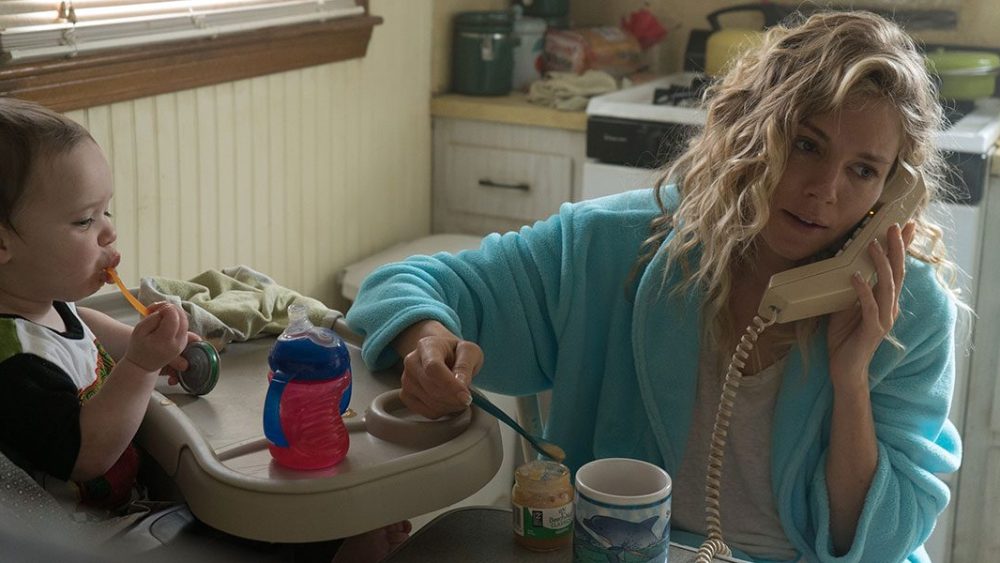 Debra is a hell of a role for any actress, and it's such a thrill to see it go to one as deserving as Sienna Miller. She starts American Woman as a real terror – the mother of a teenager, though more suited to being her contemporary. Her brother-in-law is always ready to jump in his truck and race after her, trying futilely to do some damage limitation.
While she can be ferocious, she's always a good mother and grandmother. As the years pass, her immaturity falls away, but the love she has for her family is as strong as ever. She remains a formidable woman, just one who's a whole lot more likely to think before she speaks – or shouts! Miller brings all the requisite fire to Debra's early scenes, and is even more affecting in the later ones, showing a real comfort with stillness and interiority. If this were a grander film, she'd have her Best Actress nomination locked down already.
However impressive she may be here, of course Sienna Miller wasn't the only one to make American Woman. Although the movie covers a long time-span, director Jake Scott (son of Ridley) and writer Brad Inglesby do an excellent job in making sure that the audience is never lost. On paper, some of the events they decide to elide may seem odd, but these exclusions always make dramatic sense. Scott and Inglesby have a firm grip on the film's emotional through-line, and they never once come close to letting go.
Powered by an immense performance from Sienna Miller, and helped along with some wise writing and direction, American Woman is a force to be reckoned with. Just like its heroine.
★★★★★
Signature Entertainment presents American Woman in Cinemas and on Digital HD 11 October