Genre: Biography, Music, Drama
Directed by: Benny Boom
Starring: Demetrius Shipp Jr., Danai Gurira, Kat Graham, Lauren Cohan
Biopics are always challenging for actors but for Demetrius Shipp Jr., whose first role in a feature film sees him star as legendary rapper and actor Tupac Shakur, the pressure was twofold. It's not surprising that Shipp Jr. was cast in All Eyez On Me; he could quite literally pass as 2Pac's twin and he puts in a commendable performance in a film that promises the untold story of Tupac Shakur but provides very little new insight into the man himself.
Part of the film's problem lies with the screenplay and the fact that it was directed by Benny Boom, who's clearly more comfortable with music videos than feature films. All Eyez On Me has been highly anticipated by 2Pac fans for years, as they waited patiently to see and hear how Tupac the rapper, and Tupac the man, led his life. However, the film relies too heavily on flashbacks to tell its narrative; the only positive to take away from this form of storytelling, is that it allows for more difficult and sensitive parts of Tupac's life to be covered, such as the sexual assault charge and a fight which led to a child being shot and killed.
Tupac frequently talks about his mother, Afeni, and her crack addiction, as well as other aspects of his younger life. But whilst it's nice to watch his friendship with Jada Pinkett (played by The Vampire Diaries' Kat Graham), and his acting education following the likes of Shakespeare, it doesn't provide any in-depth backstory that fans of the rap legend won't already know.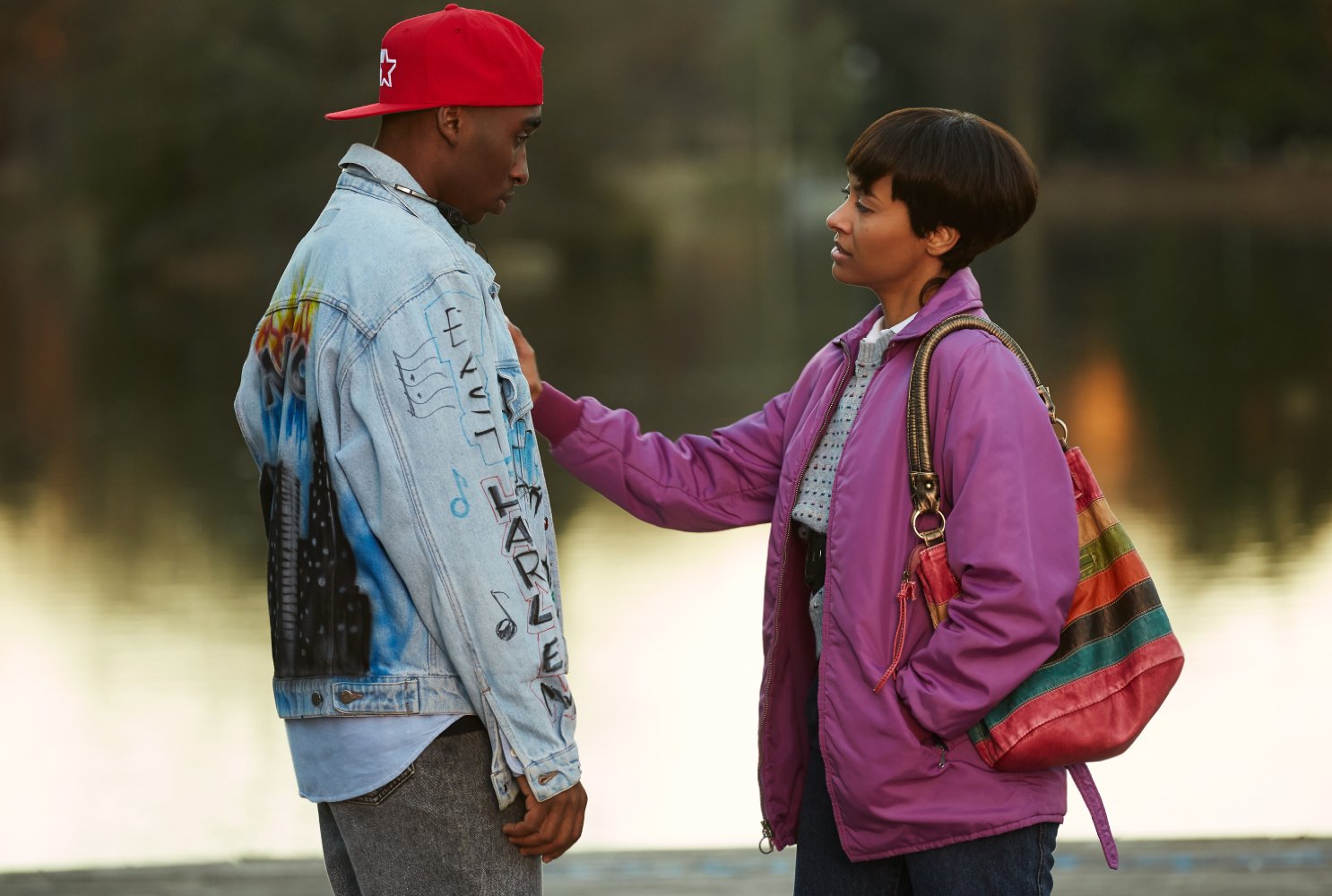 For a film that has a running time of over two-hours, it feels rather wishy-washy, skipping from one point to the next. Everyone knows Tupac led an excessive existence in his 26 years of life, and granted there was a lot of ground to cover, but there was very little to tell us who he really was as a person underneath what he showed the world. There's no space for viewers to grow to love the character or feel for him either.
The soundtrack is a distinct part of All Eyez On Me and having the music set to a higher volume than you'd usually find in a film gave a great effect, making the viewer feel like they're actually attending a concert. In that way, Boom's experience with music shorts works.
Films like Straight Outta Compton have set the bar high for hip-hop biopics. They allow fans a chance to view music stars' stories as if they're actually watching them unfold in real life. You don't get that in All Eyez on Me. Granted, once events begin to be told in chronological order, post-prison, it's definitely an easier watch but it still fails to bring the grit that such a story needs.
Diehard fans of 2Pac will find something to enjoy here – if nothing else the soundtrack will draw devoted followers – but if you're not already familiar with his story and music, you're not likely to feel anything resembling emotion when watching All Eyez on Me.
★★★
SaveSave